---
This is the Arbedo Sword by Windlass Steelcrafts that used to sell through MRL.
KoA recently commissioned a limited run of this classic sword. Purchased about six months ago.
Retails new $210 + shipping.
Offering it for $180 + $15 shipping CONUS. Unsharpened.
Offers welcomed, Paypal accepted (F+F, or add 3%).
Only dry-handled (taken out of shipping box, drawn from scabbard, swung around in the air, maybe stabbed cardboard box).
Miniscule rotation of pommel base against the woodcore grip - when handling with off-hand on the pommel. Probably due to a slight variance the rectangular section of the tang where it fits through the pommel. Typical of entry-level production swords. Guard is rock solid. Peen is secure.
Blade is somewhat whippier than you'd expect for a 'type XVIIIa'-ish sword. Blade stock is less than 3/16", but it's quite wide giving it lateral strength. I wouldn't worry about the blade twisting/warping horizontally.
For comparison, the blade flexes a little more easily than my Hanwei Tinker Single Hand Medieval Sword.
Would make a great backyard cutter, or RenFaire costume piece (which is what I originally got it for).
The hilt furniture is quite attractive.
KoA stats:
Overall Length: 39 3/8''
Blade length: 31''
Blade: 1065 High Carbon Steel
Weight: 2 lb 12 oz
Edge: Unsharpened
P.O.B.: 4 1/2''
Thickness: 3.3 mm - 2.9 mm
Width: 69.7 mm
Grip Length: 6''
Pommel: Peened
[/img]
---

Attachment: 363.14 KB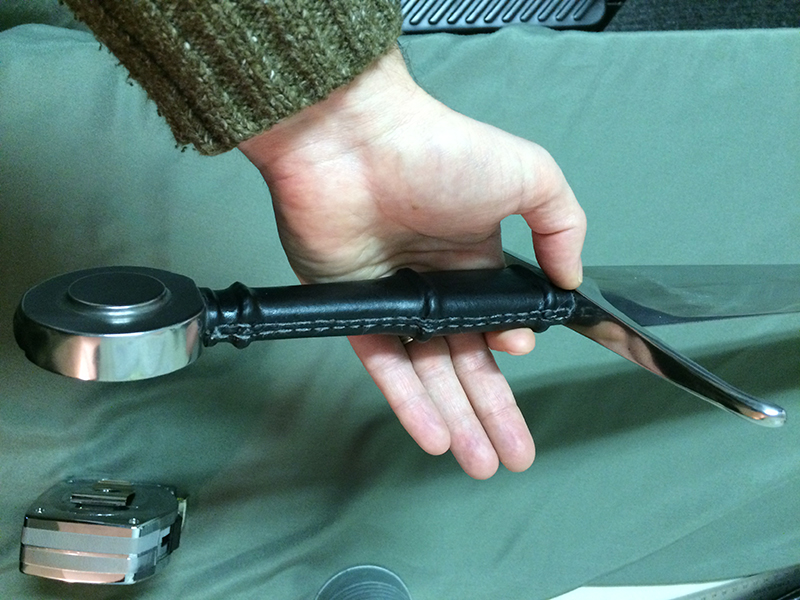 Attachment: 312.18 KB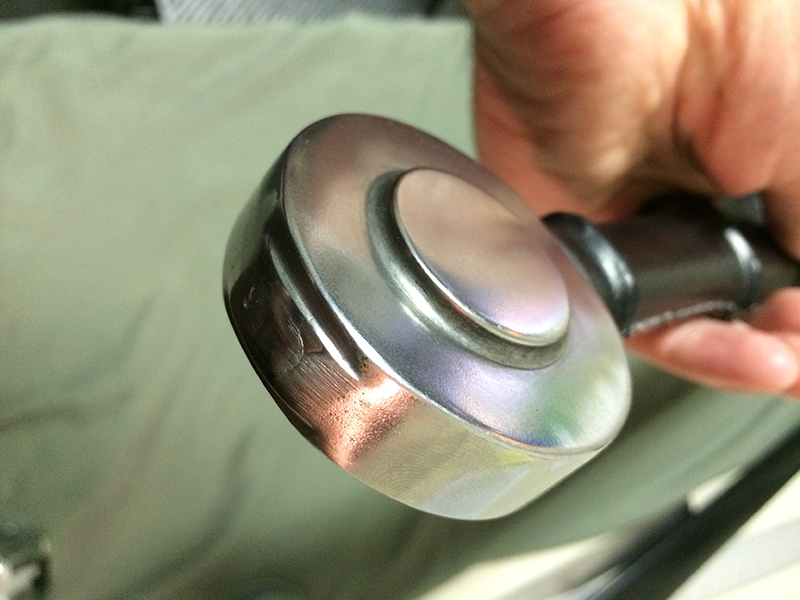 Attachment: 361.91 KB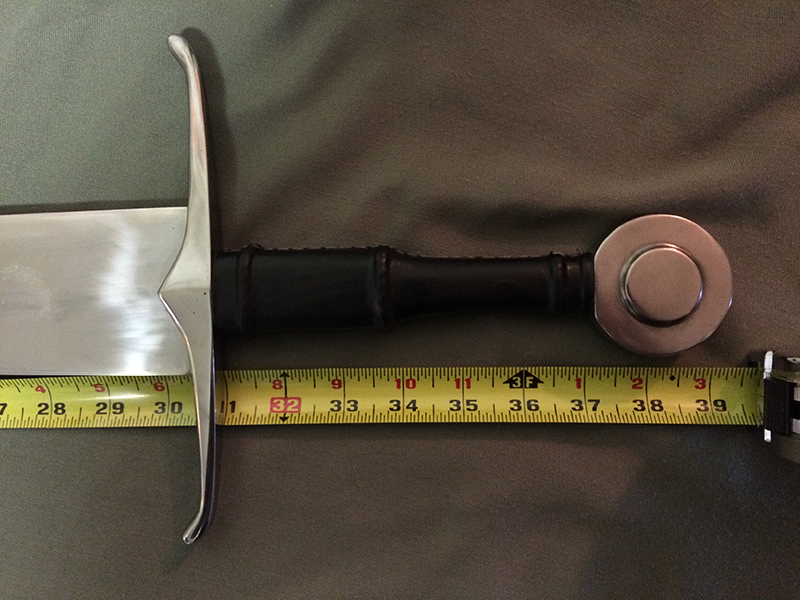 Attachment: 150.47 KB



Attachment: 149.99 KB