---
For sale are the Windlass
Oakeshott
Type XIV arming sword and Windlass Coustille short sword. Both are in excellent, brand new condition, only worn at Texas Renfest 1-2 times, neither have been used for cutting, both have been cleaned and oiled regularly.
The Coustille was sharpened by KOA when purchased, the Type XIV has not been sharpened.
Price is $300 for both swords, which includes USPS shipping cost within the CONUS, buyer pays the 3% fee paying by PayPal.
Thanks!
Eric
---

Attachment: 150 KB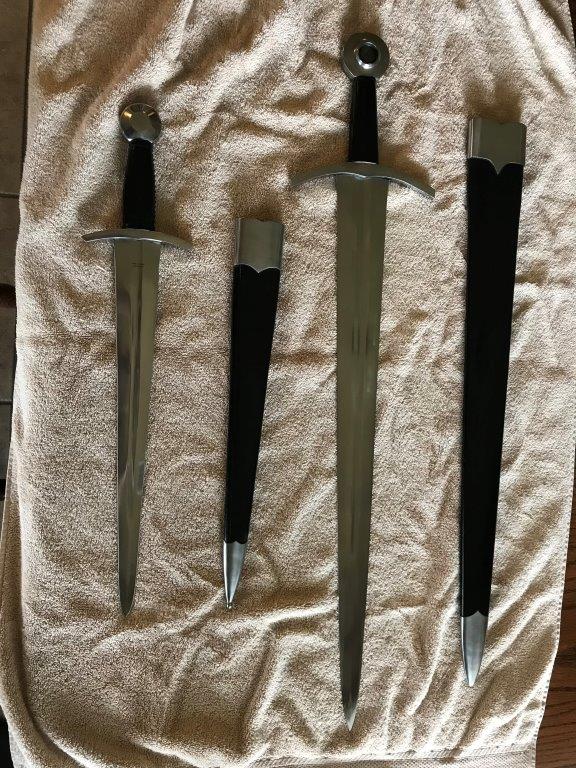 Attachment: 218.77 KB
[ Download ]