If you have a J1 pommel on your sword, you may be tempted to insert a coin, medallion, or even a jewel into that recess. Perhaps you have something incised onto that pommel, like a cross potent,or a heraldic device or
shield
shape. So show us the various things you have done to your pommels to make them your own.
I have a weakness for ancient Greek replica coins. I know it is a credibility stretch to put them on a medieval sword, but they are the most beautiful coins ever minted,and I can come up with a plausible story Below - Corinthian coins on an A&A XXa, an Athenian one on an A&A dagger, an
Edward III
(?) on an Albion Sovereign.
What have you folks done?
---

Attachment: 100.28 KB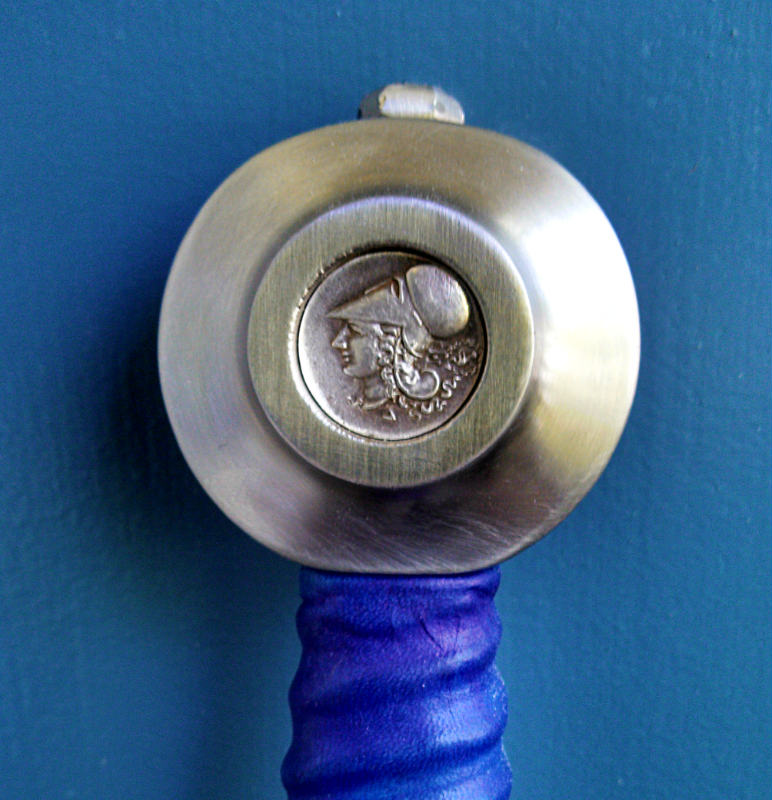 Attachment: 96.4 KB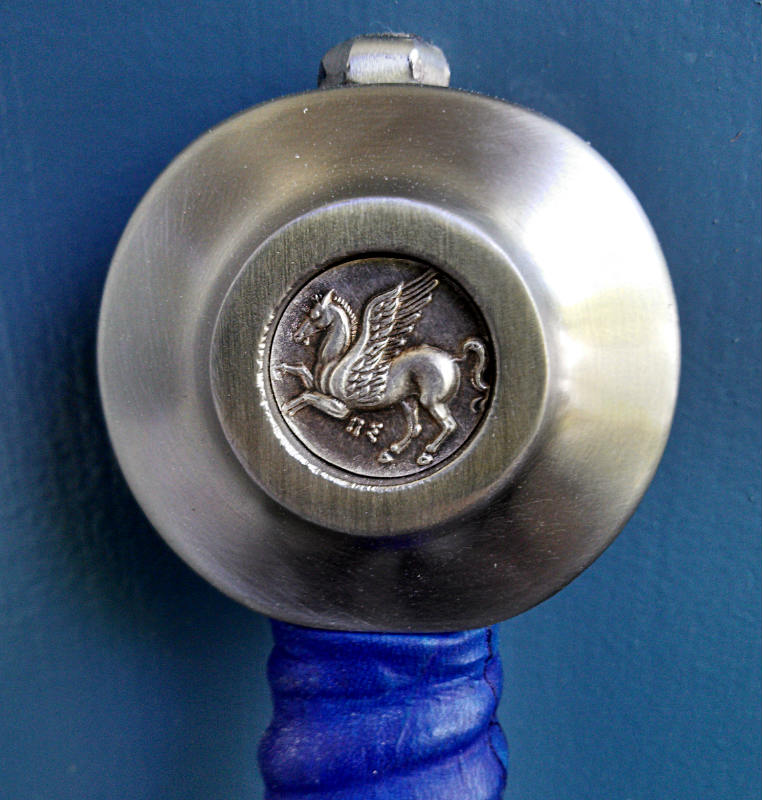 Attachment: 99.71 KB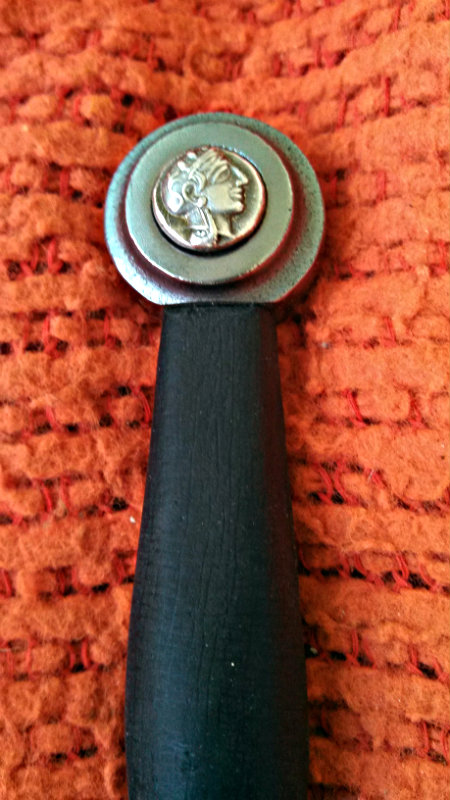 Attachment: 72.65 KB