---
Up for sale is this custom A&A 15th century two-handed sword.
This one is larger than the standard model. Both the blade and grip are about an extra inch longer, making this a wonderful two-hander, perfect as both an example of the style, as well as for Montante / Zweihander techniques.
The grip also has a band across the center of the grip. Never been used for cutting.
Price is US$900, plus courier from New Zealand at cost.
Stats are:
Overall Length: 61.3"
Blade Length: 47.25"
Blade Width: 2.25"
POB: 6"
Weight: 5.8lbs
---

Attachment: 95.4 KB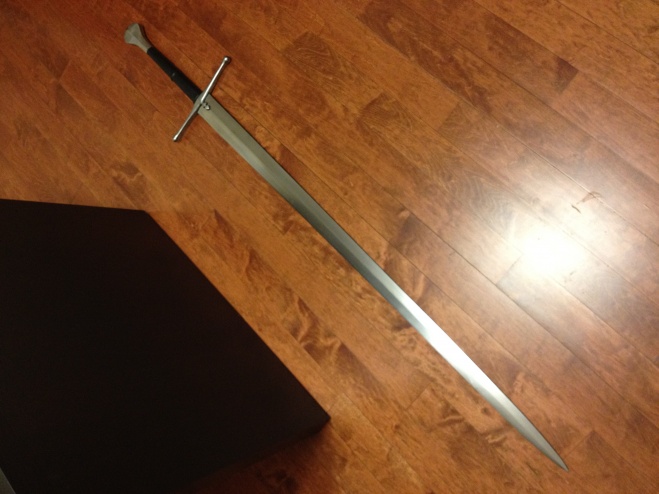 Attachment: 99.05 KB