---
For sale is a used Christus Imperat rapier from MRL. Blade is unsharpened except for the point. No nicks or dings and some dark spots that I have managed to mostly quell with a liberal dose of Flitz.
The stats are easy to find. The heavy hilt balances the long blade nicely. The blade on this one is much stiffer then most MRL rapiers. A really nice piece.
$200 with $20 shipping CONUS.
---

Attachment: 115.21 KB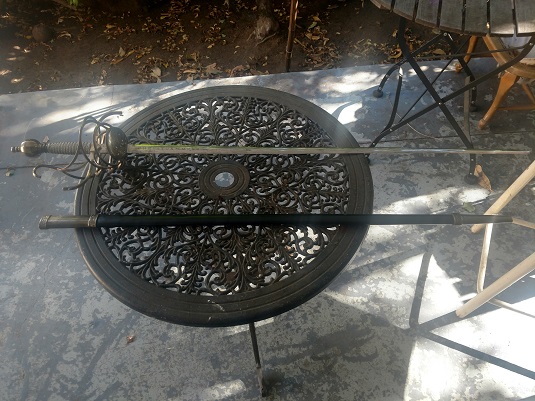 Attachment: 117.29 KB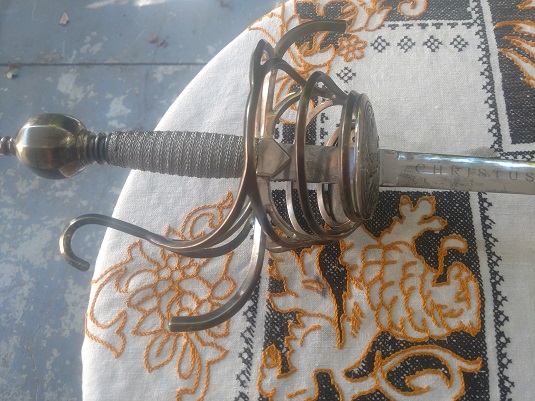 Attachment: 111.65 KB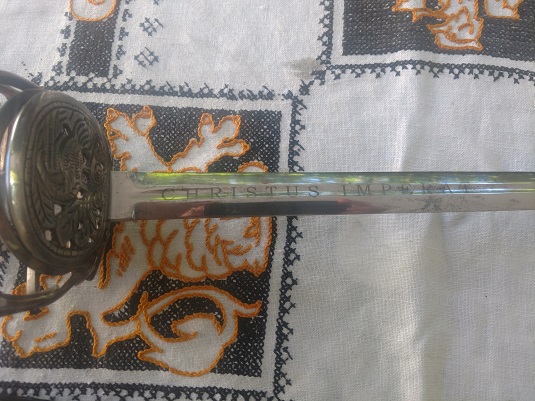 Attachment: 104.37 KB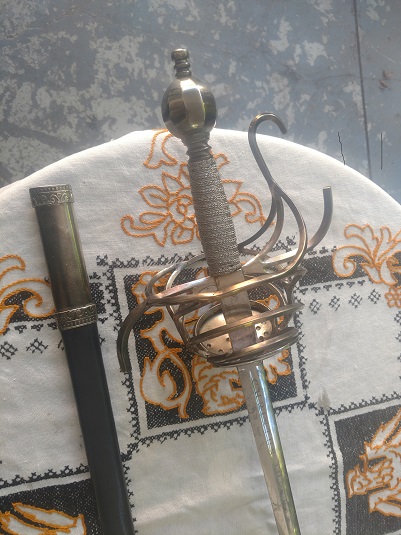 Attachment: 106.52 KB