Hi All,
This is an interesting project for me, as much as anything because so little is known.
I will write this as 'fact' so I do not have to keep putting in "as far as we can tell" type comments, but feel free to dispute as you will.
The Romans had a hand held bow type weapon called an Arcuballista. What it was exactly we are not sure as it was described how it was used, but not what it was (Vegetius). There are two carved reliefs of a hand held flexion bow weapon from late in the Empire that are taken to be Arcuballista. They have a bow at the front, a rotating nut at the rear and then a turned handle grip, meaning there is no real way to aim like you would with a crossbow or gun. The bows are composite.
This very scant evidence is then followed by a yawning gap until around 1080 when there is a picture from I think Constantinople showing very similar crossbows in use - basically no change to the form. Rapidly from then they evolve to become the stocked bows we know.
So from around 300 - 1000 there in no evidence of even their existence except for a few nuts and what may be interpreted as crossbows in Pictish stone carvings. One of these nuts was found in Scotland and so along with the carvings my client and I accept the existence of crossbows in post Roman-pre-1000AD Pictish society and that they most likely followed the Roman pattern.
That said, I felt it was unlikely that they would be composite in Scotland, so we opted for a timber bow and to add some Pictish feel to the piece my client asked for some carving in a Pictish style - and here we are.
The stock is ash with a blackthorn handle, the nut is antler with a steel insert, and tied in with linen cord. The bow is hawthorn and draws to 100lbs and the string is linen.
I hope you like it and of course if you have any questions please ask away.
Regards
Tod
---

Attachment: 153.36 KB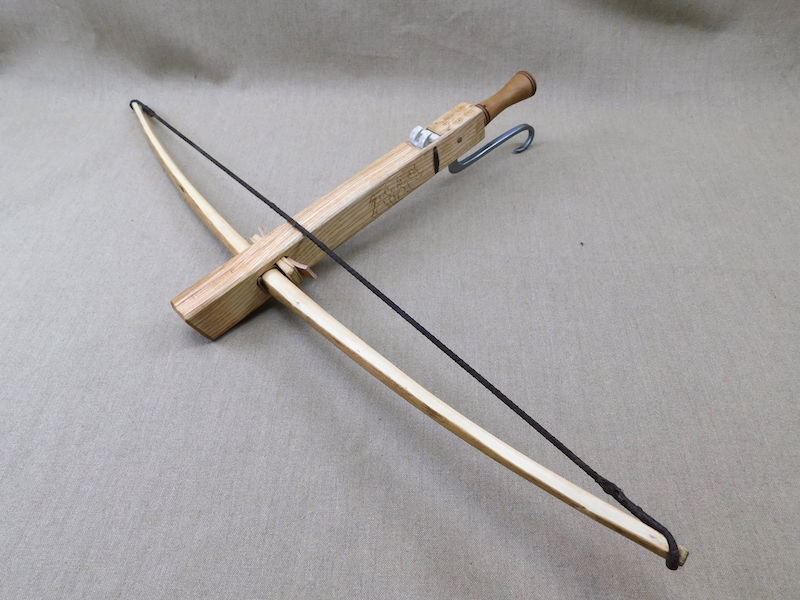 Attachment: 151.87 KB


Attachment: 186.25 KB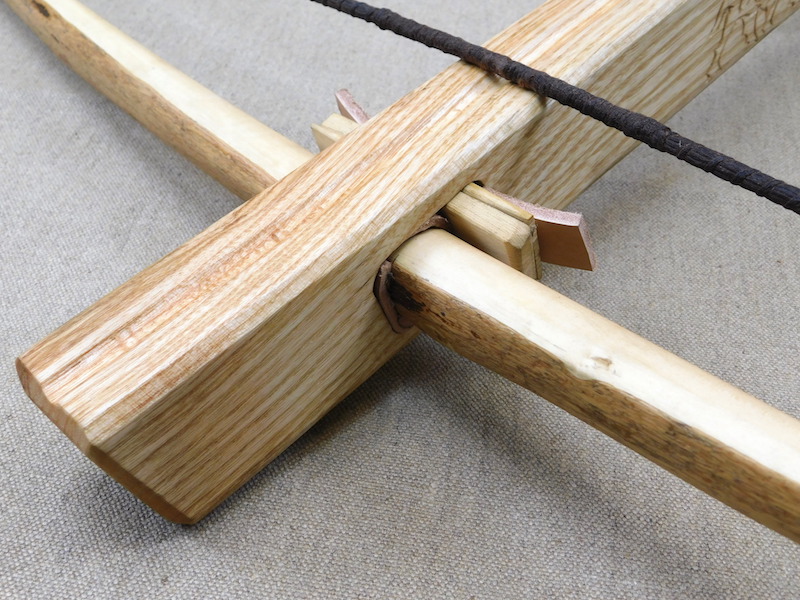 Attachment: 158.97 KB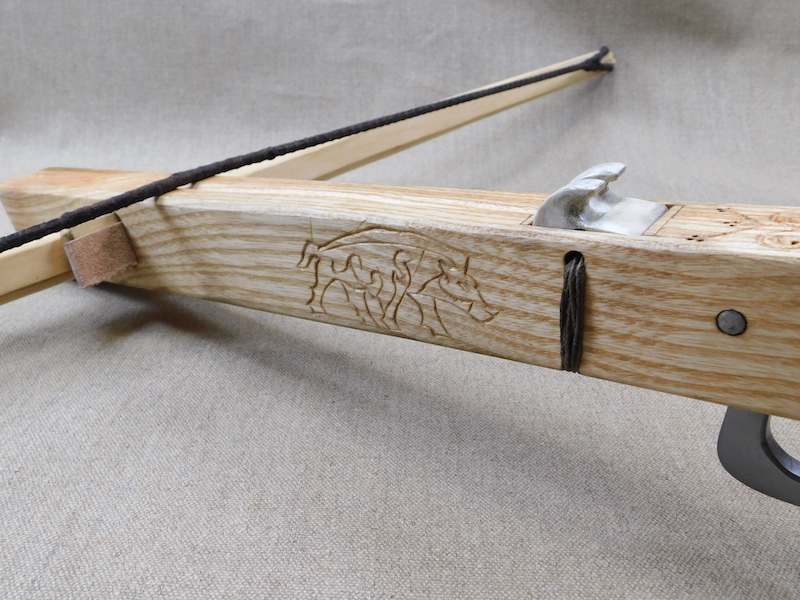 Attachment: 163.14 KB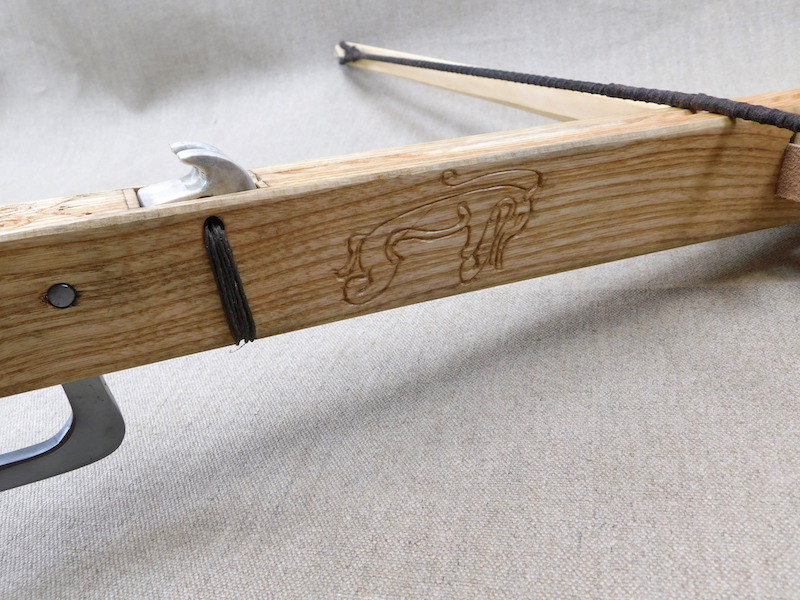 Attachment: 159.57 KB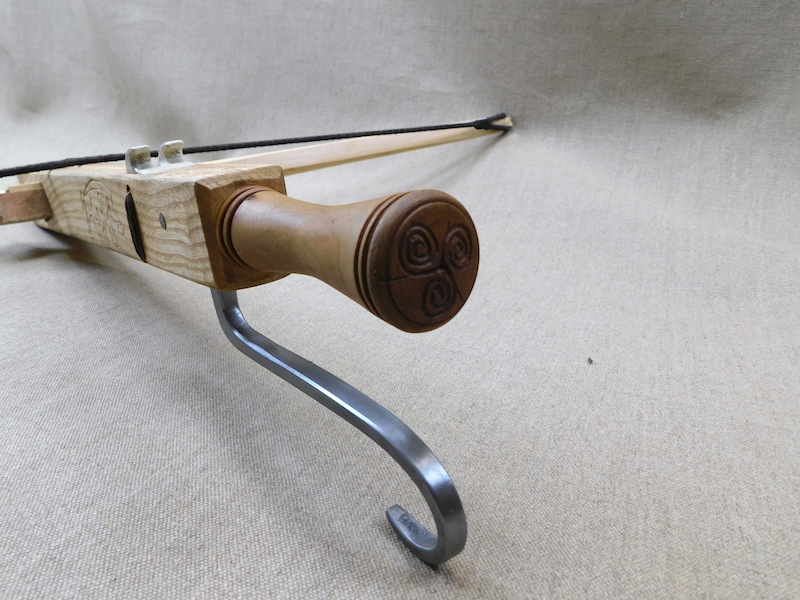 Attachment: 145.97 KB