Plate leg defenses appear earlier. One of the earliest references for enclosed greaves appears in the 1302 Inventory of Raoul de Nesle, the Constable of France killed at the Battle of Courtrai.
Item ii harnas de gaumbes fourbis de coi les greves sont closes cs
.
Item, 2 leg harness polished with enclosed greaves. 100 s
Item unes autres demie greves fourbies iiiil.
Item, one other half-greaves, polished. 4 l.
Unfortunately the words used to describe these defenses (
schynbalds
,
jambiers
,
trumelières
, etc.) don't explain their appearance.
---

Attachment: 16.46 KB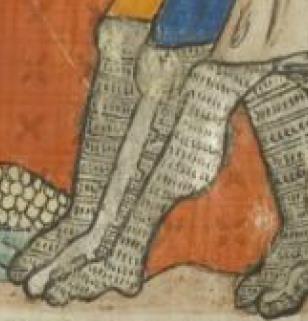 Apocalypse, Toulouse BM MS.815 fo.27v, 1220-1270

Attachment: 158.33 KB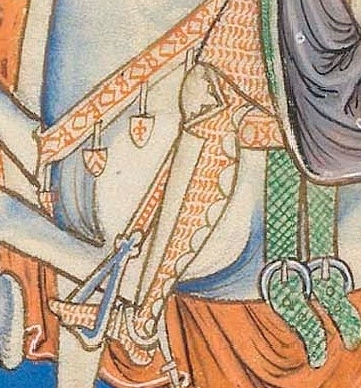 Trinity Apocalypse, Cambridge MS R.16.2 fo.23r, c.1250

Attachment: 48.96 KB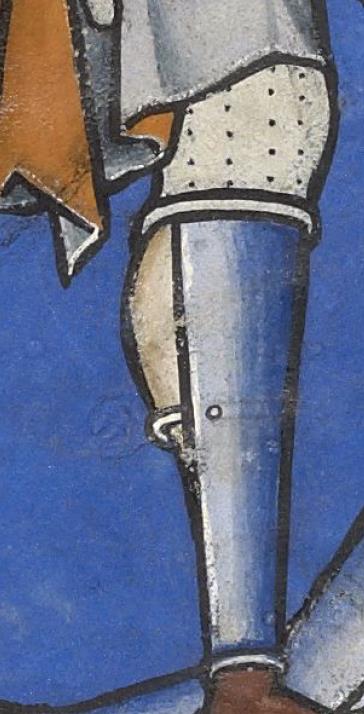 'Goliath', Maciejowski Bible, Morgan M.638 fo.28v, 1240-1250

Attachment: 55.73 KB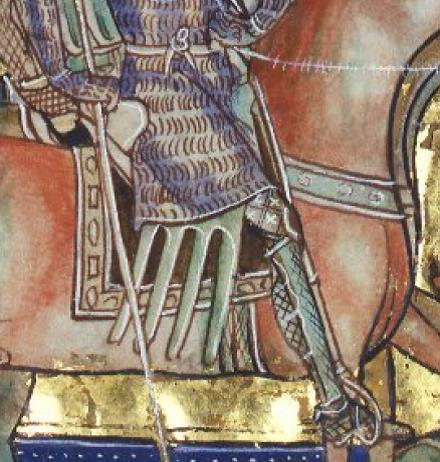 Lambeth Apocalyspe, LPL MS 209 fo.11v, late 13th century.

Attachment: 78.21 KB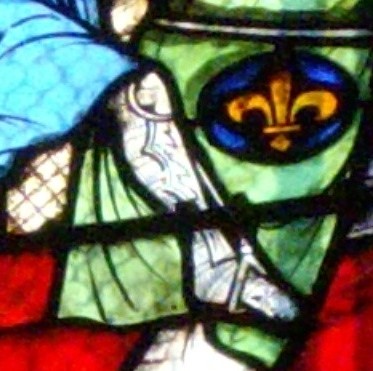 Cathédrale Notre-Dame de Paris, 1214-1270