---
Collecting ebbs and flows and it looks like I'm going to need to sell my last Albion. This started as a 15th Century Bastard sword and has been highly customized to make it cool. Scabbard and suspension are also custom jobs for it. To me this is a neat soldier sword. Perhaps a bit understated but very easy to use.
With a
shield
or buckler...something to help you get inside...I'd guess it would be downright un-neighborly in a fight.
Photos I have now are fairly poor so I'm work up some more in a day or two.
Going to start the asking at $1195 for the whole kit with free shipping CONUS. I will listen to any kind of offers.
Thanks for looking!
---

Attachment: 127.6 KB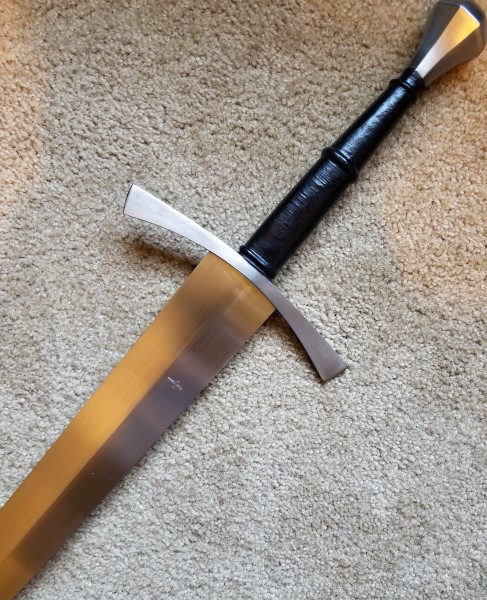 Crap carpet is not a good background for photos.

Attachment: 124.31 KB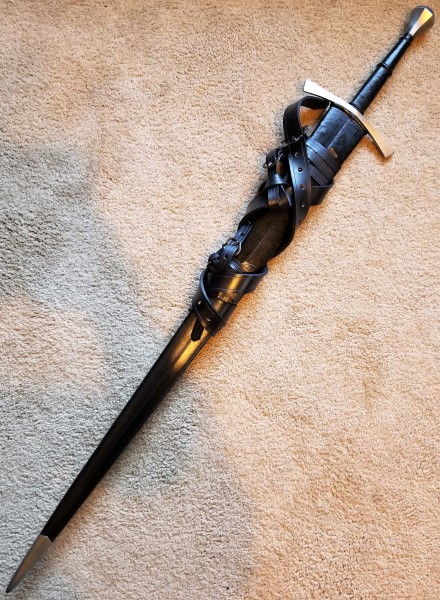 But Its something to look at.