---
Up for sale is this now discontinued Arms & Armor fishtail-pommel single-hander.
I purchased this secondhand (as unused condition), and had it sent to Craig at A&A for a polish and check of the edges, as well as an expected scabbard build.
Somehow, in the intervening time, I've had an international move and two kids, so my circumstances have now changed, and I need to pass this on to an appreciative new home.
If you purchase this piece, you have the choice of either having it sent immediately from A&A, or join my place in their queue for a scabbard of your design - this is now pretty much at the head of the line, so you could have it built soon if you wish. (For those who've been there, you'll recognise the photos as being on A&A's well-used workbench!)
Price is US$650 plus shipping from A&A (at cost); payment is via PayPal.
Please PM if you have any questions.
---

Attachment: 180.99 KB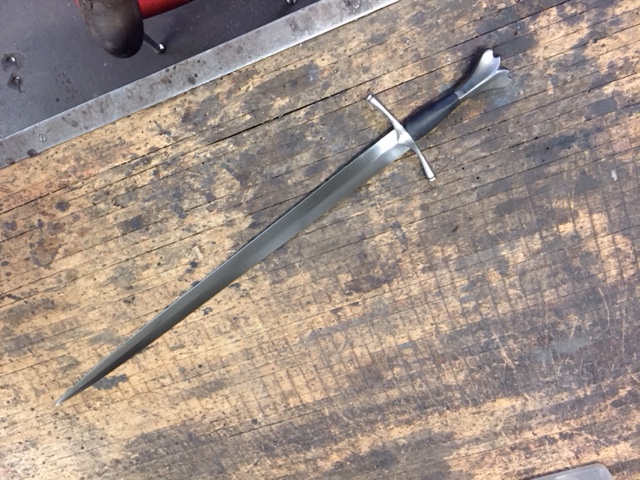 Attachment: 135.73 KB