I'm on a bit of a small-sword run at the moment, so here is my latest. Substantial and Small-sword may seem a bit contradictory but this has the broadest forte of any standard triangular bladed small-sword I have come across. It is almost like a colichemarde blade but without the sudden change in
profile taper
. Certainly capable of deflecting larger swords. Large pas d'ane which may indicate an early sword. The hilt is blackened with blackened wire wrapped grip. No markings or etchings at all.
My stats:
Weight, sword: 1lb 1.3oz (0.49kg)
Length overall: 37.75'' (96cm) Blade: 30.75'' (78.5 cm)
POB: 3.5'' (9cm)
Profile taper: 1.21'' (30.9 mm) at ricasso, 0.69'' (17.6mm)at mid blade, 0.33'' (18.4mm) 2 inches from tip.
Distal taper
0.44'' (11.2 mm) at ricasso, 0.27'' (6.9mm)at mid blade,. 0.17'' (4.6mm) 2 inches from tip.
I feel the solid nature of this might indicate a military rather than civilian sword. Anybody got any thoughts? I'd also be grateful for any ideas about country and date. (I suspect a Solingen blade as these seem to be the main maker for these)
Anyway, all comments and contributions welcome as ever.
---

Attachment: 94.87 KB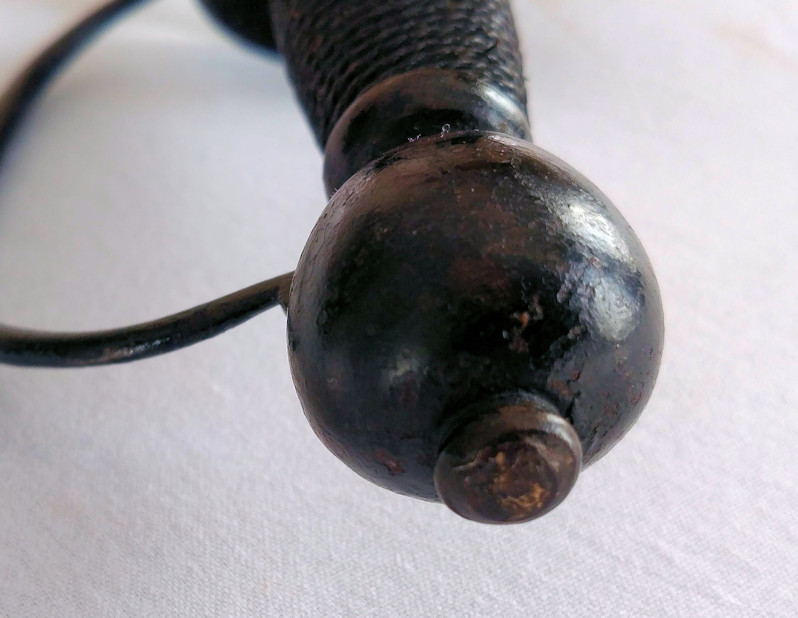 Attachment: 93.04 KB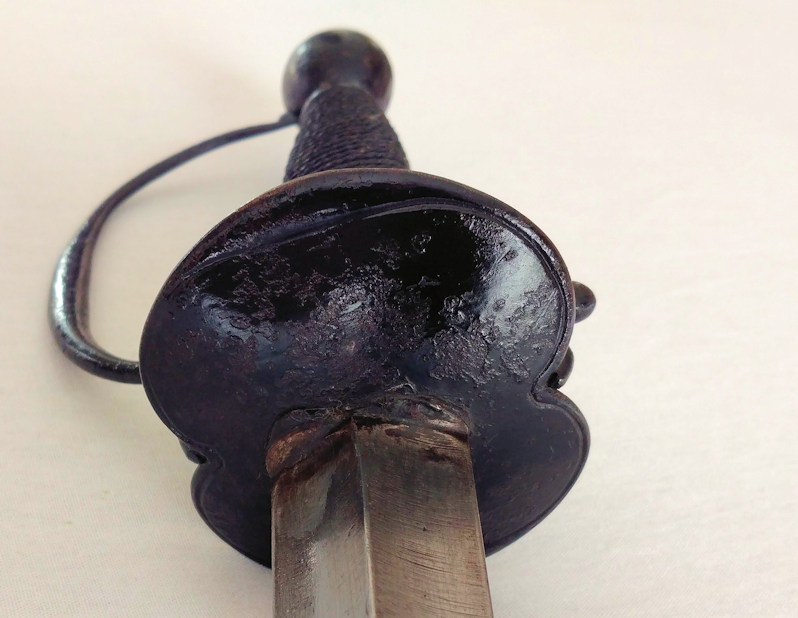 Attachment: 92.29 KB


Attachment: 97.71 KB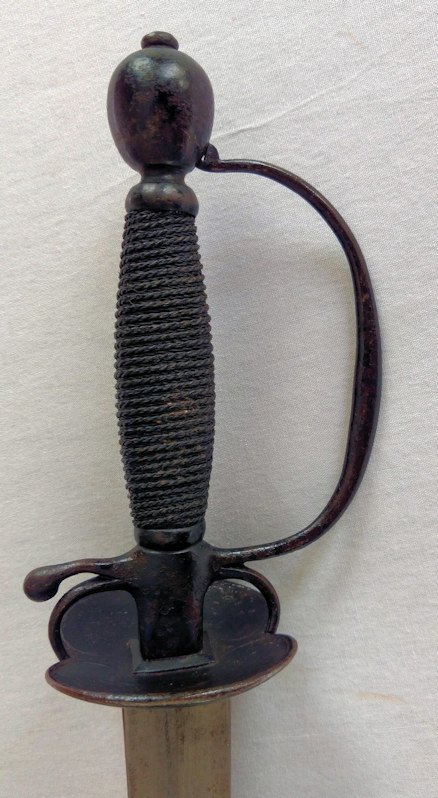 Attachment: 92.87 KB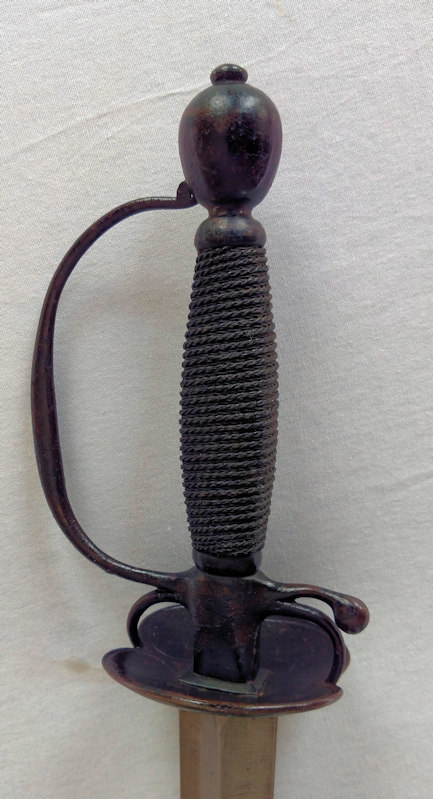 Attachment: 84.07 KB



Attachment: 94.32 KB