---
For sale is a BKS Hand and a half sword. Condition is as new.
47" overall with a 35" blade.
Weight is just over 4 pounds with a 8 3/4" leather spiral wrapped grip.
POB is 1 1/2" from guard which makes this lovely sword easy to handle and extremely responsive despite its massive size and heft.
Blade is very stiff with no whip. 3/4 length fuller is BKS scaled version and provides a lovely contrast to the bright, unsharpened blade.
Comes with thick leather scabbard and aftermarket hanger.
Price is $325 with $25 shipping CONUS. A great price for a great sword.
---

Attachment: 926.5 KB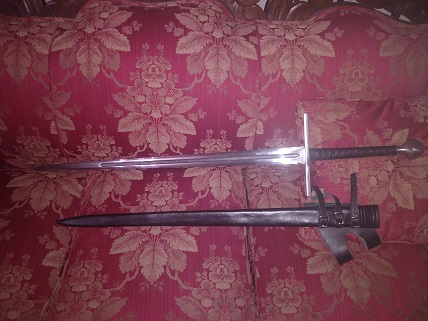 Attachment: 953.67 KB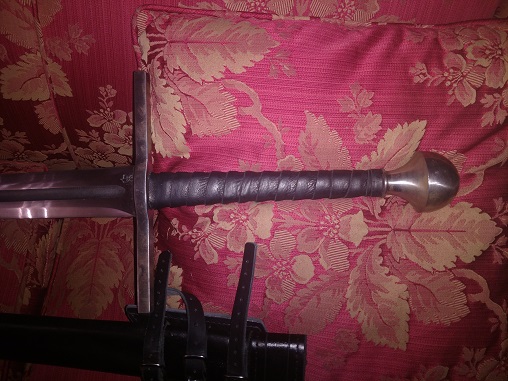 Attachment: 926.48 KB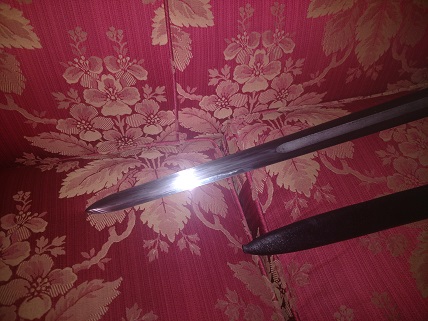 Attachment: 930.42 KB