Hello guys!
I've been collecting for about 12 years now and I've gotten very proud of the swords and daggers I have.
Nearly all my swords have accompanying daggers or knives with scabbards and belts.
The Scabbards should be on display as some of them are so well made (CF,DBK etc) But i find that my swords can rust in the scabbards.
Albion Armorers Pompeii
gladius
with Angus trim blade- mark morrow Roman knife
Bks custom gladius (these guys are awful - unless it's in stock don't buy anything) bks pugio
Patrick Barta from temple- excellent Viking sword- custom tinker
seax
Angus trim blade with custom Templar hilt from Ernie (yeshua swords) darksword templar dagger
Original Christian Fletcher and Angus trim redeemer - Mathew grisiboski (??) dagger
New generation Angus trim Italian falchion - atrim dagger
Angus trim single hander 1320 believe - super light and fast - Todd stuff dagger
Angus trim single hander with yeshua custom handle - aragorn style knife (lonely wolf forge)
Angus trim single hander 1211 - scabbard being remade - atrim dagger
Dynasty forge Katana - no tanto
Christina Fletcher and Angus trim ranger with armart eleven dagger
Christina Fletcher and Angus trim (non elven) Glamdring with atrim dagger
Polish saber by Krzysztof Panas -
http://www.krzysztofpanas.pl/szable.html
17th century court sword sharp by darkwood armoury
Custom Scottish basket hilt made by darkwood armoury with a custom tinker blade- with a tinker dirk
Custom sharp rapier by darkwood - sings in the hand
Arms and armor reikswert sword with matching darkwood dagger
Vladimir cervenka Spanish sword
Vladimir cervenka 15th century hunting sword with toddstuff bruenware
Tinker 15th century messed with tinker dirk
Schinova - Angus trim blade Darkwood Armoury - amazing sword. Tinker Cenqueada to match
Angus trim war sword with atrim dagger
Not pictured yet:
Zombie tools saber
Bks dwarven arming sword with lonely mountain forge dagger
Many axes, hammers and spears- 1000 Todstuff Crossbow
All and all not bad a bad collection.
I am hunting for a very larger two handed sword (lutel maybe), A Bronze sword (Neil Burrage) and a CF/Atrim Narsil.
Unfortunately i am just running out of room!!
I know there's some guys who have some excellent collections out there. Please show them off!
---

Attachment: 99.09 KB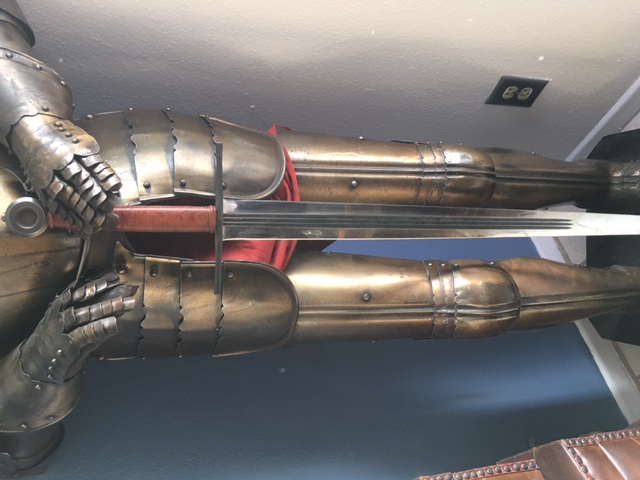 Attachment: 114.72 KB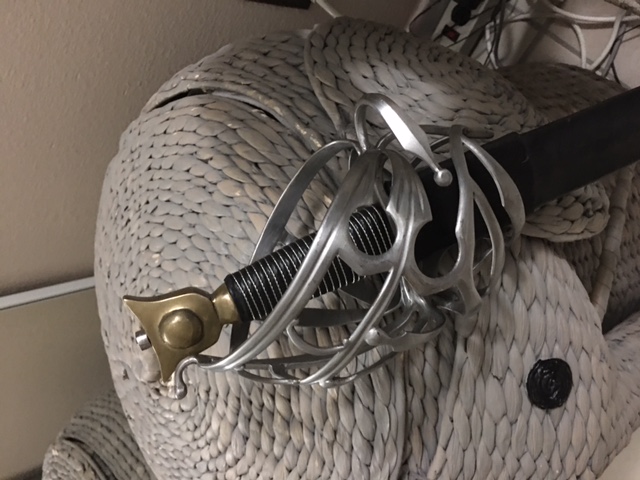 Attachment: 86.56 KB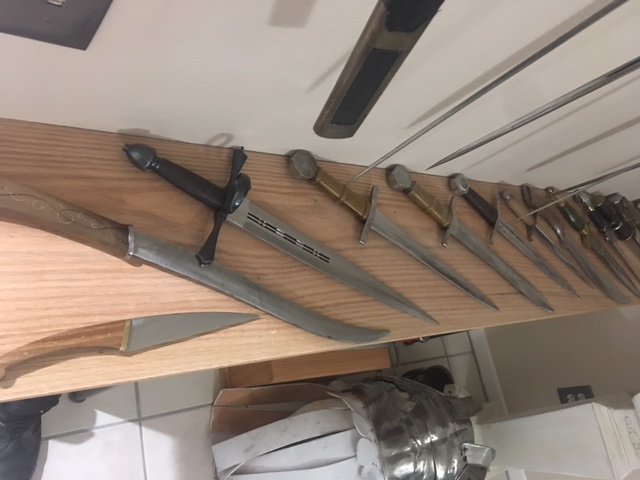 Attachment: 76.78 KB


Attachment: 65.93 KB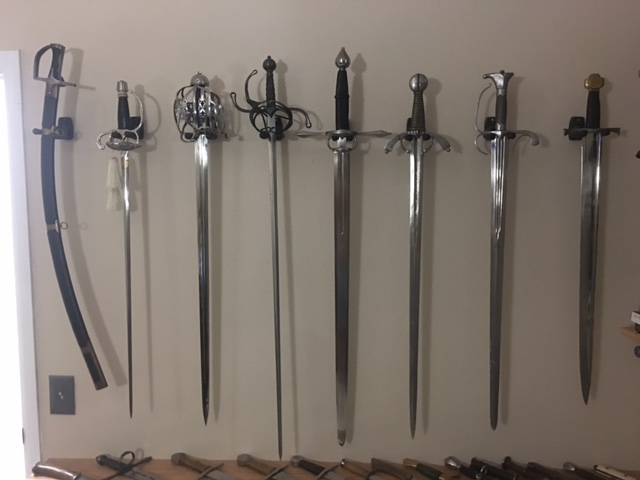 Attachment: 57.96 KB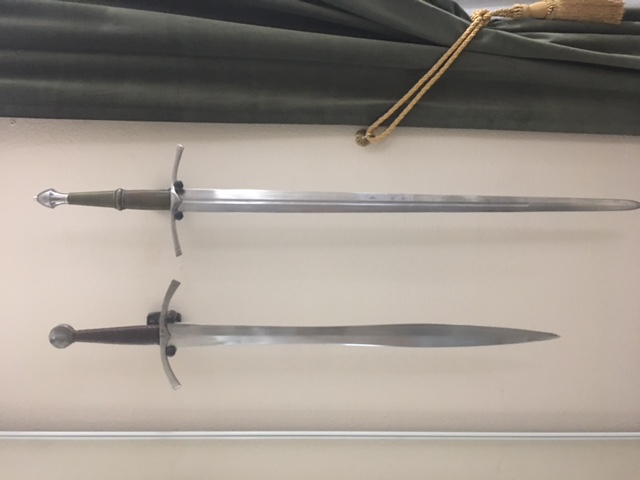 Attachment: 66.13 KB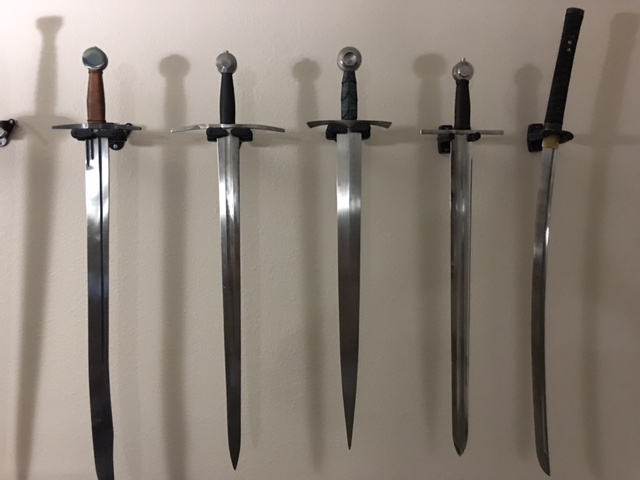 Attachment: 73.6 KB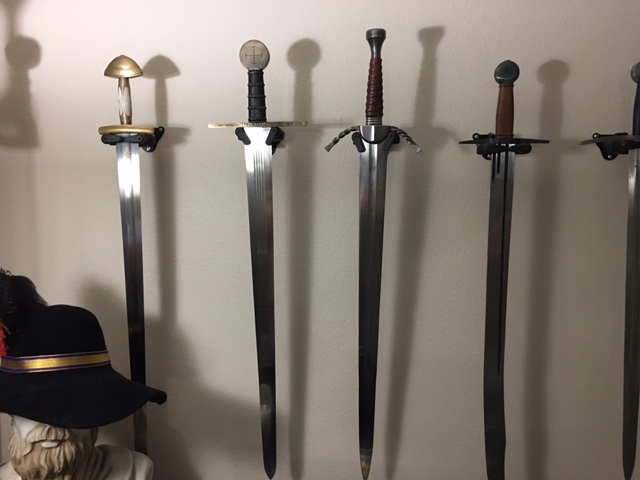 Attachment: 69.54 KB