My Xa.7 Shortie made by Gus Trim just arrived. It is, as you would expect, a sweet and wonderful sword. First, some specs. --
In inches:
Overall Length – 29.5
Blade Length – 23
Guard Width - 6
Blade Width at Guard – 1.75
Blade Width at End of Fuller – 1.5
Blade Thickness at Guard – 4.5mm
Blade Thickness at Halfway – 3.7mm
Blade Thickness 1 inch from Tip – 2.2mm
COG – 3
Weight – 1lb 14oz
I'm not a dab hand with the calipers, so the blade thickness measurements may not be absolutely accurate. The blade, of course is lenticular, and there is no flattened diamond
cross-section
appearing at the end of the sword, something many sword makers are guilty of.
I'm not a cutter, so, sadly, this piece will not be used that way by me. But I'm sure that it excels at that task.
I wanted to get at least one more ATrim, and this one is a fine addition to that collection.
If I were an archer at Crece, this would be a great sidearm for when the French finally reached our lines.
---

Attachment: 96.63 KB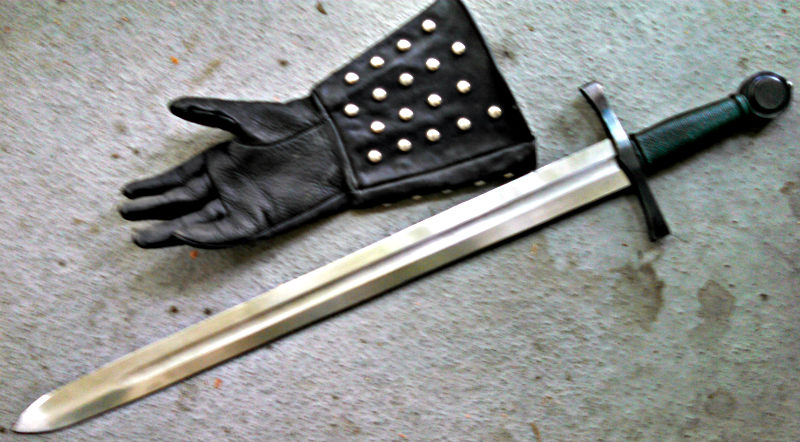 Attachment: 94.57 KB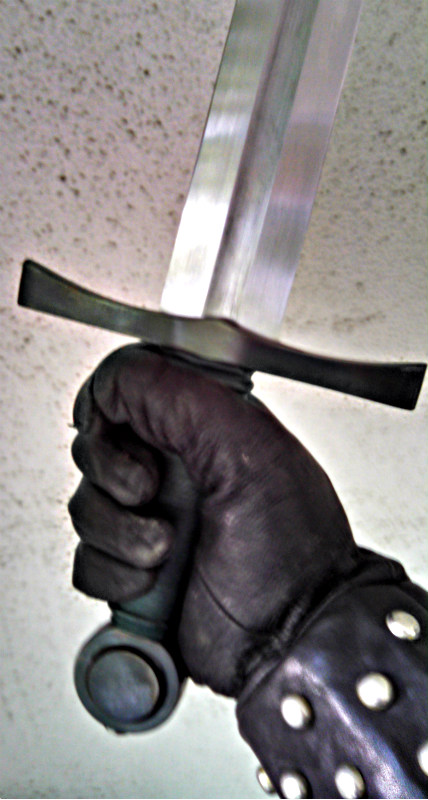 Attachment: 98.2 KB