---
For sale is a Valiant Armoury Norseman Viking sword.
The sword has never cut anything and is in mint condition, except for some scratches on the blade (see photo).
Scabbard is 'Chestnut brown' with a 'cacao brown' grip and belt.
Sword has an Overall Length of 36 3/4 inches
The Sword Blade Length is 33 inches
Sword Handle Length: 3 3/4"
Sword Blade Material: Hand Forged 1060 High Carbon Spring Steel Sword
Blade Width at Guard: 2 3/8"
Sword Weight 2 lbs. 15oz.
Sword
Center of Gravity
5 3/4 "
Asking price is 600 euros. Shipping will be around 30 euros.[/u]
---

Attachment: 193.04 KB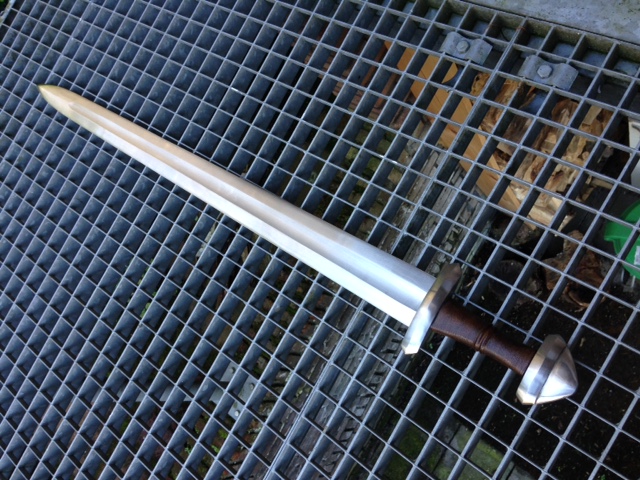 Attachment: 94.37 KB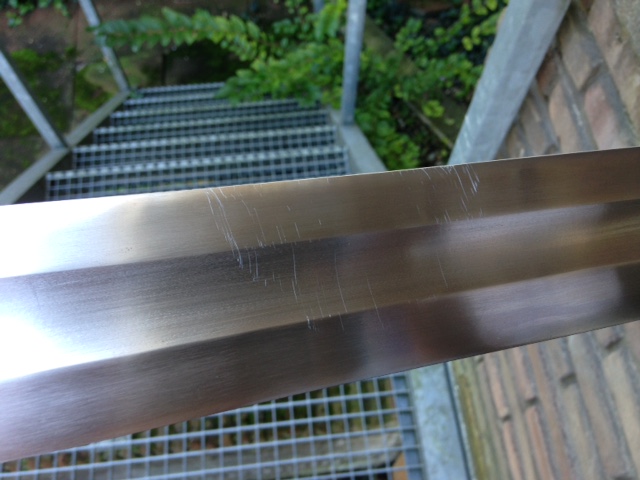 scratches on blade

Attachment: 109.99 KB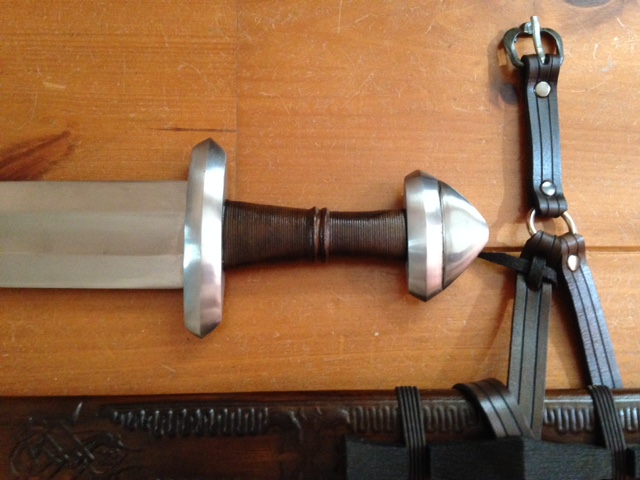 Attachment: 113.34 KB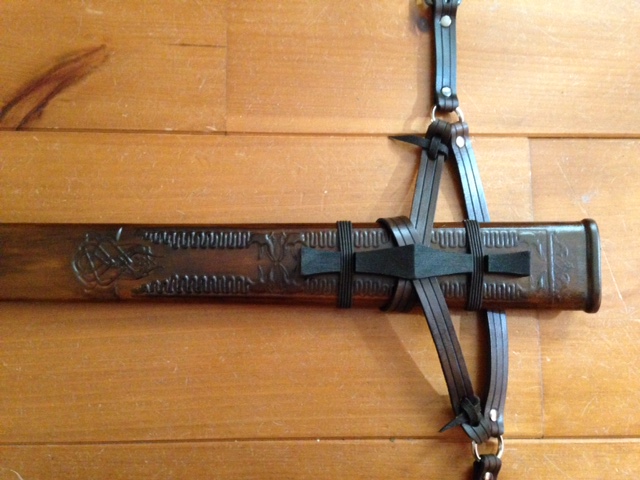 Attachment: 130.6 KB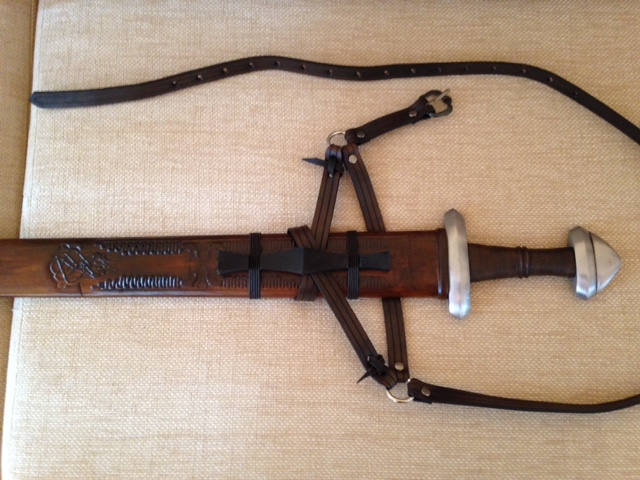 Attachment: 146.48 KB