---
Tinker's serial #2008-026
When this piece was conceived I asked Tinker to make a hefty beast of a sword-hilted dagger, to fit my meaty, gauntleted fist – and that's exactly what he delivered.
Weight: 1 lb. 8.5 oz.
Overall length: 18-3/4"
Blade length: 12"
Blade width: 1-5/16" at the cross
Peened construction.
Has been dry-handled only. Comes with a black leather sheath.
Asking $425 shipped to CONUS; PayPal friends/family preferred.
Thanks!
---

Attachment: 79.77 KB



Attachment: 89.03 KB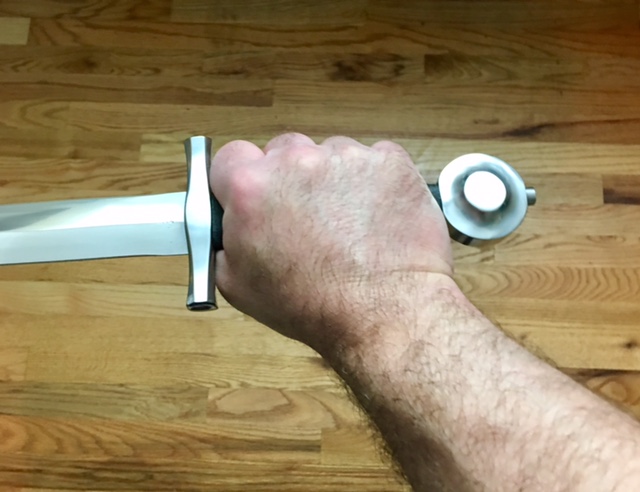 Attachment: 104.43 KB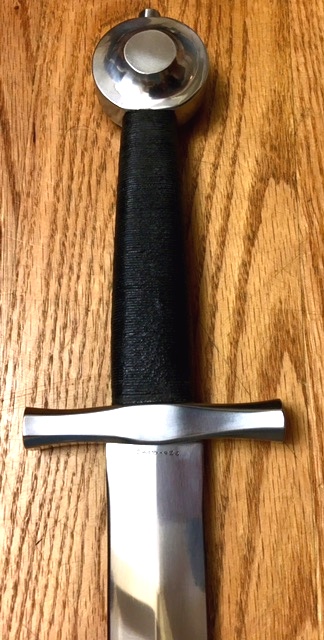 Attachment: 104.39 KB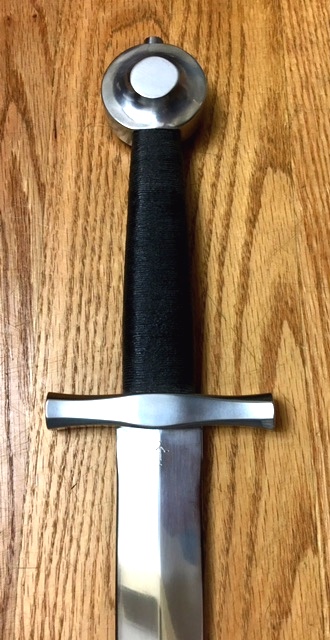 Attachment: 142.04 KB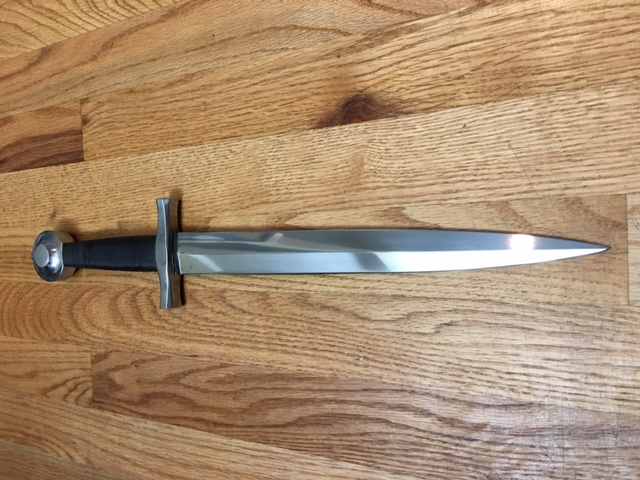 Attachment: 60.46 KB