---
I have for sale my Albion Munich with customized grip and rain guard/chape made by Josh Davis Productions.
It's been updated to look closer to the original sword in Munich. The wood grip was shaped and the leather grip and chape are fully tooled. The sword is in perfect condition, and has never been cut with. It has only been a well cared for wall hanger.
asking $2,000 plus s&h and 3% if using Paypal.
A review and more pics can be found in the forums here:
http://myArmoury.com/talk/viewtopic.php?t=310...ustom+grip
---

Attachment: 238.68 KB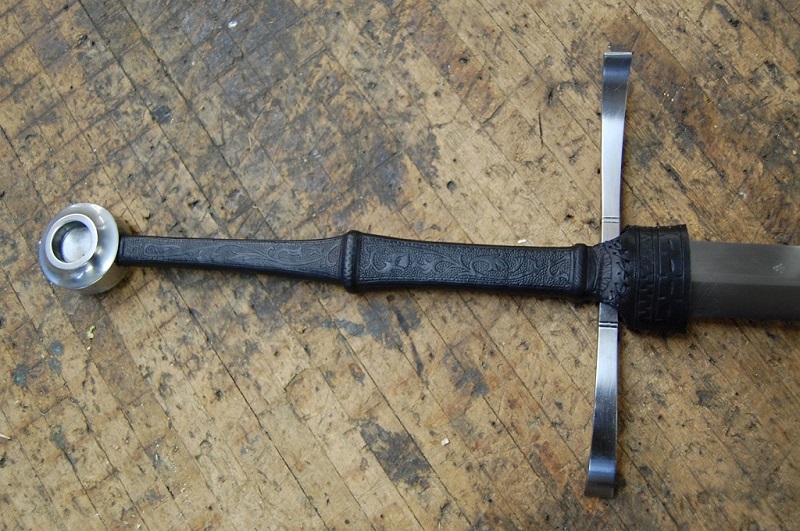 Attachment: 213.12 KB