---
For sale: cervenka cavalry sword + matching dagger (main gauche)
Good condition and sharp!
Detailed description of this model on the website of Cervenka:
http://www.sword.cz/detail11.htm
http://www.sword.cz/rapiers.htm
The hilt of the sword and dagger have additional antique finish and inscriptions (rapier: "deus vult" and "mors tua vita mea " / dagger: "plagam mortiferam infligere" and "diabolus fecit ut facerem id").
Remark: the hilt of the sword only has one Turkish knot in stead of two (see pictures). It is still looks great, I bought it like this.
Asking price 500 euro for both together
Shipping only to EU Countries (shipping to Europe only): 20 Euro for an insured parcel
---

Attachment: 47.95 KB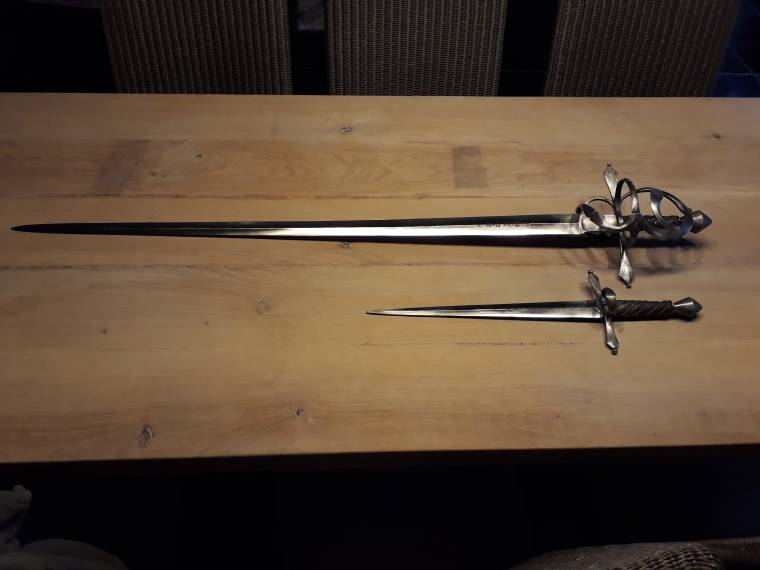 Attachment: 57.56 KB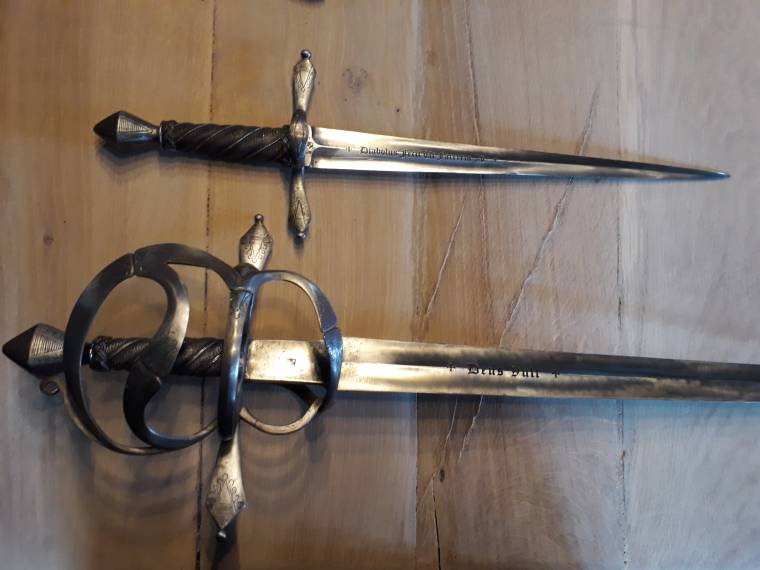 Attachment: 40.21 KB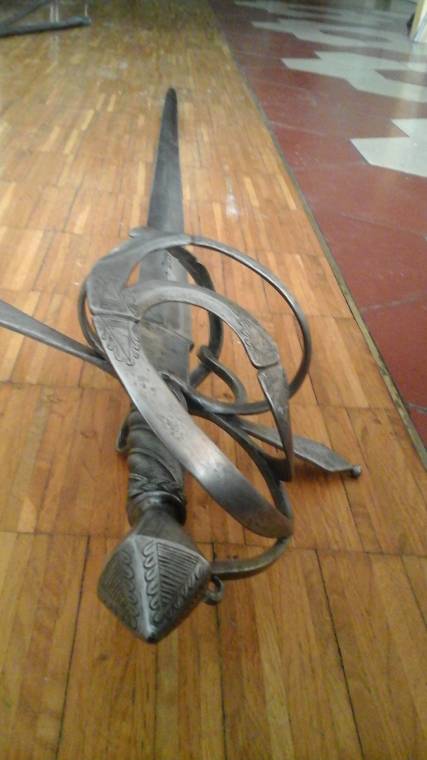 Attachment: 63.36 KB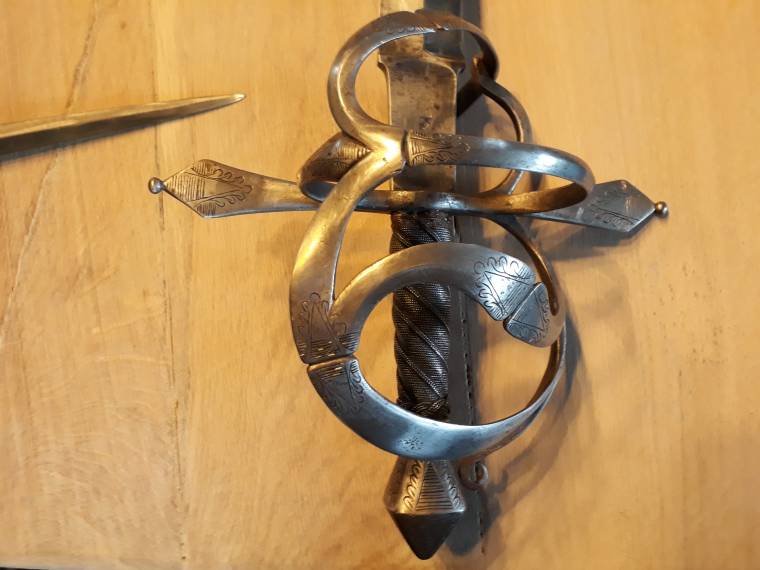 Attachment: 288.36 KB
[ Download ]