I just finished a Magyar (Hungarian) equestrian archery kit (arrows, quiver and belt). With very limited data available on this topic, this is what I came up with. It's more for practical use than a reproduction.
The quiver is based on Magyar quivers, but is not a truly accurate reproduction. I made the kit for a small woman, so I cut a lot of corners to minimize size and weight. (If I rode a horse, I would have made a reproduction birch-bark quiver.) Made from veg-tan leather and lined with horse hair.
The belt is based on the steppe utility/military belt, with rings for suspending the quiver, bow case, and other gear.
The arrows are spruce, with hand-cut fletchings in the "balance pan" style, a variation of the Mongolian-style fletchings.
I'll get around to making the bow case in the next couple of months.
---

Attachment: 71.48 KB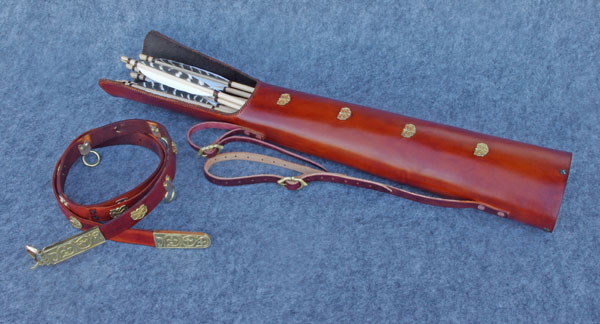 Attachment: 81.5 KB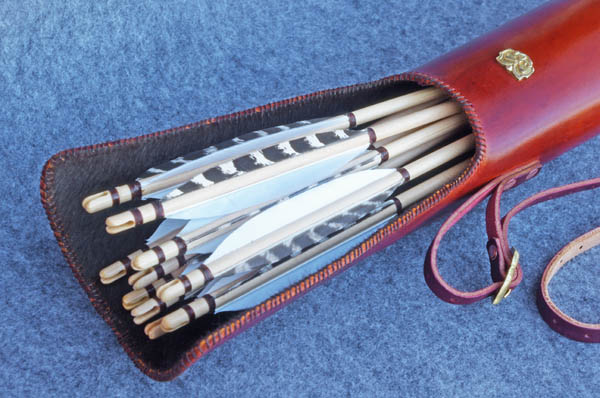 Attachment: 83.86 KB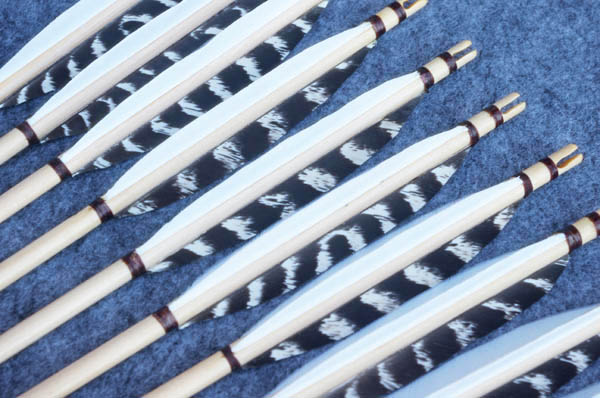 Attachment: 73.11 KB