---
Up for sale is a custom Arms & Armor Rapier /Dagger set. I recently purchased this sword and dagger from a myArmoury member and they are in like new condition. I fell in love with the hilt and I figured if anything would convert me to the world of rapiers this sword would be it. Alas, I am just not a "Rapier Guy". Craig at A&A did a beautiful job on the hilt. It has some cool little details that I tried to capture in the pics. (Look close! there are little "saw teeth" on the knuckle guard as well as at the top of the back-guards). quillon is re curved. Beautifully done wire wrapped grip. Matching Dagger is a perfect companion piece.
SPECS: (approximate however very close to exact)
RAPIER:
Overall length: 46.5"
blade length: 38.25" (not including ricasso)
blade width: .8"
quillon width: 9.75"
Top ring guard to tang button: 8"
DAGGER:
overall length: 17.25"
Blade Length: 12.25"
Blade width: 1 1/8" at cross
quillon width: 7.5"
Sale price
Includes
PayPal fees and Shipping to CONUS: $950
---

Attachment: 131.44 KB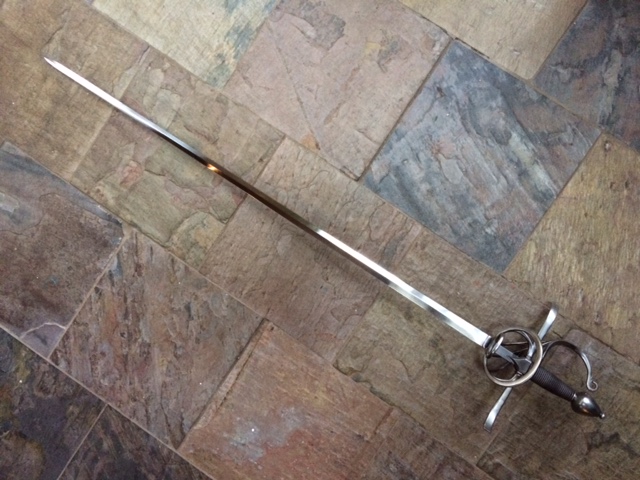 Attachment: 133.55 KB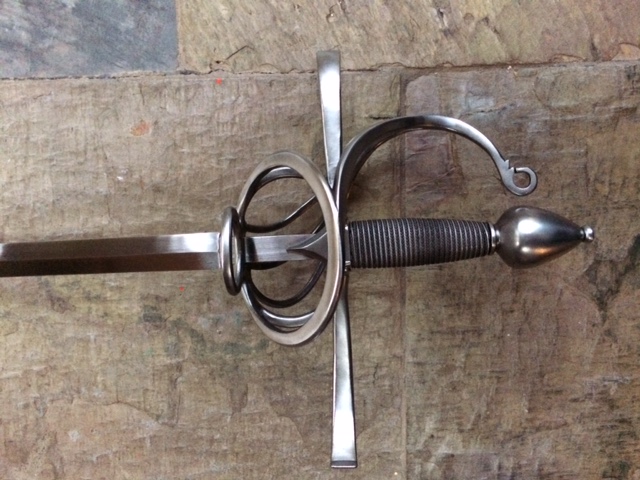 Attachment: 131.62 KB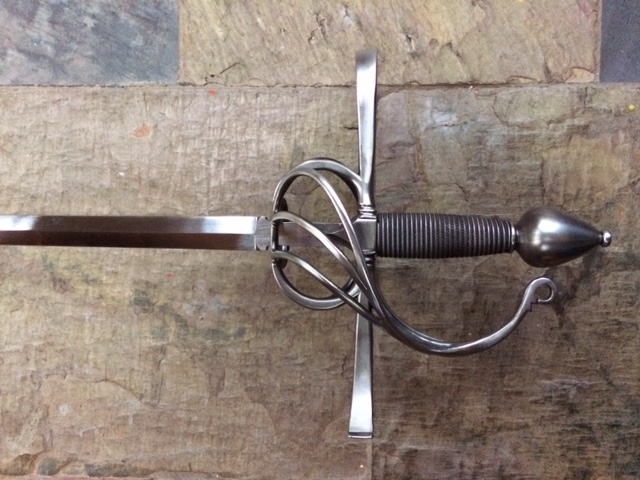 Attachment: 110.95 KB


Attachment: 100.96 KB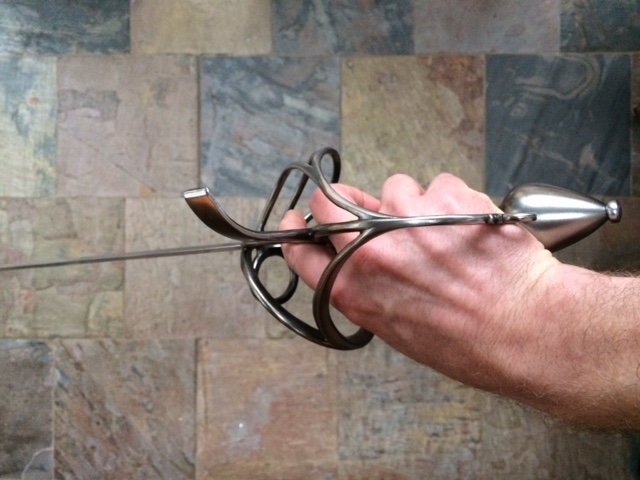 Attachment: 105.15 KB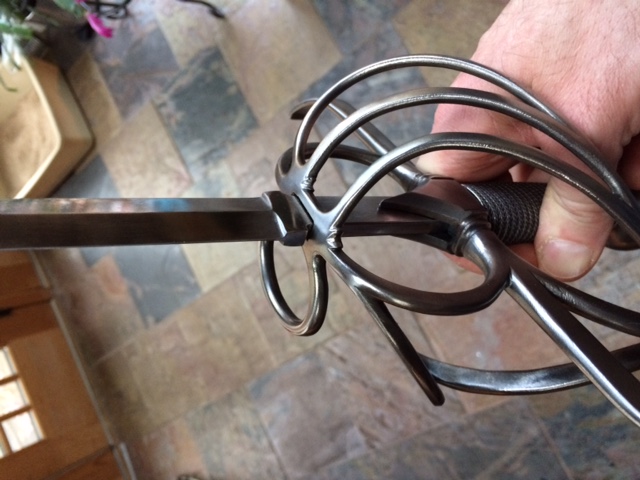 Attachment: 99.79 KB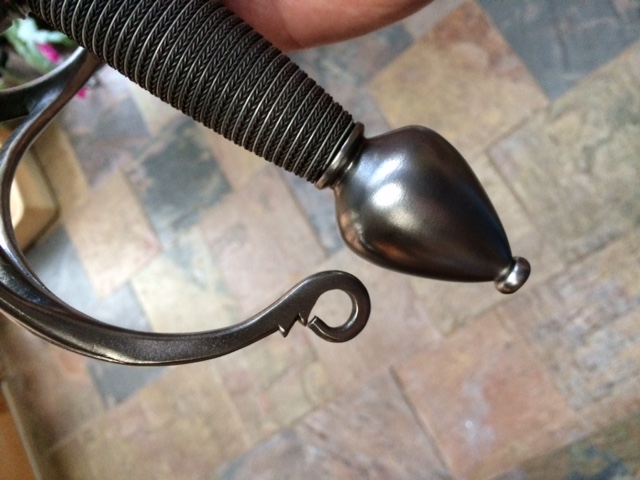 Attachment: 137.35 KB


Attachment: 108.12 KB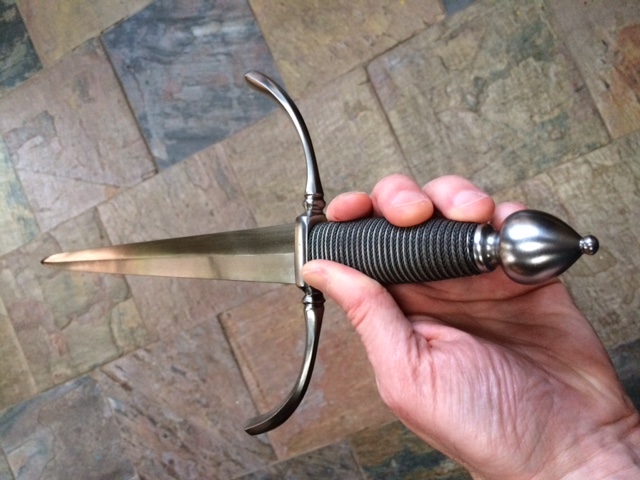 Attachment: 105.83 KB