Hi All,
Right first things first. We will have a full 60 items for sale on our 'in stock' page to be found here
http://www.todsstuff.co.uk/in-stock/tods-in-stock.htm
. This includes some hammers, eating knives, daggers and cooks knives.
From right now through Friday 25th - Black Friday any item from this page will be 15% off. You will have to order in the normal way and it will ask for the full payment and then we will refund the discount% via PayPal. If Paypal is not your thing, please email us about a piece at
tod@todsstuff.co.uk
and we can use a card (but PayPal is much easier). Sword, scabbard fittings and mace heads from 'Tods Foundry' will all be 10% off
http://www.todsstuff.co.uk/todsfoundry/index.htm
Secondly. I make no secret of how important I have found myArmoury and its community to my development as a maker of medieval weapons and simply put I think it is enormous. I cannot actually pay 'enormous' back, but I can give the fundraiser some money and have, but the sum raised was not so great this year, so I have decided to auction a knife for the fundraiser as well.
So from right now until I get back from a dinner party tomorrow night (probably slightly tipsy) at around midnight GMT, the knife below is going to auction. The starting bid is $5 and it would be nice if it sold for more than this, and what you bid as the winner will be what it costs, including shipping, to get it to your front door. Whatever the selling price is, I will deduct postage and the rest I will donate to myArmoury - this will all be public and shown on this thread. To bid, just say your price in the thread.
This is a simple 14th/15thC style eating knife with sheet brass bolsters, laburnum handle scales, some file work to the spine and a brass inlaid makers mark. The blade is EN45 (0.7% carbon spring steel). The sheath is made in 2 layers of veg tan leather and dyed black and has incised decoration front and back.
Thanks
Tod
---

Attachment: 121.26 KB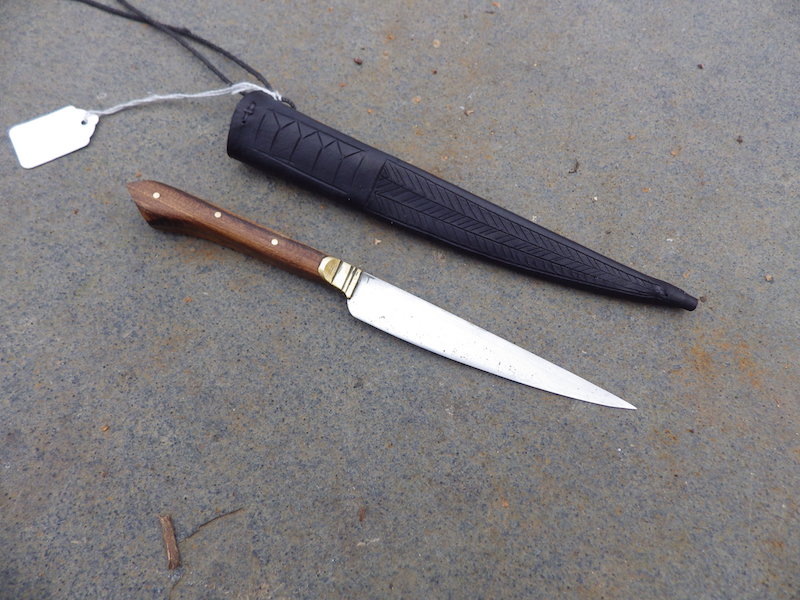 Attachment: 114.64 KB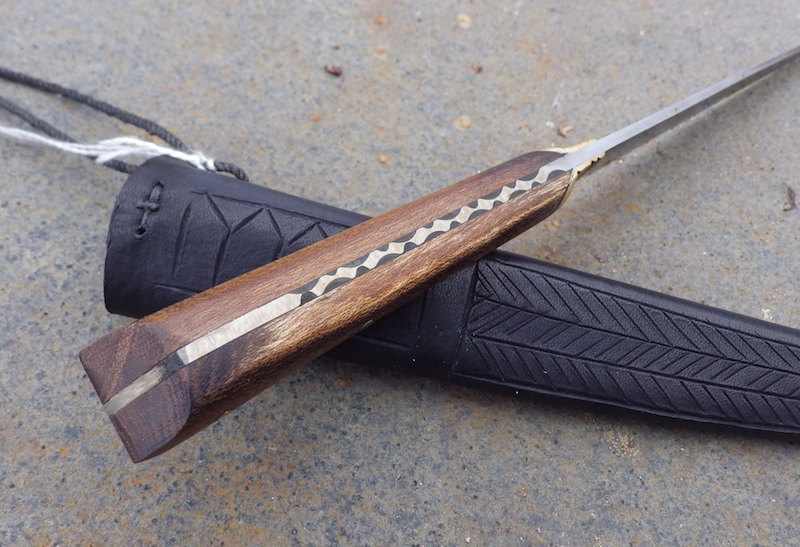 Attachment: 97.91 KB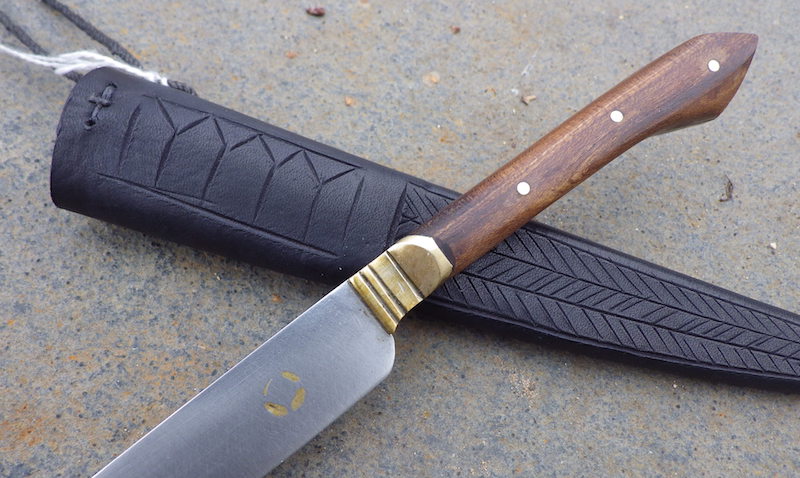 Attachment: 112.87 KB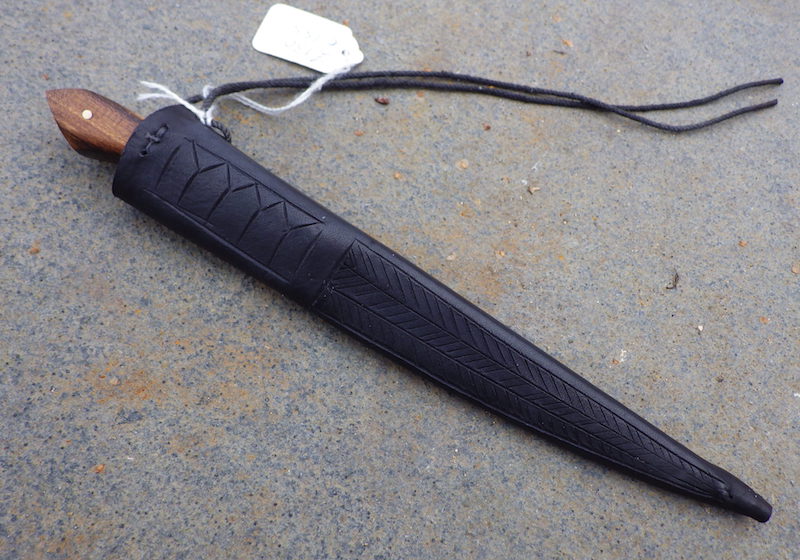 Attachment: 125.59 KB