---
Hello,
The Windlass Venitian sword (discontinued) is a reproduction of the sword of Pescara, kept in the Renaissance museum, in Ecouen, France (pic below). I wanted this to try etching the blade as per the original, but I've got other projects in mind (not to mention that it may have been far beyond my abilities :) )
It's a nice and unusual sword, with well a executed double fueller blade. Never cut with it, has factory edges - in excellent condition, solidly built (peened) no rattles.
Asking 200$+ shipping (and I will be able to ship domestic in the USA at the end of October as I'll be staying in Texas for a week) or can ship from the UK.
Thx!
J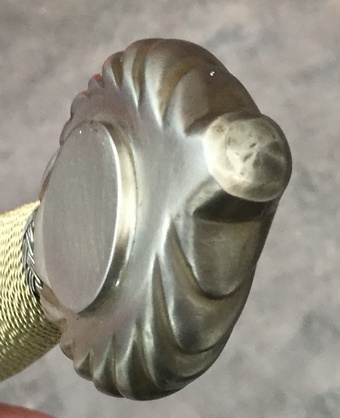 ---

Attachment: 16.36 KB