---
Hi,
For many years i have collected United Cutlery LOTR replicas, during that time i decided to pick up a sword of high quality to compare them too and bought an Albion Kingmaker after falling in love with its look and the good reviews. Unfortunately it has sat in it's box since then, with only the occasional removal for oiling, and my car has just broken down so needs must.
The Albion Kingmaker has a dark brown grip wrap and has never been used.
I'm happy to try to answer any questions through pm and hope its ok i've made this account to sell, i generally lurk more than post.
I'd like £850 plus postage preferably through paypal or in cash if collected, i'm in Kent in the UK
---

Attachment: 88.14 KB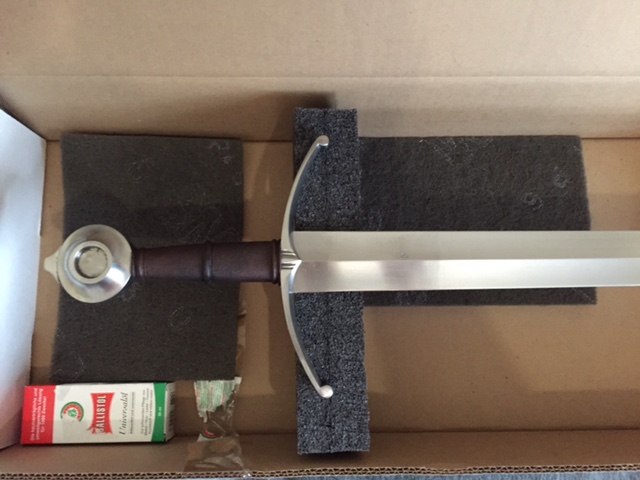 .

Attachment: 86.7 KB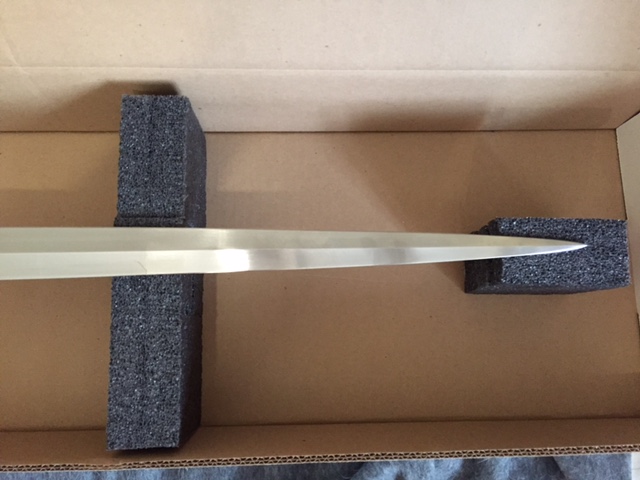 Attachment: 91.78 KB