---
Arms & Armor Durer Bastard Sword with leather scabbard
- I have owned the sword for six months in which I purchased brand new from A&A
- Has never been used to cut
- Has only been put on display
- Scabbard is an A&A leather scabbard
- Sword and scabbard are basically brand new
I purchased the sword and scabbard with shipping for $1360
The other sword is the Legacy Arms Templar sword
Sword has been used for cutting. Has scratches and blade indentations from use. The hilt has been re-dyed. All of which can be seen in the attached pictures. If you have any questions, please let me know. I haven't figured out a shipping box yet, however am working on it.
I purchased the sword brand new with shipping for $292
I am asking $1220.00 for the Durer with scabbard and will include the Templar sword as part of the deal. Only accepting Paypal. I'm really looking only to ship within the continental 48 states. I will need to purchase a shipping box if sold, so I would ship these swords roughly a week after we make the deal. Rough shipping time for the correct size box to arrive at my place.
Pictures are attached to this thread. Let me know if you have any questions and/or are interested in making the purchase. Thank you for looking.
---

Attachment: 37.77 KB



Attachment: 50.37 KB



Attachment: 191.21 KB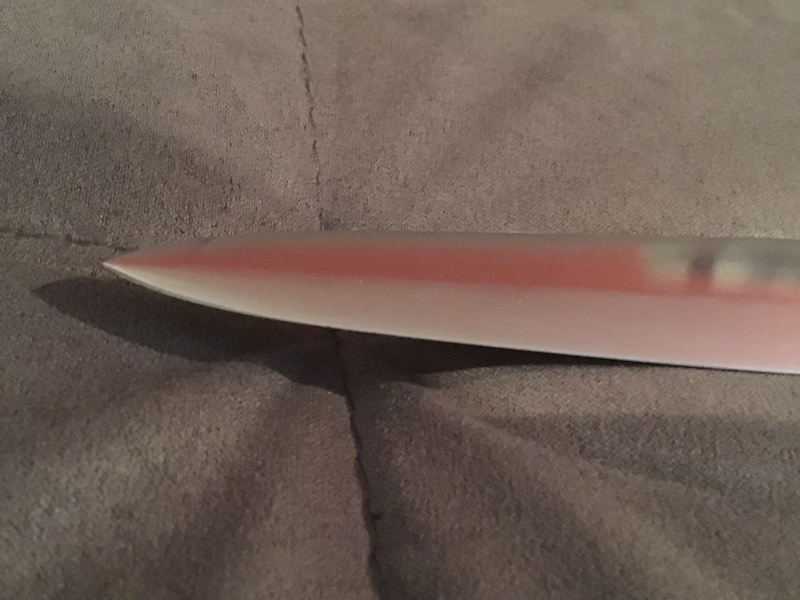 Attachment: 98.71 KB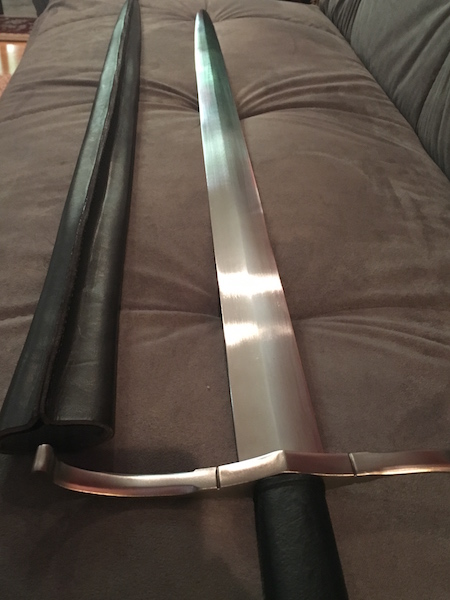 Attachment: 12.96 KB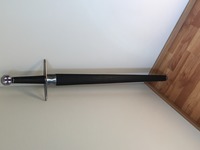 Attachment: 20.46 KB