In my effort to produce more period blades I recently acquired some wrought iron and decided to do a knife with a welded steel edge. This particular rabbit hole was even more involved that I had planned for and took me almost all the way back to square one. Even to the point of having to remake my forge (gas sadly, not coal/charcoal due to space limitations) because of the temps required to forge wrought iron.
For this first knife I decided to go with a simple (but period) butt weld. I plan to go on to some of the more complicated edge welds found in other period pieces as I get more comfortable with the process.
I'll post comments on the photos below to show the process. Hopefully that will work. Bear with me, it's my first work in progress post to the forum...
I hope you enjoy the pics. I had a great time with the project :)
---

Attachment: 138.61 KB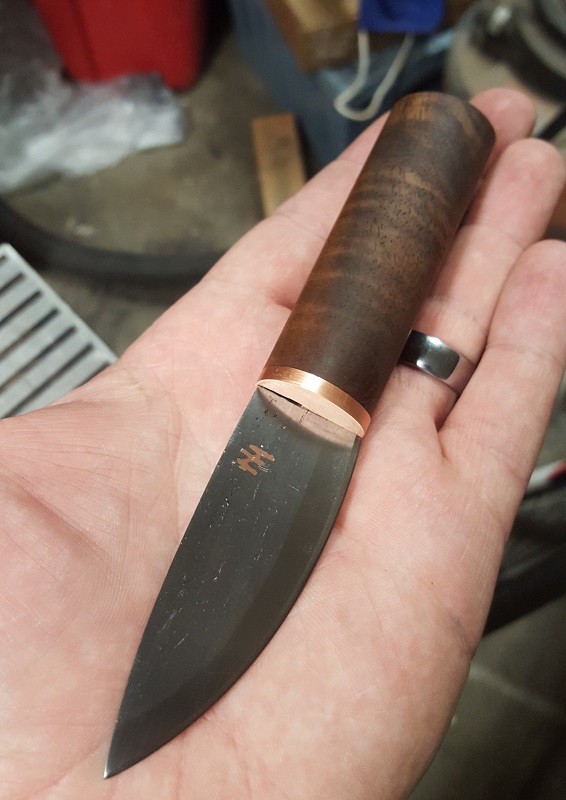 Finished! Oiled walnut handle, copper hilt-plate, and copper inlaid makers mark (the makers mark is a work in progress)

Attachment: 95.58 KB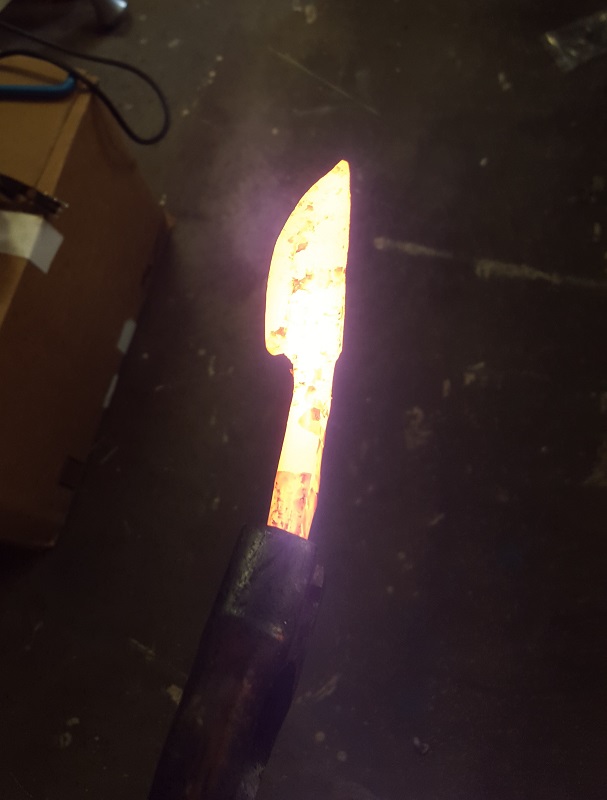 Forge the point around and forge in the bevels. Note how hot the material is. Wrought iron has to be worked way hotter than steel.

Attachment: 161.56 KB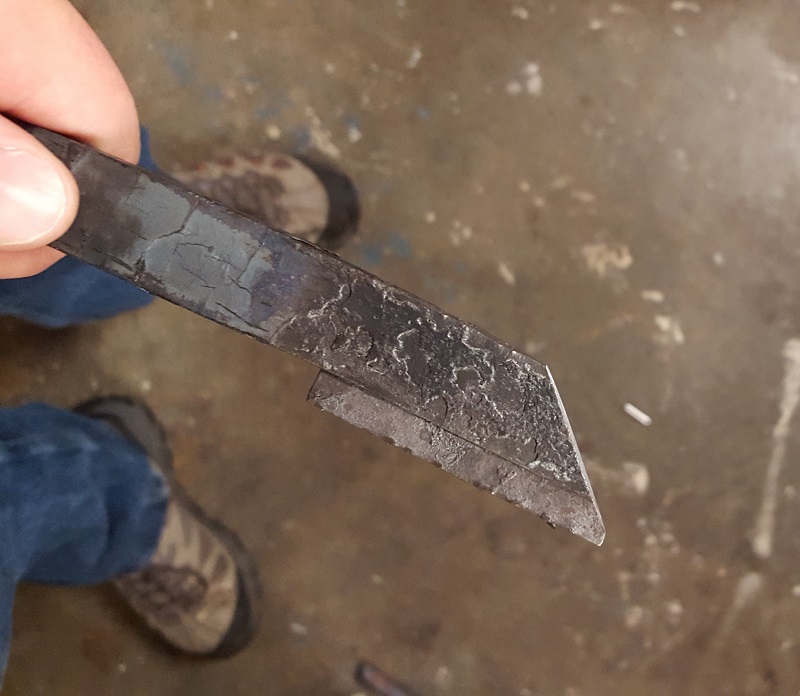 Counter cut the point.

Attachment: 161.54 KB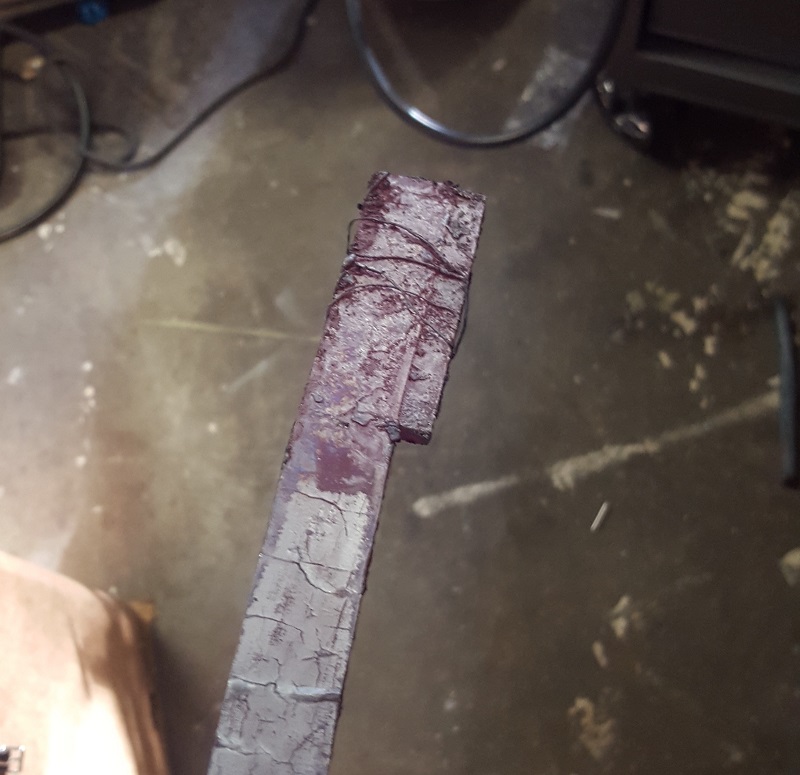 After three passes she's all welded up. Note that most of the soft wire has burned off by this point. The rest is easily removed.

Attachment: 108.38 KB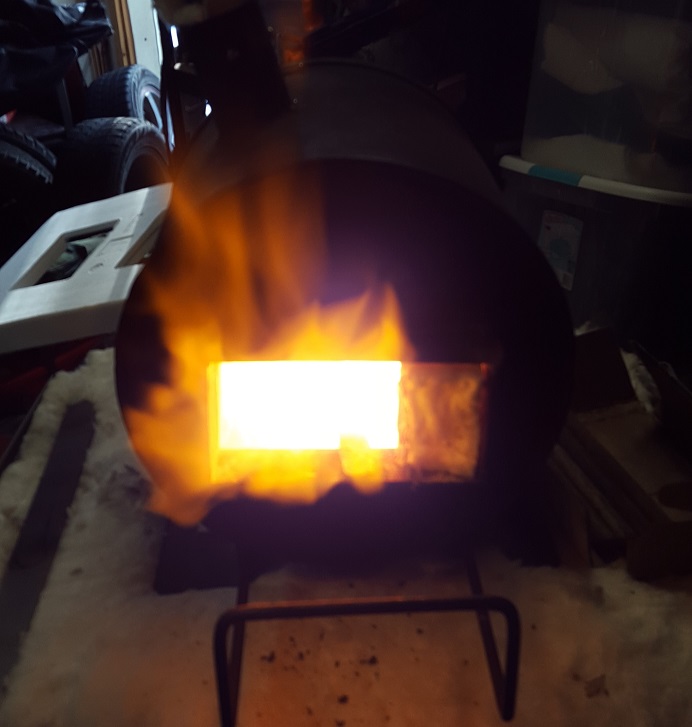 Get it hot!

Attachment: 185.12 KB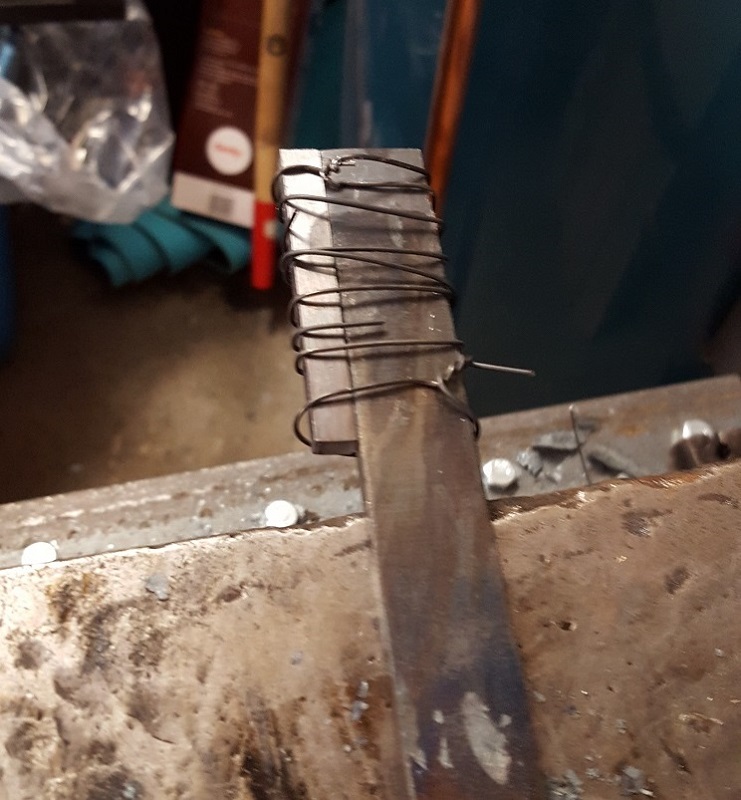 Materials pre-weld. The wrought iron is forged down to about 3/4"x1/4" while the blade steel (1075 carbon steel) is about 1/4" square and 2" long. Everthing is held together with soft steel wire.