---
For sale is a ridiculously rare Museum Replicas Mongol sword. Was in a very few of the early catalogs and then gone.
One of the most authentic reproductions of a mongol sword as opposed to the later chinese adaptations that you see now.
This is certainly a cavalry slasher with a weight forward blade, but the semi-pistol grip cinches in your hand for great control and a positive grip. Even comes with the original scabbard. 4th pic you should see the krupp running wolf. I think this is an early del tin made the blade and MRL put it to a hilt, but really I don't know. I do know that the windlass never had the wolf on their blades...they didn't use CK55 .
Some sporadic surface pitting because of an inept sharpening job. Blade integrety is solid and a real sharpening would make this a great cutter.
Weight is just under 2 pounds length is 35 1/2 with a 30" blade. $250 with $15 shipping CONUS. I like paypal
---

Attachment: 16.19 KB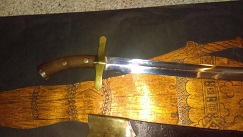 Attachment: 16.2 KB


Attachment: 34.4 KB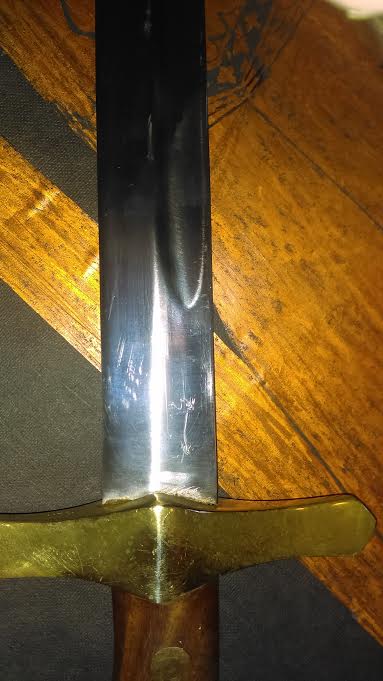 Attachment: 124.75 KB
[ Download ]