I'm please to be able to share photos of this sword that I completed a few months ago. It was under wraps until a very lucky gentleman received it from his amazing fiancee as an engagement present. She wanted an heirloom piece for their new family, and hopefully this sword measures up.
The custom etched blade is a H/T Bastard Blunt, the hilt furniture is steel, and the grips is spiral carved wire wrapped wood with a steel spacer. Pommel is threaded 3/8-16. Guard is one of Mike Jia's. Very light in the hand, and I hope it serves for many many years.
Etching both sides of a blade fuller like this was new territory for me and took two tries, but the end result was very satisfying. The text itself, "Grow Old Along With Me/The Best Is Yet To Be" was selected by the customer.
Enjoy!
Stats:
Weight: 2.6 lbs
Overall Length: 43.5"
Blade Length: 33.5"
POB: +3.5" from base of blade
I just finished 3 more swords of similar design, but with simpler grips. They are available for sale on my website:
www.jessebelsky.com/stageswords
---

Attachment: 71.69 KB


Attachment: 63.83 KB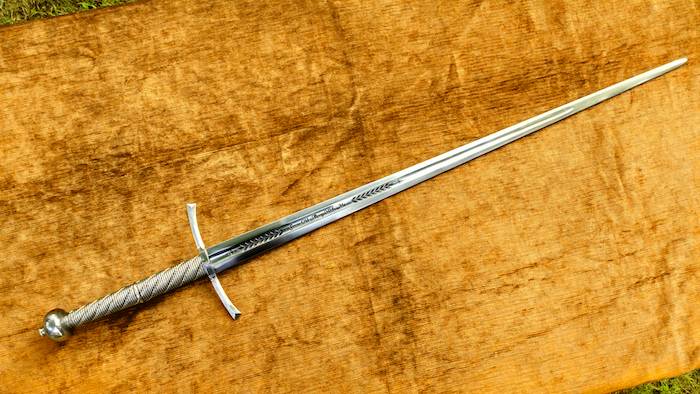 Attachment: 73.01 KB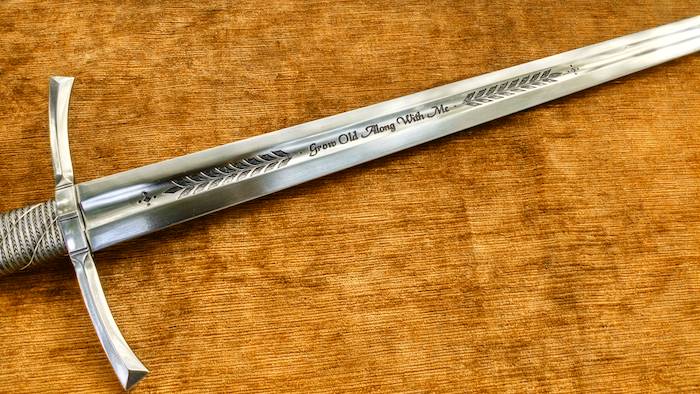 Attachment: 62.46 KB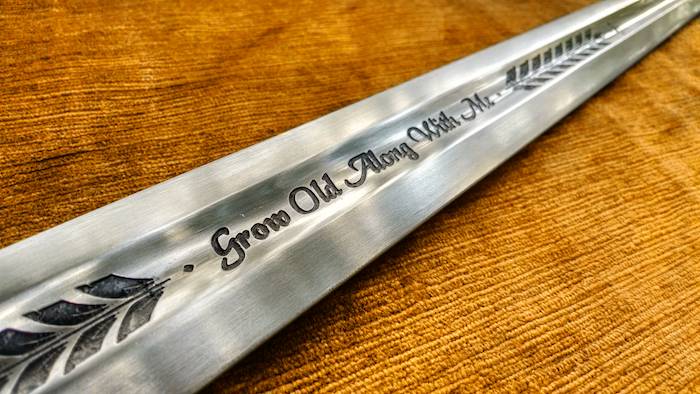 Attachment: 77.27 KB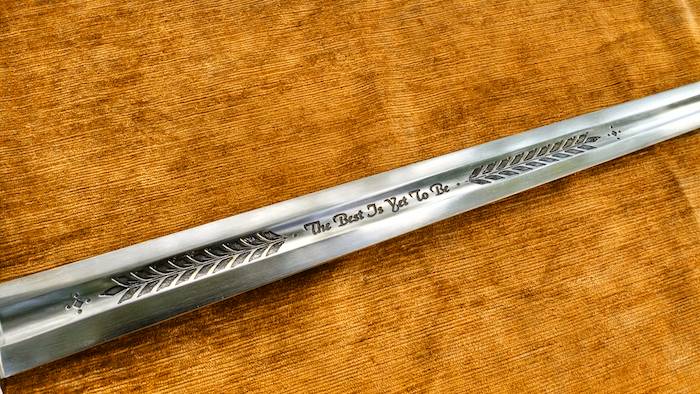 Attachment: 70.39 KB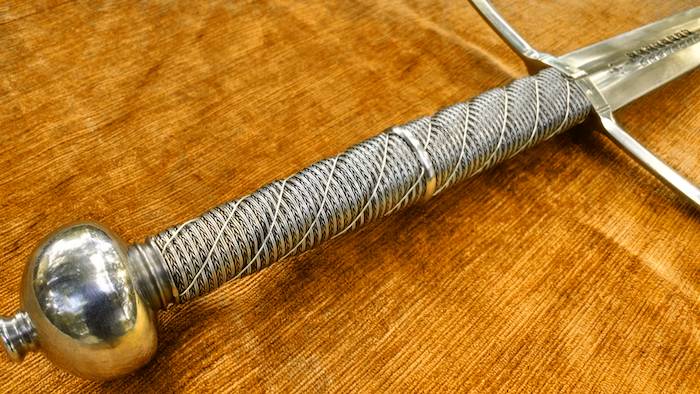 Attachment: 75.45 KB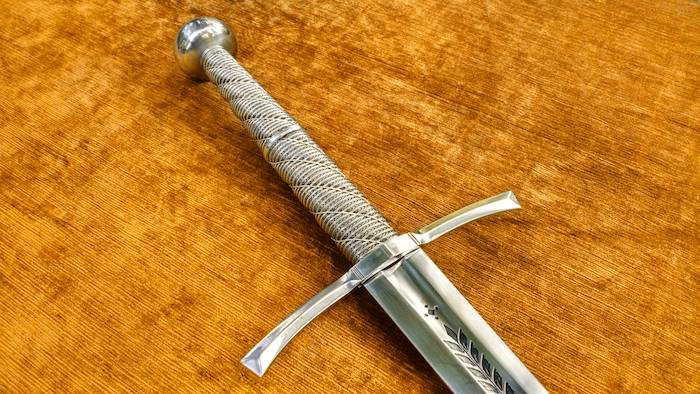 Attachment: 60.7 KB