---
I purchased this sword with the peened assembly and its just been sitting in the corner for the last few months. I recently decided to engage on a pair of custom sword commissions, so I need to reallocate resources. Its a nice sword, scabbard and suspension combination. Its in like new condition and it needs a new home. Antiqued brown finish.
Link to the sword on the VA site:
http://www.valiant-armoury.com/index.php?rout...duct_id=73
Stats from the VA site:
Sword - Flared Shoulder Type XII
Sword Pommel - Type J
Sword Guard - Type 5
Overall Sword Length: 38 5/8th"
Sword Blade Length: 31 13/16th"
Sword Handle Length: 4 1/2"
Sword Blade Material: Hand Forged 1060 High Carbon Spring Steel
Sword Blade Width at Guard: 2"
Sword Weight 3 lbs. 2 oz.
Sword, Scabbard & Belt Weight 4 lbs 5 oz.
Sword
Center of Gravity
5" From Guard
Sword
Center of Percussion
18 1/2" From Guard
Buying it today from VA is going to run $556 plus shipping (for me that was $25) and you get to wait for the sword to be ready (figure a ballpark cost of $581).
For $501 I'll send this one to you immediately and I will cover the cost of shipping in the US.
---

Attachment: 291 KB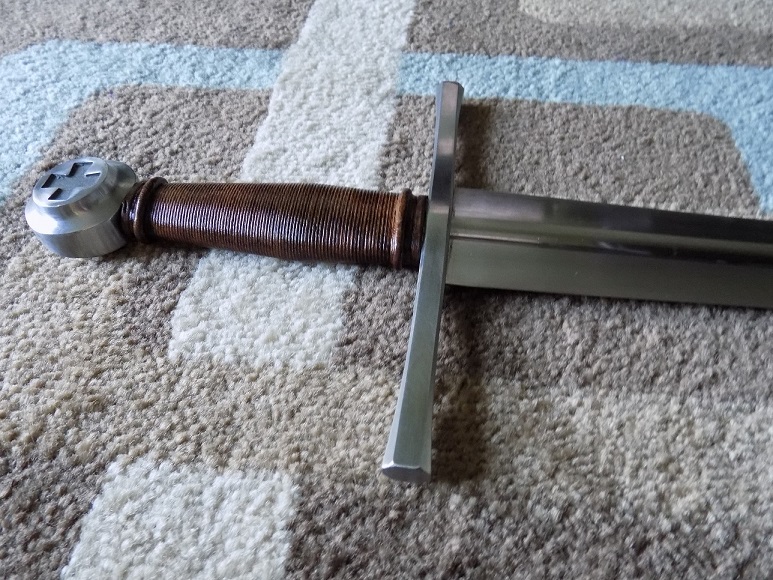 A photo

Attachment: 436.05 KB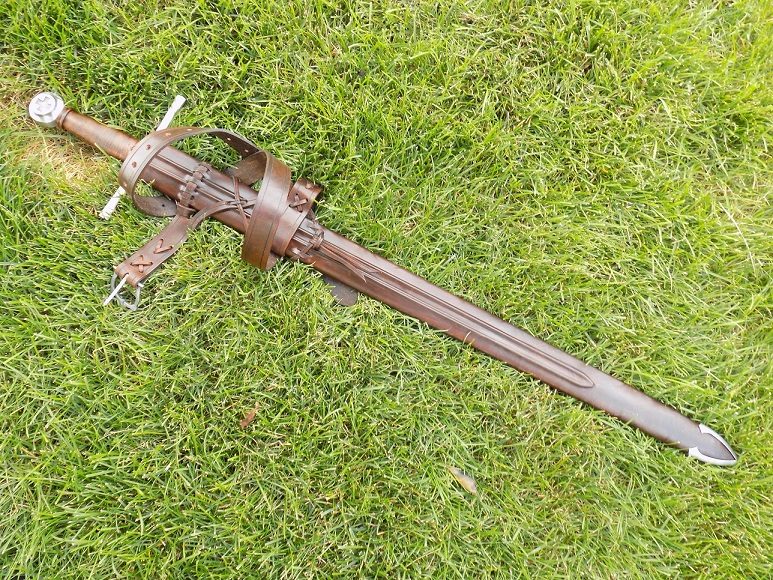 Another photo

Attachment: 422.41 KB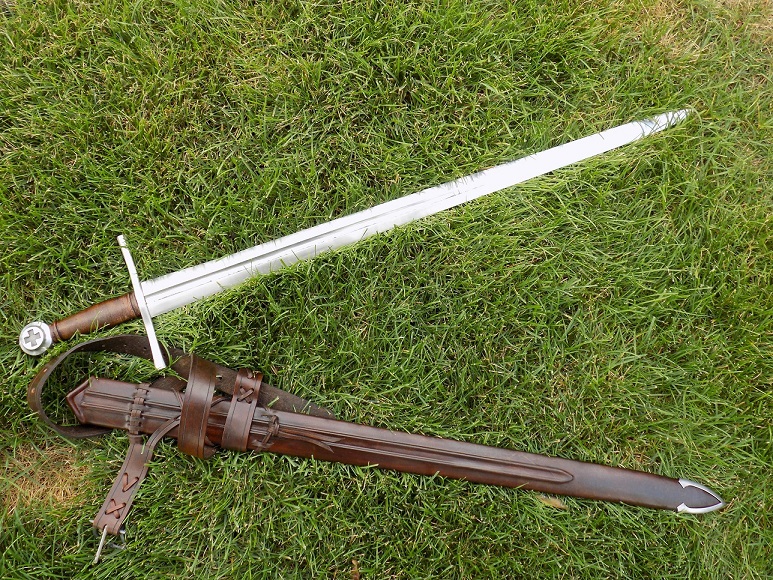 Another, another photo

Attachment: 386.93 KB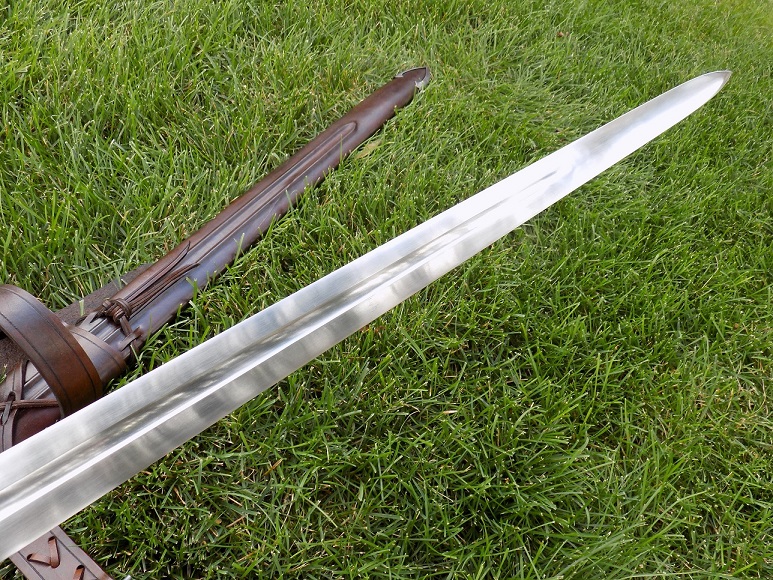 Another, another, another photo

Attachment: 365.57 KB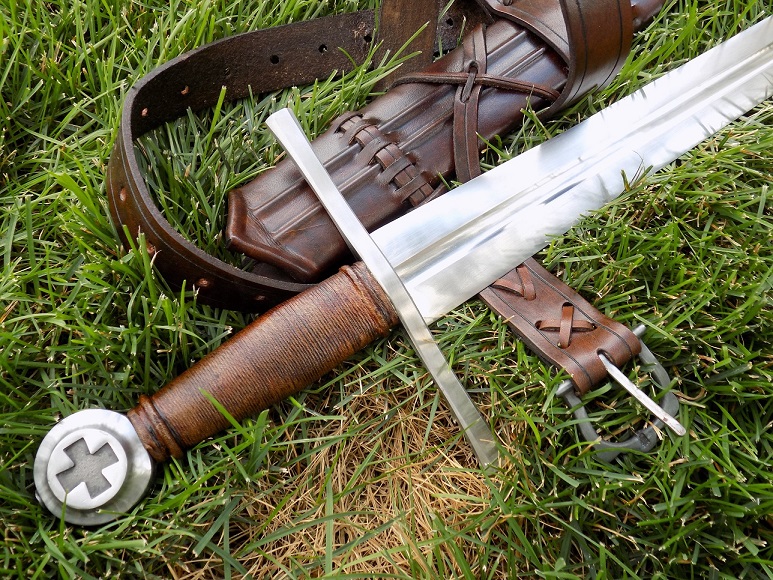 5th photo