This is an Iklwa, the legendary Zulu stabbing spear. Curiously, I always thought this was an Assegai, but in fact that is a throwing spear.
The head is made from spring steel and is 15"/37cm long and is 3/8"/10mm thick at the spine and is shaving sharp. The ferrule is copper with twisted brass and copper wires and brass spacers. The blade has my mark inlaid in copper. The shaft is 28"/70cm long and is made from box wood and swells slightly toward the hilt.
The shaft will ultimately have silver wire laid into it at a later date.
There seems to be no set pattern for these spears, but in essence they have large flat heads of a simple form, a short shaft and a decorative and structural 'ferrule'. Often the shaft swells near the butt. Some times they were formed with a socket, but more usually they were tanged and so the ferrule becomes a structural necessity. I have not wielded this, but clearly they would be a fearsome melee weapon and just as clearly would work excellently with a
shield
.
Going a bit from Wikipedia here as this is a long way from my specialisation, but not only had I assumed this weapon was the assegai, but also I had assumed it went back into the mists of time, but in fact it was developed by Shaka Zulu as part of a series of military reforms under his rule, so really a very recent development.
The shafts were usually made from wood from the 'assegai' tree, a type of dogwood that is particularly dense, so boxwood was used, also a very dense and tough timber.
Any comments or questions are very welcome.
Tod
---

Attachment: 75.48 KB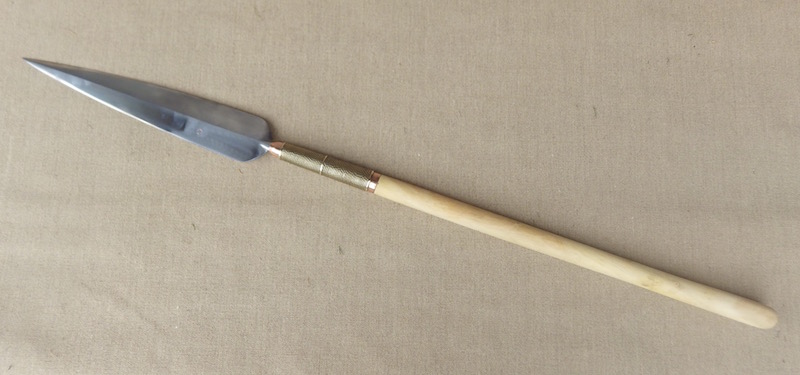 Attachment: 136.62 KB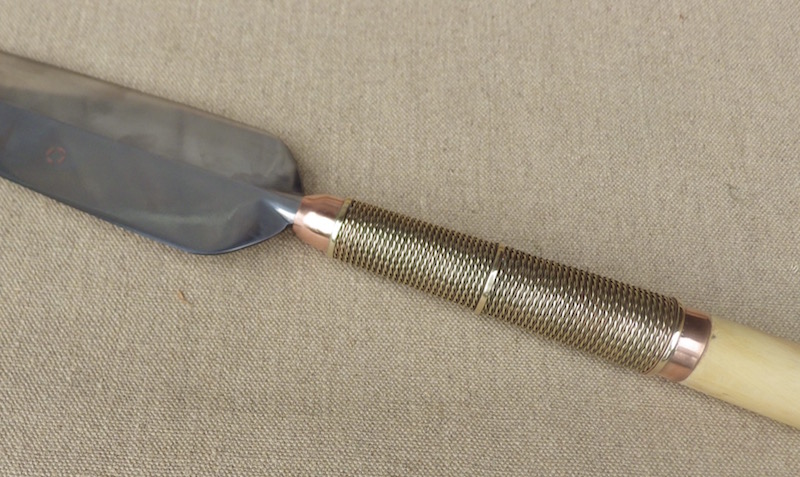 Attachment: 73.2 KB