Dear friends,
I am trying to come up with a catalog entry of about 1000 words about a shattered pistol deposited in a church in Naples during the 20th century, but I know nothing about votive firearms. Among other things, I would like to know whether this object was a serviceable gun at one time, or if it was deliberately created in an old-fashioned style specifically to serve as a toy or a votive object. It appears to have been violently broken, but how did it get that way?
There is a short catalog entry about it, but I am not good enough at reading German to understand it. Can anyone share their experience on what this object is, who might have made it, and what it's for? What kind of sources might tell me about this specific category of object?
Name: Votive Pistol (Shattered)
Collection: Museum Kloster Asbach
Accession Number: Kr. D 88
Date: 20th century
Medium: Iron, wood
Place Created/Found: Madonna dell'Arco of Naples, Italy
Bibliography: Gockerell, Nina. Glaube und Bild: Sammlung Rudolf Kriss. München: Bayerisches Nationalmuseum 2009, p 191.
---

Attachment: 322.56 KB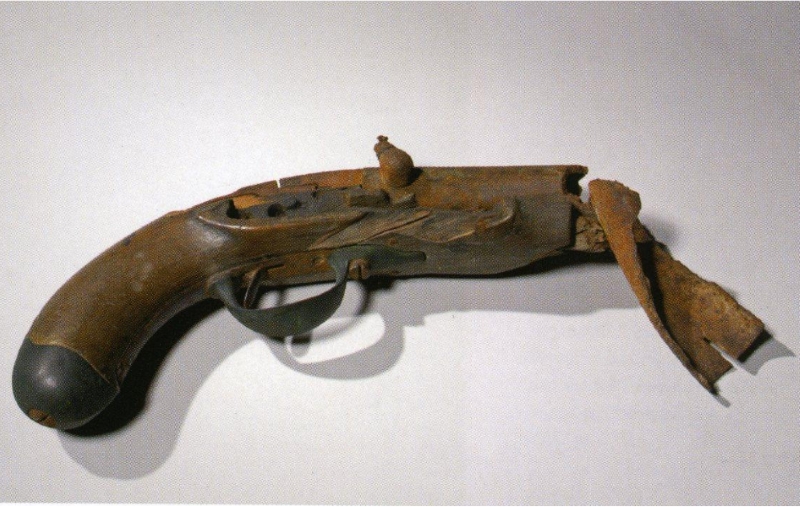 The only Photograph Available at this time.

Attachment: 222.33 KB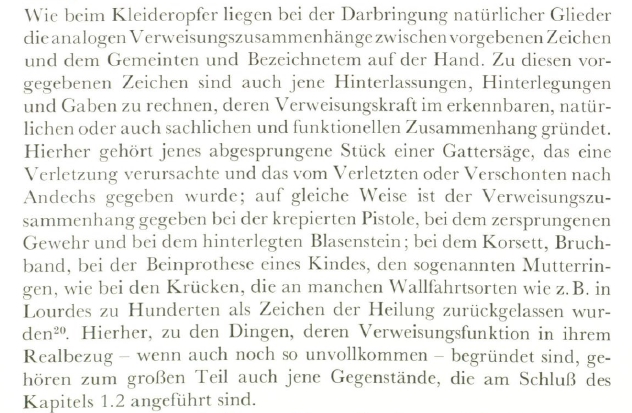 An excerpt from the catalog, referring to the pistol.