Hello,
I have finished re-tailored mail haubergeon for sale.
Rings - 8mm flat rings with dome rivets,mixed with solid rings.
Chest - 140cm approx.(fully stretched).
Lenght - 82cm approx.
Sleeve lenght - 30cm.
Improvements after the re-tailoring:
- Neck opening was corrected;
- Small 6in1 collar added;
- Back of the shirt was extended in order to interact much better with the sleeves;
- Tapered sleeves;
- Re-shaped waist;
- Re-shaped skirt;
Price - 570EU shipped.
Regards,
Viktor
---

Attachment: 194.02 KB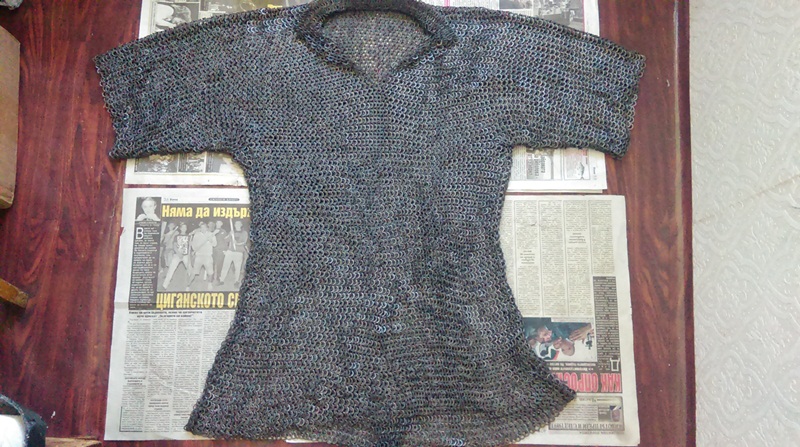 Attachment: 267.96 KB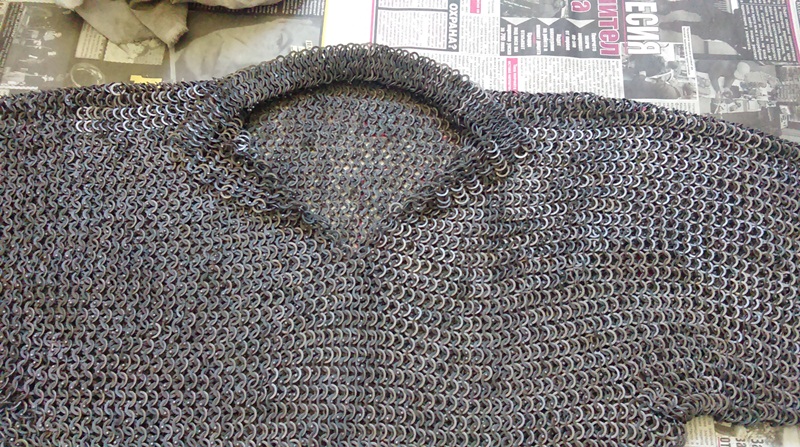 Attachment: 219.38 KB