---
Up for sale is a Windlass Steelcrafts Cruciform sword. This is a discontinued model, and I'm unsure of the exact age.
Stats:
Length: 38.5 inches
Blade: 32 inches
Grip: 4 inches
Weight: ~2 lbs
The sword is in great condition. Everything on it is very tight in use, and there is only a rattle when you give the guard a good shake. The pommel and grip are very solid.
The blade is completely free of any rust or tarnish, and still has the factory polish. It is unsharpened, but has a very thin edge.
The only bit of tarnish is on the pommel from handling.
The sword has never been used for any cutting; only some dry handling. Overall it feels very nice and responsive in the hand.
The scabbard is in great condition as well. It has no cracks in the leather, the fittings are tight and the sword fits in well, and stays in when turned upside down.
My asking price is $160 USD. The buyer will pay for shipping as well.
Thanks for looking,
-Sam
---

Attachment: 183.38 KB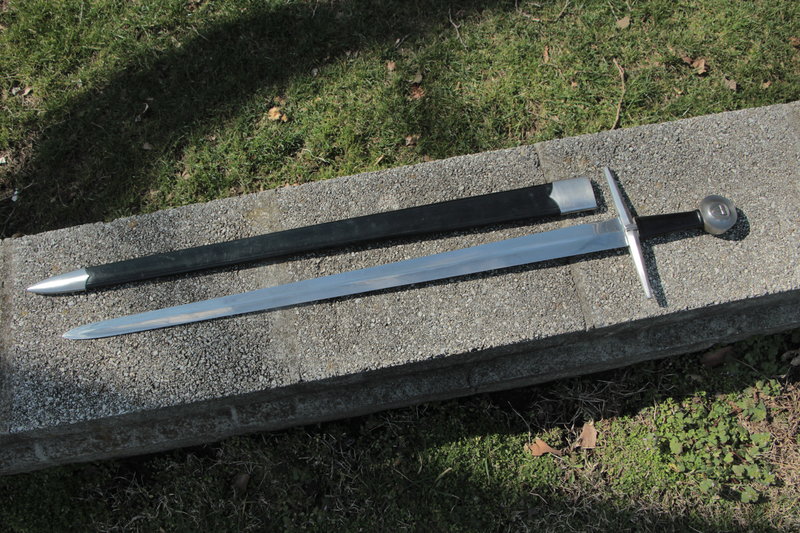 Attachment: 181.35 KB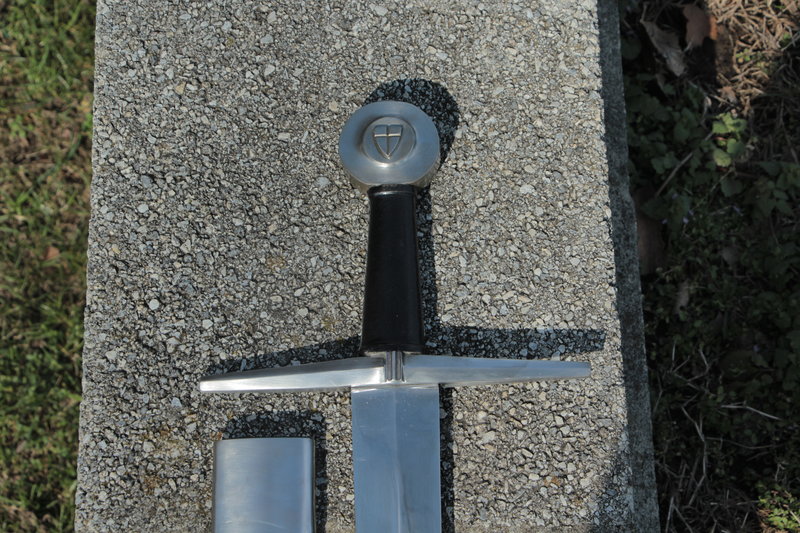 Attachment: 160 KB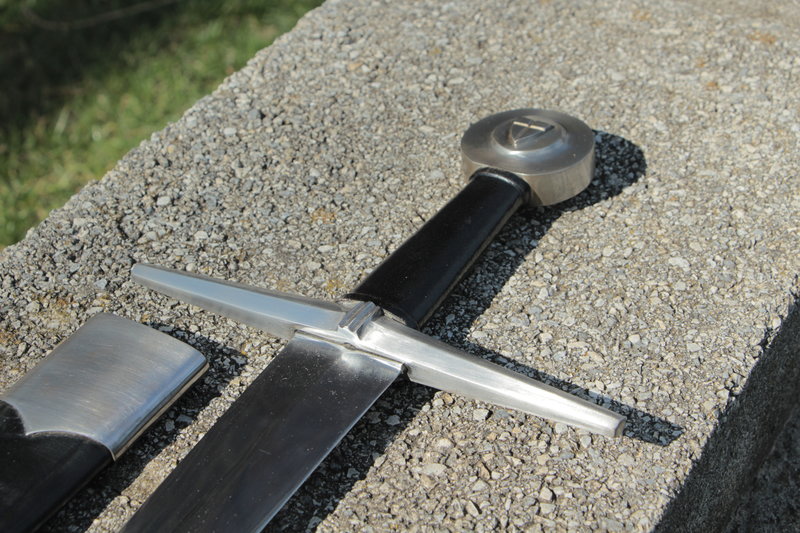 Attachment: 201.96 KB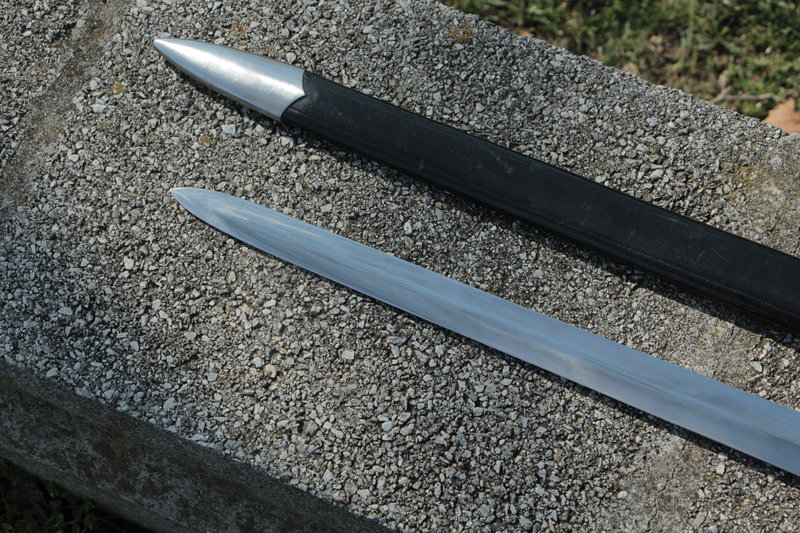 Attachment: 198.63 KB