Hi all,
This would better belong in the classifieds but I'm not allowed to post there. So: I have some bare blades from old projects to sell. NOT my own blades! All of these can have some mild oxidation, nicks and scratches. They are all functionally sound though and can be cleaned up. The ones with more "marks" I will detail below.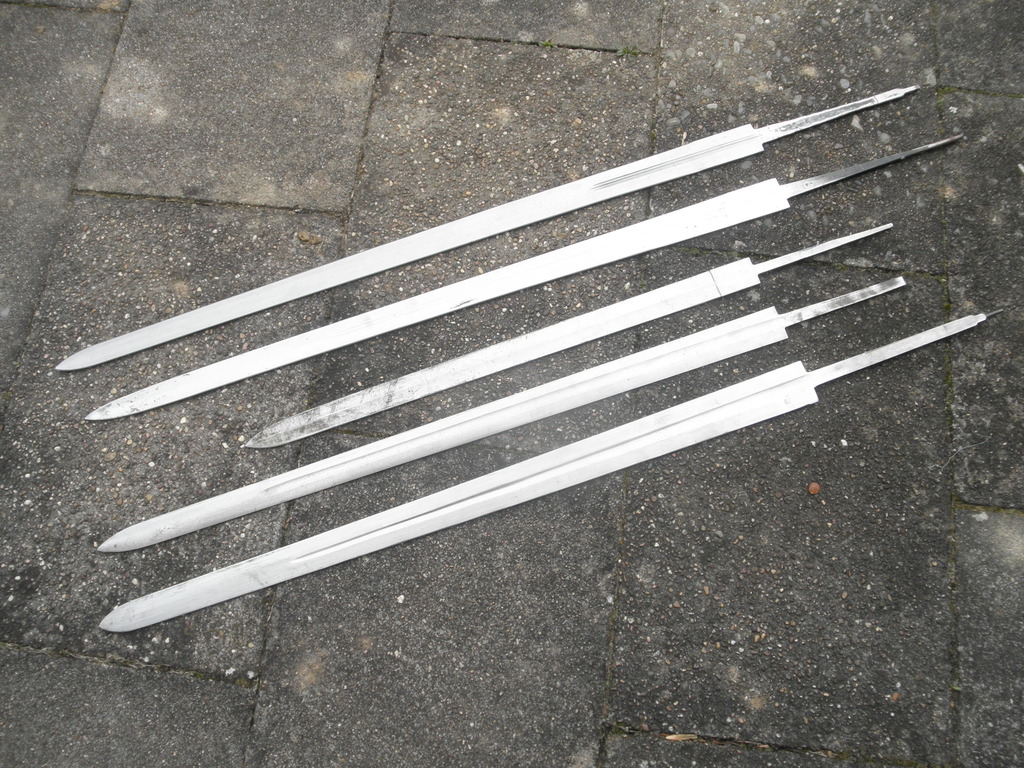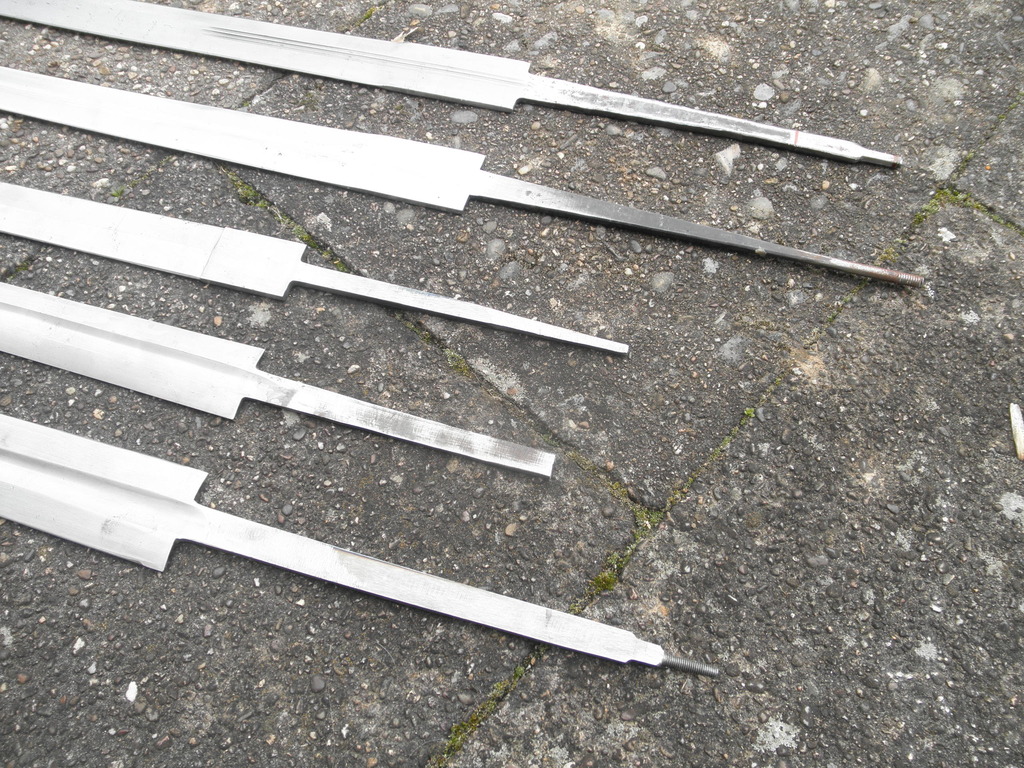 Top to bottom:
1) Del Tin DT2160: Pretty much flawless condition. 150 Euros
2) A Windlass, I forgot which model. Probably discountinued by now. I practiced sharpening on this one so the finish shows belt marks across the blade. It also has some small nicks in the edge (can be filed out easily enough) 40 Euros
3) Old Hanwei single hander.
Agincourt
? Stiff and quite thick hollow ground little blade. 50 Euros
4) VA Kriegsschwert. I had to cut off the pommel to get it apart because the nut was epoxied on. Otherwise excellent blade, edge rolled in one spot (already pretty much fixed), some small nicks in the base. 130 Euros
5) H/T GSoW. Came badly sharpened, I blunted the edge to use it for practice. I'll give it a rough (!) edge again for free if you want to. 80 Euros.
Shipping is extra of course. If you have any specific questions to one of the blades, let me know. If you want to make an offer, feel free to do so. Worst I can say is no. Not looking to make much money here, just enough to buy some new belts and stuff ;)
I am happy to ship anywhere but keep in mind that I'm in Germany. Shipping overseas might not be worth it (unless you get several blades).
Cheers and thanks for looking!