---
For sale is and older model Windlass Steelcrafts Viking Sword. I don't know the original model name, and can't seem to find it anywhere.
The asking price is $120 USD or best offer. Buyer will also pay for shipping.
This sword has solid brass guard and pommel and a leather wrapped grip. The blade is un-sharpened, but has a pretty thin edge which could be sharpened should the buyer want to.
Length: 37.5 inches
Blade: 30 inches
Grip Length: 4.75 inches
Weight: ~ 2.5 pounds
This sword is in pretty good condition. The biggest issue is the odd rattle that occurs when hitting anything with it. Everything on the hilt is very tight, but there is a rattle. And the sword has a light overall tarnish, on both the blade and hilt. There is also a section of the handle where the twine on the leather is missing.
I think this sword would be good for someone looking to polish and sharpen a sword.
PM me if interested. Thanks,
-Sam
---

Attachment: 194.56 KB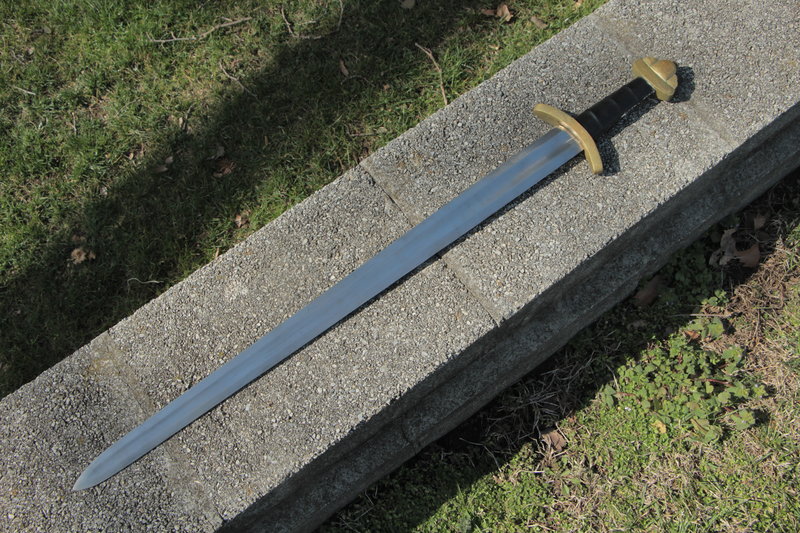 Attachment: 191.83 KB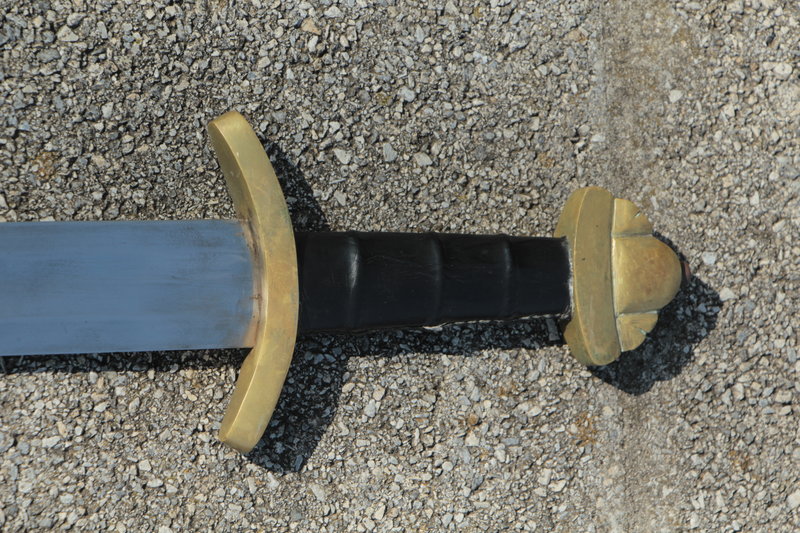 Attachment: 159.08 KB


Attachment: 197.46 KB