---
Up for sale is a Del Tin 10th Century Viking sword. I bought the sword as a project, but never got around to doing anything with it and it just sat on my wall.
Asking price is $350 USD. Buyer pays shipping as well.
Overall the sword is in great used condition. It is very solid with no rattle. There are no nicks or chips in the blade. There are, however, some rust spots and scratches on the blade. The grip also has some discoloration in the leather. Neither of these issues effect the function of the sword.
The sword is un-sharpened. Never used for cutting or combat of any kind.
PM me if interested. Thanks,
-Sam
---

Attachment: 192.21 KB


Attachment: 197.86 KB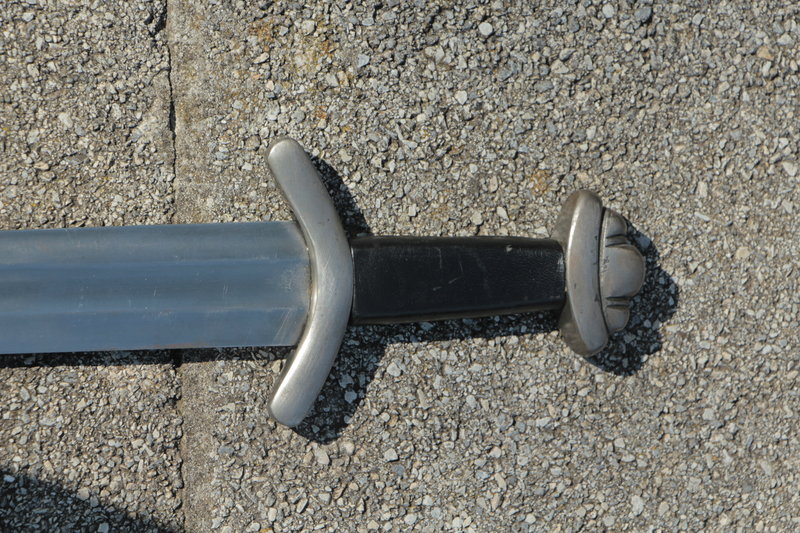 Attachment: 200.88 KB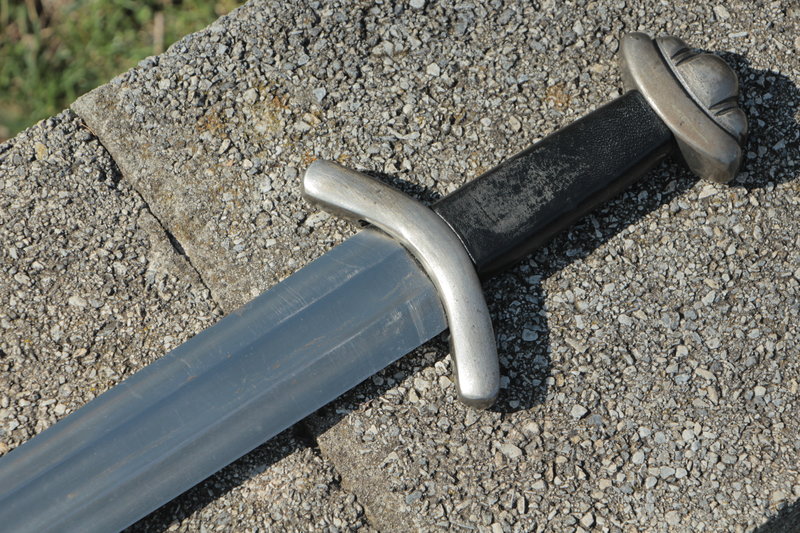 Attachment: 218.44 KB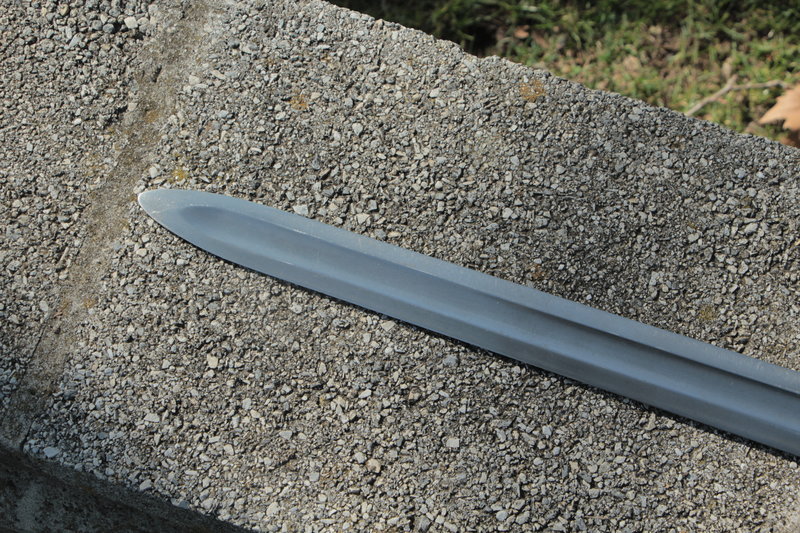 Attachment: 113.57 KB