A little over a year ago I made an acquaintance with a new smith, Emiliano Carrillo, by name. I was impressed by some unusual work he had done and approached him with a commission in mind.
I wanted a "destroyed" sword. This commission represents no specific sword. Due to space requirements, I had it made in rather a tight coil. But there are some examples on the internet. Had I more room, I would have gone for more of an "S" shape. The pommel and guard, were just based on one I liked.
He delivered exactly what we planned and I couldn't be more pleased. The pattern welded blade shows a lot of talent, displaying a remarkable pattern.
Although, only working part time while in university, I think that he is displaying a real talent and I expect to see much from him in the future. By the way, I paid for the commission and am under no obligation for my comments.
Robert
---

Attachment: 86.92 KB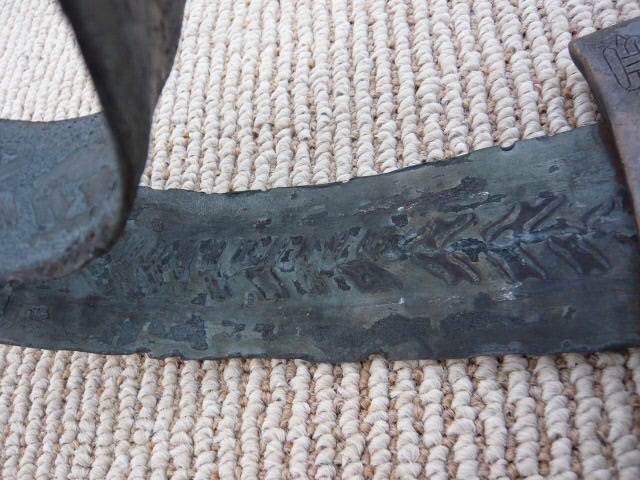 Attachment: 86.14 KB