A simple
seax
in san mai... sides are wrought iron, core is 1084, handle is rock maple, sheath fittings are bronze. 6 1/2 inch blade, 12 3/4 inch overall length. Very light and fast in the hand.....
The wrought iron is particularly gnarly. I decided on this one to etch my mark on the spine instead of the sides of the blade, makes it a bit less conspicuous. I also decided to not darken the wood this time. I like how this one turned out.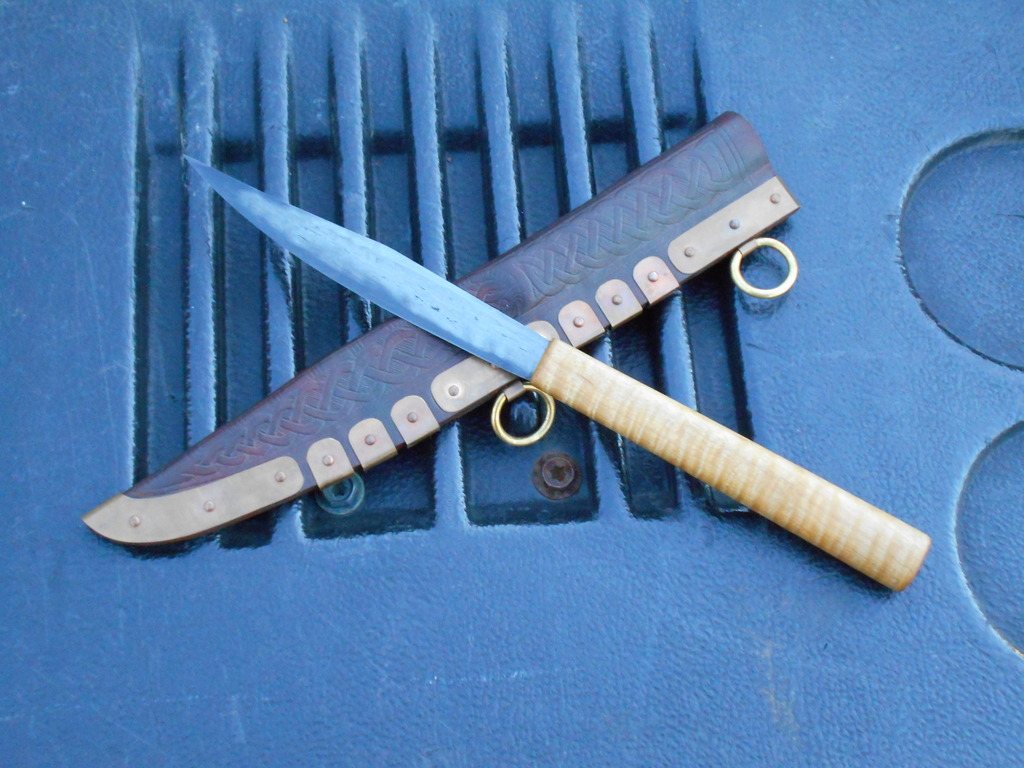 I'm asking $205 for this one, price includes shipping within the USA.