***as Mr. Kew points out below, this sword is clearly very much inspired by Peter Johnsson's "German 15th Century Long Sword", so I amend my accreditation of it's good looks...clearly I've gone to school off Peter's work***
I just finished up this bastard sword. It's pretty nice looking, and much of the credit for that goes to Mike Jia of Printed Armoury, who designed the hilt fittings.
They are cast in stainless steel and took a bit of cleanup and fitting to get looking their best. They are, however, very nicely designed. I believe Mike's process is 3D-model to 3D print to moulding to casting.
These were prototypes, but I understand he will have similar fittings for sale soon.
This set of his "Zurich" hilt fittings are mounted on a Tinker/Hanwei blunt bastard blade. The grip is hardwood wrapped in leather with a half wire wrap. The hilt secures with a 6mm allen nut.
Some stats:
Weight is 2.3 lbs
Blade is 33.5"
Sword is 43" OA
POB is +6"
Tip is currently squarish for HEMA, but it can easily be made pointy looking for stage work. The blunt blade could also be replaced with a H/T Sharp.
For more pictures, or if you're interested in purchasing:
www.jessebelsky.com/stageswords
---

Attachment: 203.99 KB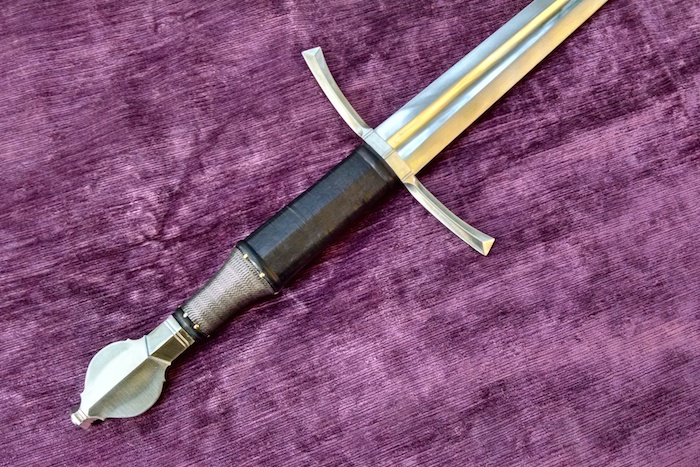 Attachment: 177.45 KB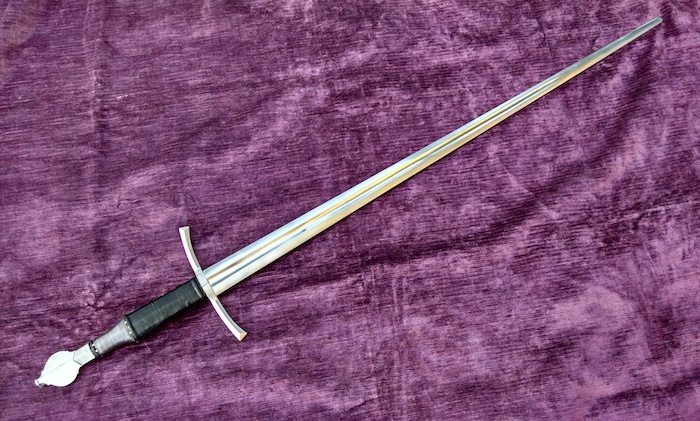 Attachment: 206.66 KB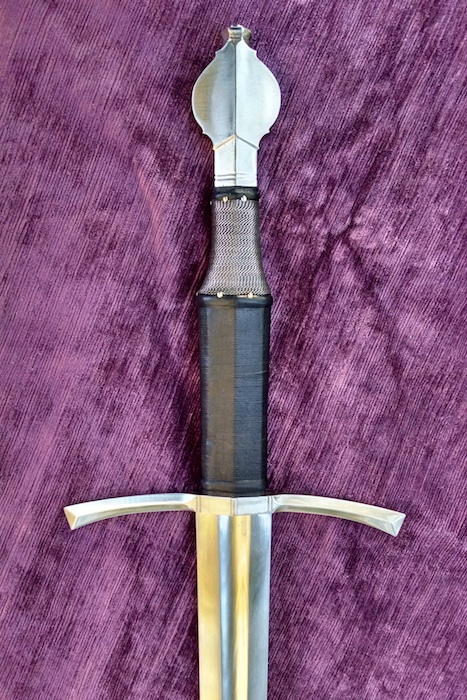 Attachment: 167.34 KB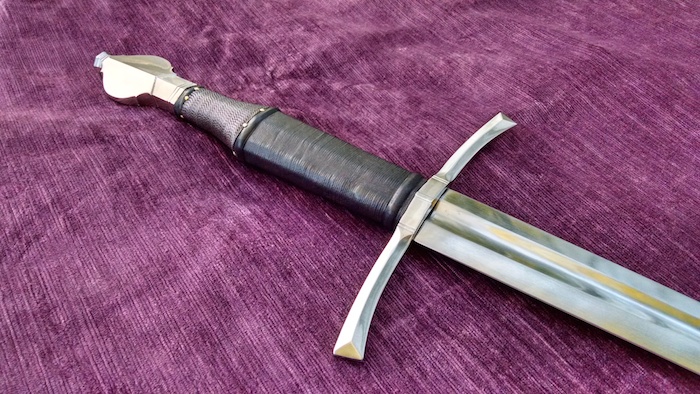 Attachment: 186.37 KB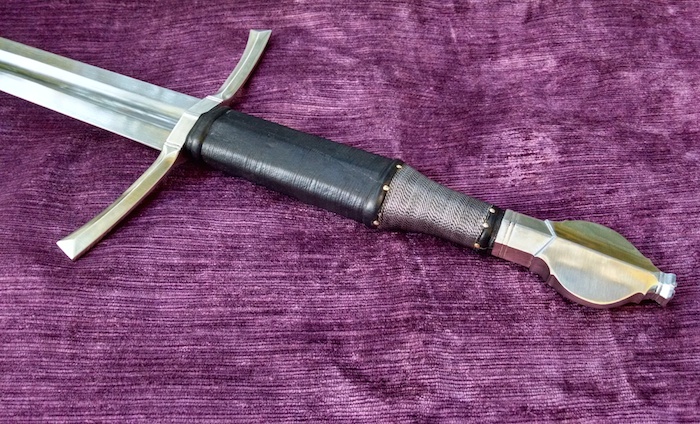 Attachment: 171.4 KB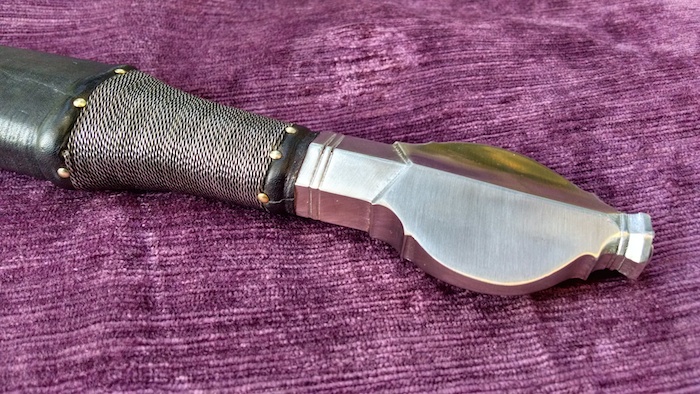 Attachment: 136.18 KB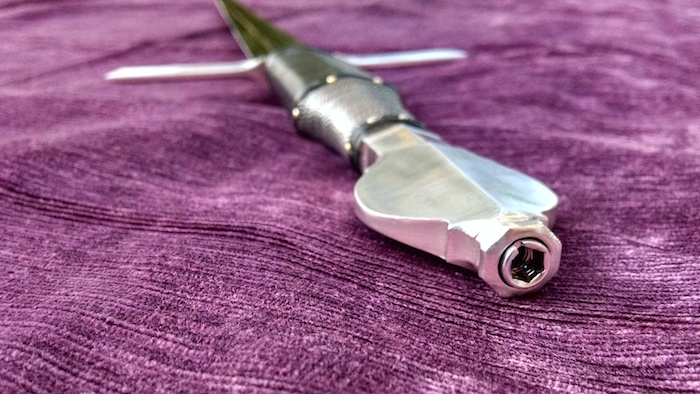 Attachment: 181.05 KB