---
Pavel Shinogi-Zukuri Katana
Overall Length: 40 inches
Nagasa: 28.25 inches/29.25 inches with habaki
Sori: 0.8-0.9 inches
POB: 6.75" from tsuba
Nakago Length: 8.5 inches from munemachi
Weight without saya: 2lbs 12 oz
Mottokassane: 7mm
Sakikassane: 6mm
Mottohaba: 35mm
Sakihaba: 28mm
Hamon: Saka-choji
Extended Chu-kissaki
Polish: Traditional Sashikomi
Custom fitted copper habaki with decorative file marks/patterns
Copper Seppa
Oroshigane katchushi folded steel tsuba with Japanese doll theme
Tsuka Length: 10 inches
Koshirae: Tensho style (Copper fuchi/buffalo horn kashira)
Fuchi: Copper with decorative groove
Black lacquered Samegawa
Green tsunami ito in Kata-hineri maki
Black/gold japanese ken menuki
Single pin mekugi
Black textured saya
Buffalo horn koiguchi/kurikata/kojiri
Green Cotton Sageo
The Good:
Well the blade quality is outstanding and the fittings materials and craftsmanship were good. The blade is polished in traditional sashikomi polish by Martin Hornak. Excellent crisp shinogi line and yokote/ko-shinogi. The hamon Pavel made is very good and looks pretty awesome.
The tsuka is well carved and fit with a Rikko (hourglass) shape and it fits perfectly in my hands. The tsukamaki is well done, fairly even and tight with clean end knots. The samegawa full wrap has a hidden seam and he used two pieces but you can hardly tell because the seam line is mated so well. The emperor's node is hidden by the knot but not a huge deal for me.
The habaki, seppa, and fuchi are all made of copper and have patina and are a gorgeous subdued orange-ish color. Habaki is perfectly fit and very nicely decorated. Seppa are also slightly cut to form to the kozuka-ana of the tsuba and are slightly different sizes to match the saya side and fuchi side. They have smooth rims and are beveled which looks very nice. The tsuba is Pavel's own oroshigane smelted steel and he made it into a katchushi pattern from an antique that I asked him to replicate. The tsuba is about 2mm thick and rings beautifully. Here is the link to the original:
www.shibuiswords.com/haynesTsu11.htm
I think Pavel stems from a very traditional Japanese mindset so his style dictates swords that will get the job done in 1 strike.
Overall, great for the money and extremely high quality blades. $1,100 plus shipping (PayPal only) CONUS only...I'll eat PayPal fees.
---

Attachment: 123.65 KB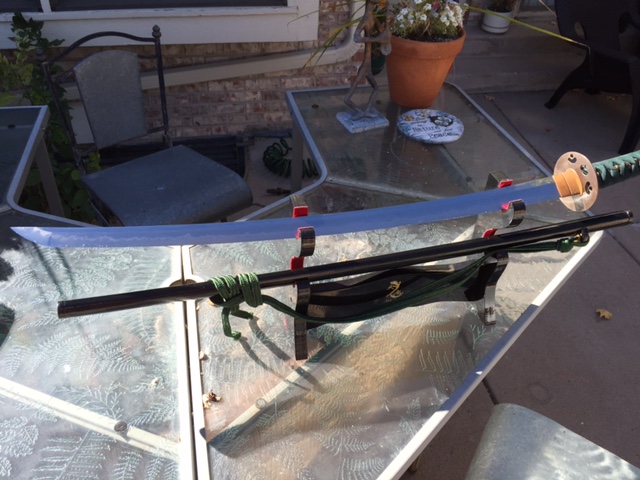 Attachment: 102.57 KB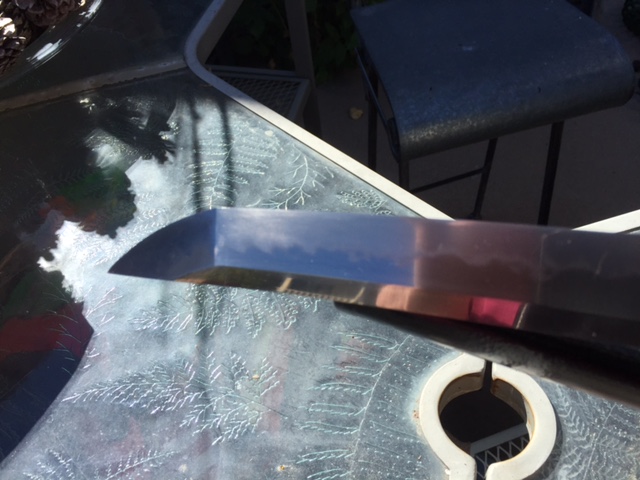 Attachment: 107.91 KB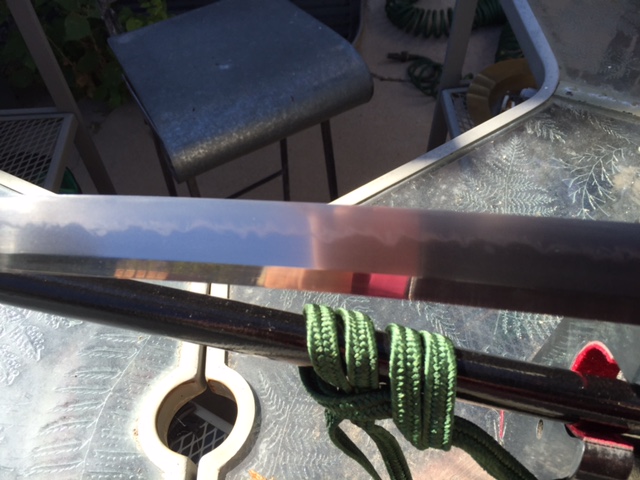 Attachment: 66.49 KB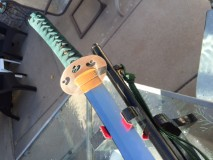 Attachment: 90.86 KB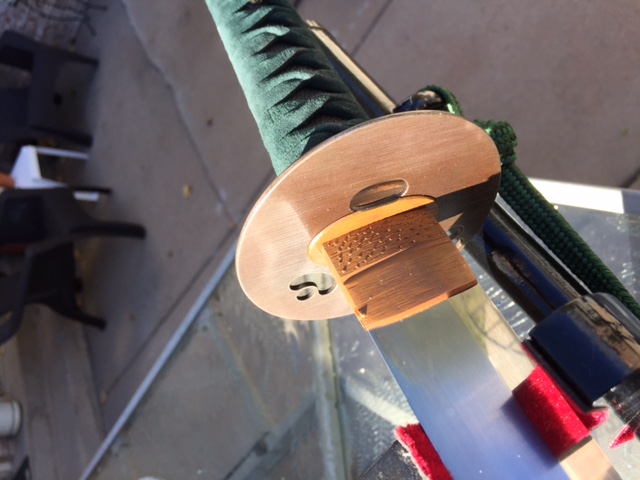 Attachment: 74.63 KB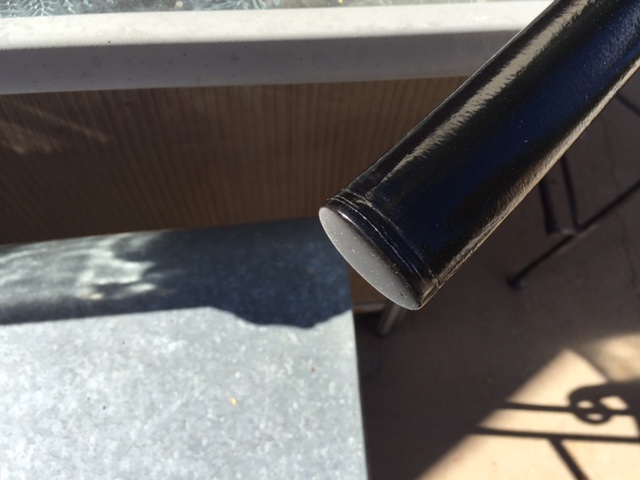 Attachment: 99.24 KB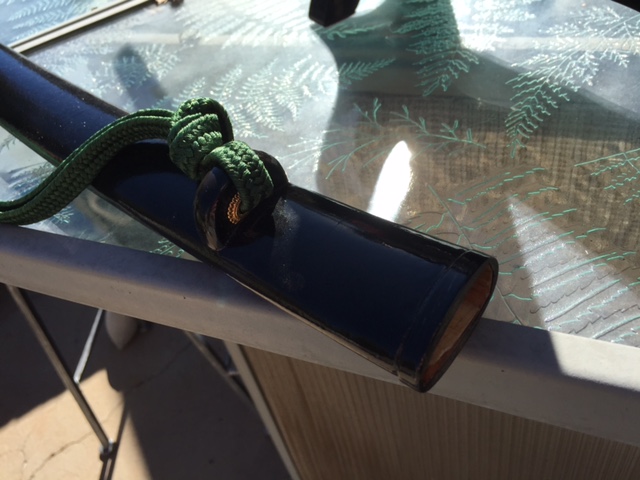 Attachment: 101.58 KB