Hi All,
This is a 780lb early 15thC war bow.
The bow is of fairly standard form and so the stock is ash, the string is waxed linen, the trigger is sprung and the nut is steel. The bow is clamped in place with bow irons and the fore stock is pinned through.
The bow shoots 15" ash bolts with maple vanes and fitted with Hector Cole bodkins. The shaft is 1/2" and tapered down to fit between the fingers of the nut. The vanes are set into curved grooves cut into the shaft, so that they create a wing section and cause the bolt to rotate.
Unusually for me the windlass is not the 6 wheel type, but has only 2 wheels as per the customer request and this really dates it to the earlier part of the 15thC.
What is evident is that it takes a great deal more work to span this bow because of the reduced ratio of the double wheels compared to the 6. That all said, this bow shoots very nicely indeed.
I hope you like it.
Tod
---

Attachment: 192.97 KB


Attachment: 137.63 KB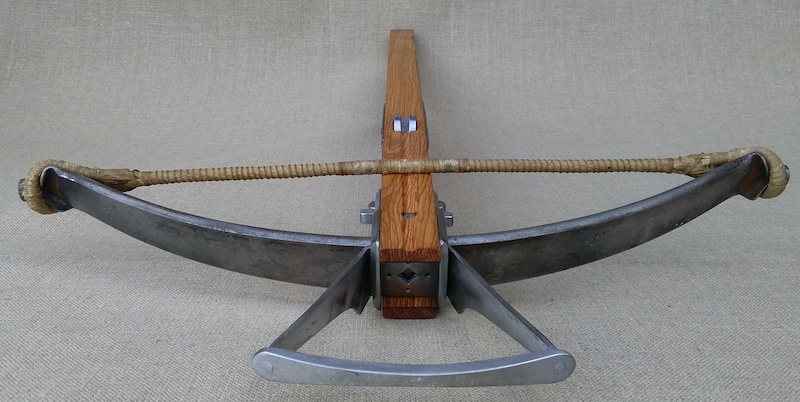 Attachment: 163.21 KB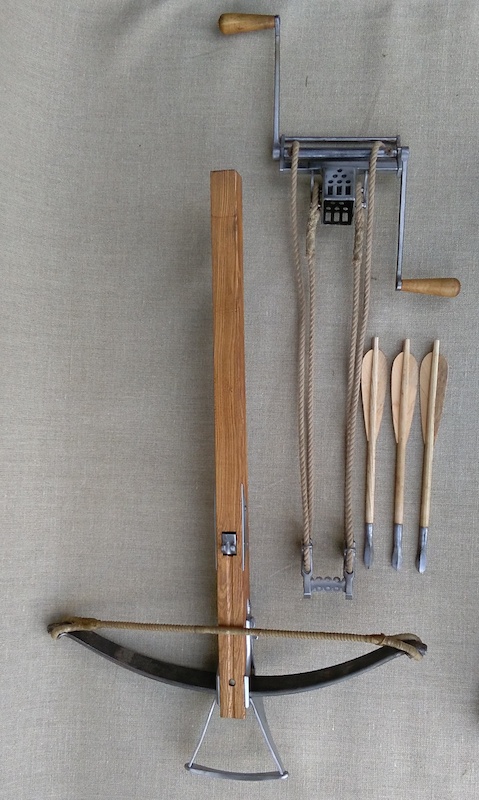 Attachment: 217.98 KB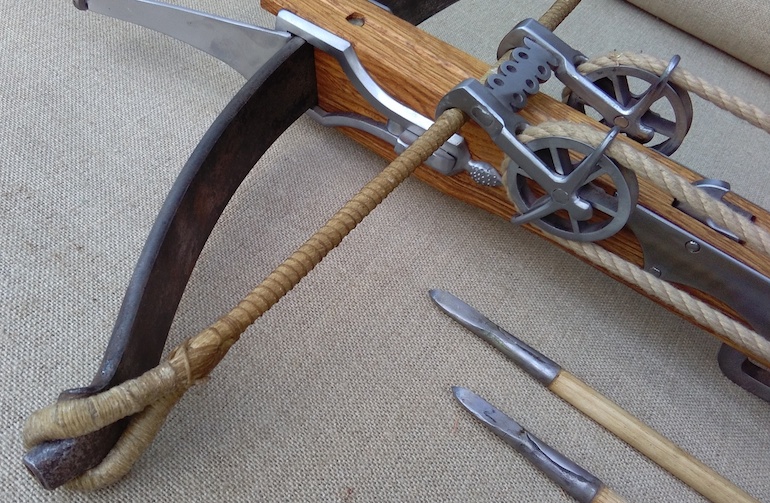 Attachment: 161.09 KB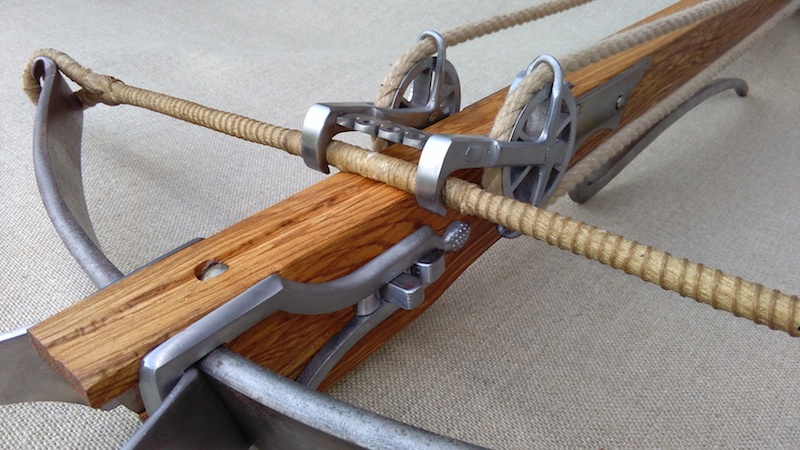 Attachment: 147.21 KB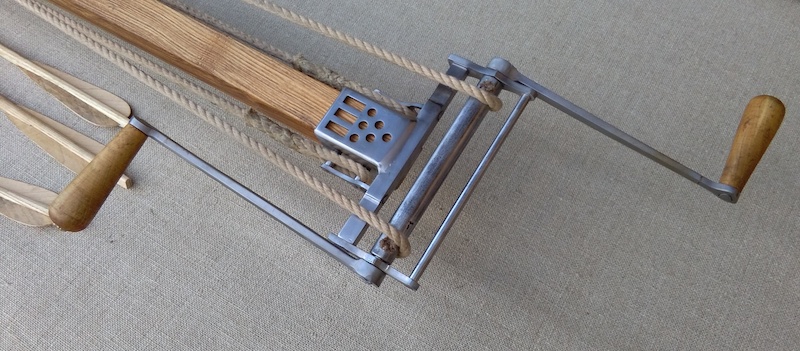 Attachment: 154.01 KB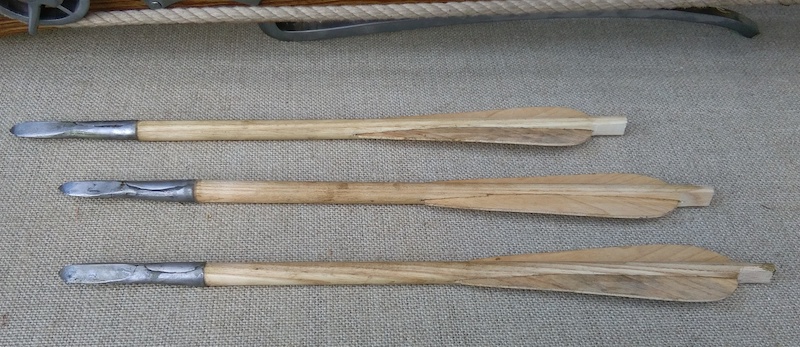 Attachment: 212.13 KB