---
Up for sale is a long discontinued Del Tin dagger from the early MRL days of the mid 1980s
Condition is excellent and everything is just right about it. Even better, the blade is made from the lovely CK55 Krupp steel and is complete with the wolf stamp on the forte. Pommel is peened.
Overall length is 18 1/4" with a 12 1/2" blade. I would put the weight at just over a pound.
Price is $150 with $10 shipping CONUS and figure $20 to UK, Europe or Australia.
No sheath.
---

Attachment: 118.04 KB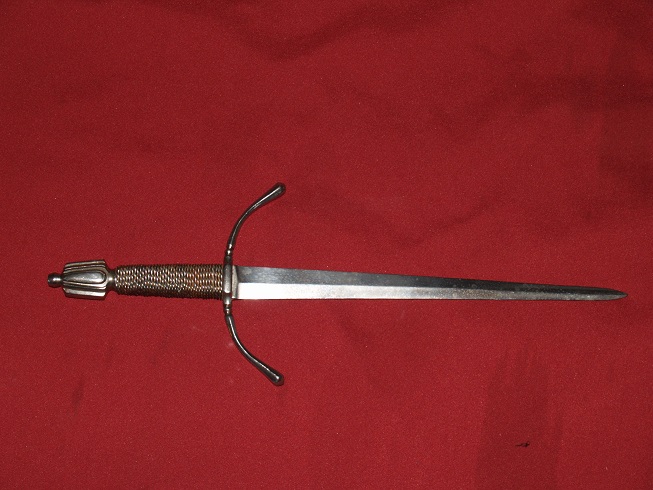 Attachment: 175 KB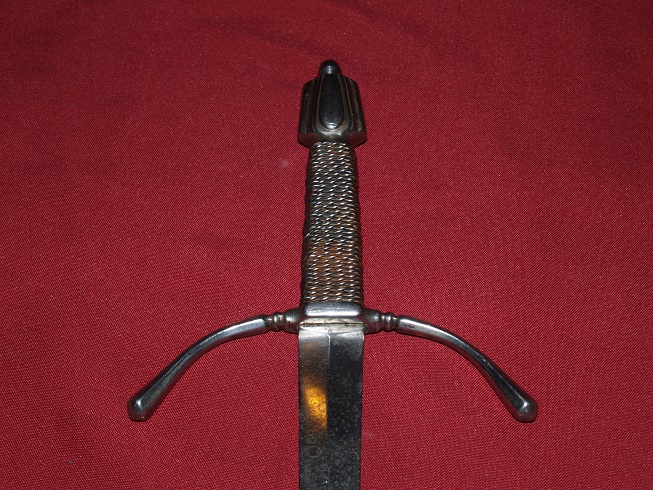 Attachment: 53.75 KB