---
Up for sale is this increasingly rare / hard to find Tac Long Messer by Gus Trim.
It was part of his tactical line of swords, created in the late 2000s.
Excellent overall condition. Never cut with. Pretty much as it arrived from Gus several years ago. Balance and handling are superb. Looking for a new, appreciative home.
Quick pic for the forum: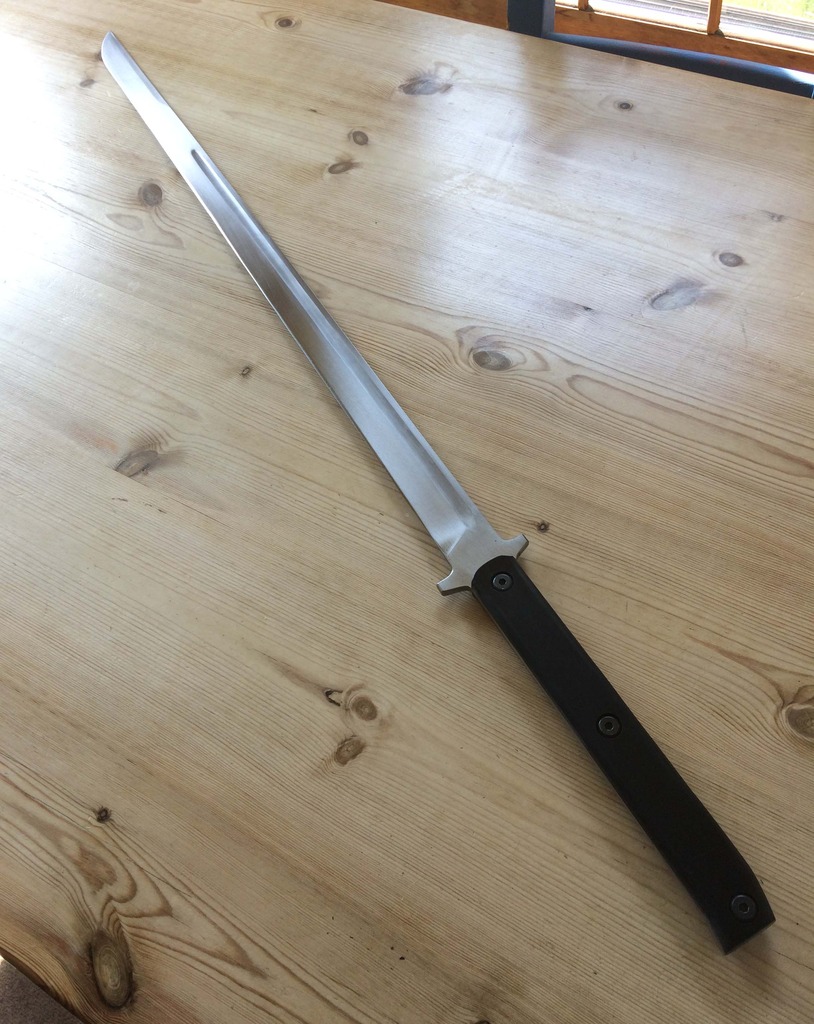 A slideshow, with multiple views, is available here:
http://s273.photobucket.com/user/WindyHillTra...ser?sort=6
Stats / Dimensions:
Steel: 5160 (through-hardened, like all Gus' blades)
Overall length: 39 ¼"
Blade length / cutting edge: approx.. 28 ½"
Handle/ grip length: approx. 9 ½"
Weight – on my scale – is 2 lbs 7 oz
Asking $625 shipped, and insured.
Continental US buyers ONLY, please. I've had bad experiences with overseas customs inspections and I don't want a repeat of that.
Paypal preferred—and I will not charge you a fee to use it; money order ok also but I will wait three extra days for it to fully clear before shipping.
Finally no trade offers please.
Thanks for looking.
.