Hello everyone, I was wondering if anyone knew if the armor setup in the attached files below had a name. I believe it's most likely from the early 14th century. I just want to know if this setup had a name, which countries it was associated with, and if it is in fact a historical set.
The setup appears to have a
great helm
or some kind of early visored
bascinet
, plate armor covering the limbs, and a long surcoat.
Thanks
---

Attachment: 60.56 KB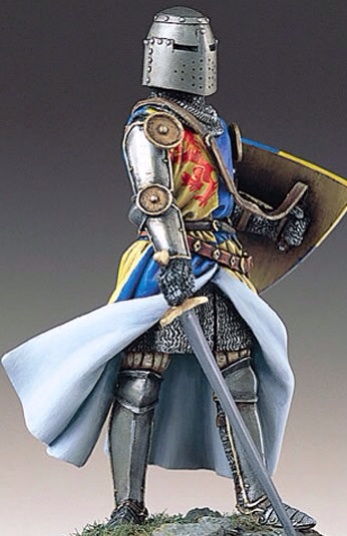 Attachment: 71.36 KB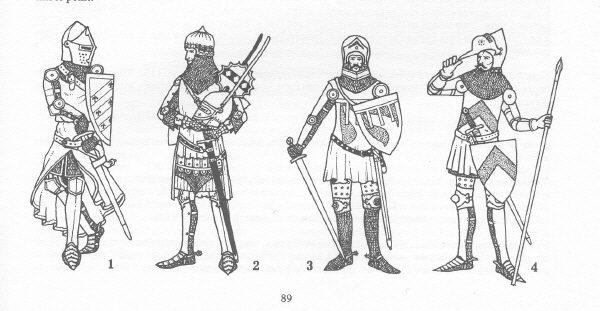 (#1 on the far left)