---
After much thought and the desire to purchase more swords to add to the collection I have decided to part with my custom Irish hand and a half. I bought this sword after the wonderful review it received on Sword Buyers Guide and I love it a lot, but I am graduating into the next level of sword collecting and need funds to do it.
It of course had that horrible baseball bat handle of the early Gen2 Irish and a crummy leather scabbard so I commissioned JE Sarge to construct a beautiful Crusader Monk wood core scabbard covered in a rich brown/oxblood leather and also to build me a hilt from scratch that was much slimmer and allowed for better edge alignment. The sword fits in the scabbard snugly and I love the way the new scabbard shapes itself to the point from the hilt. Baldric is of course included. It is sharpened and has never been used for any cutting, not even light practice cutting.
I paid over $650 between the sword (from Kult of Athena) and the custom work (Crusader Monk) so I am asking for $400 shipping included.
Feel free to message me with any questions or for any other pictures.
Thanks!
---

Attachment: 468.79 KB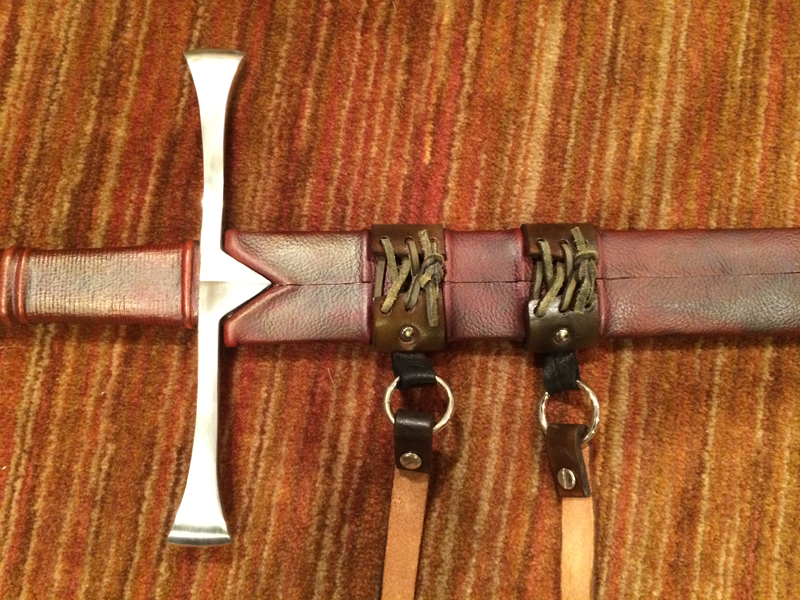 Attachment: 488.3 KB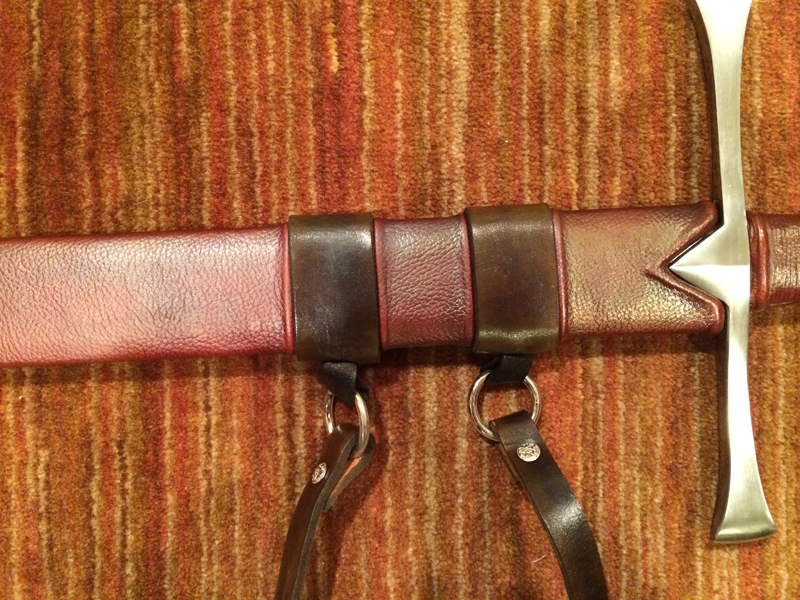 Attachment: 446.85 KB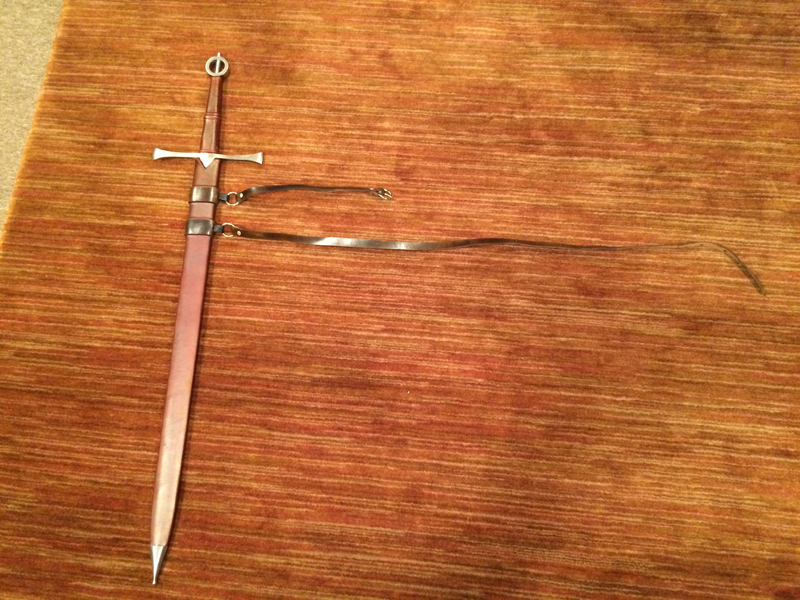 Attachment: 464.21 KB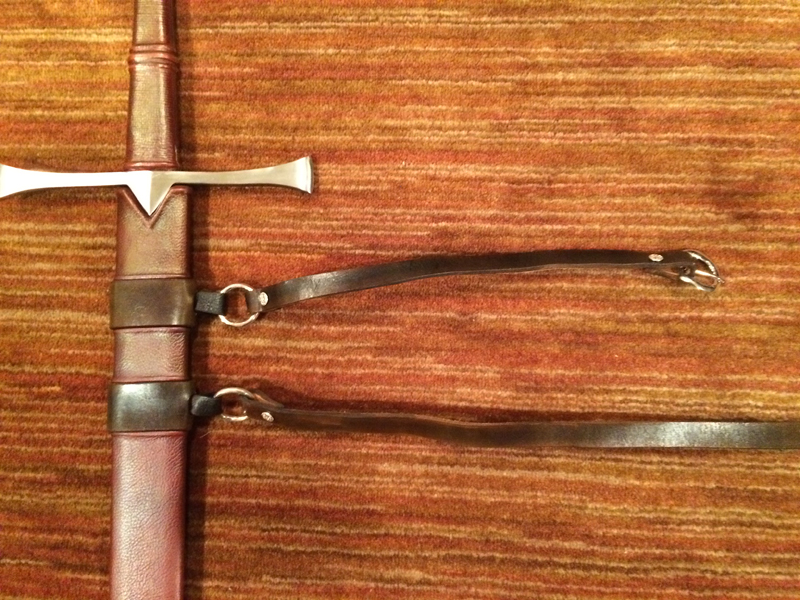 Attachment: 446.35 KB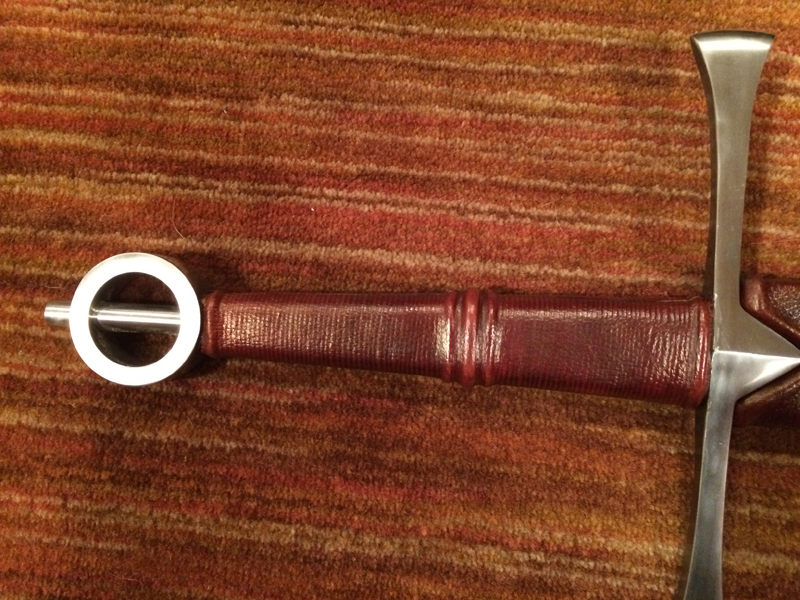 Attachment: 476.13 KB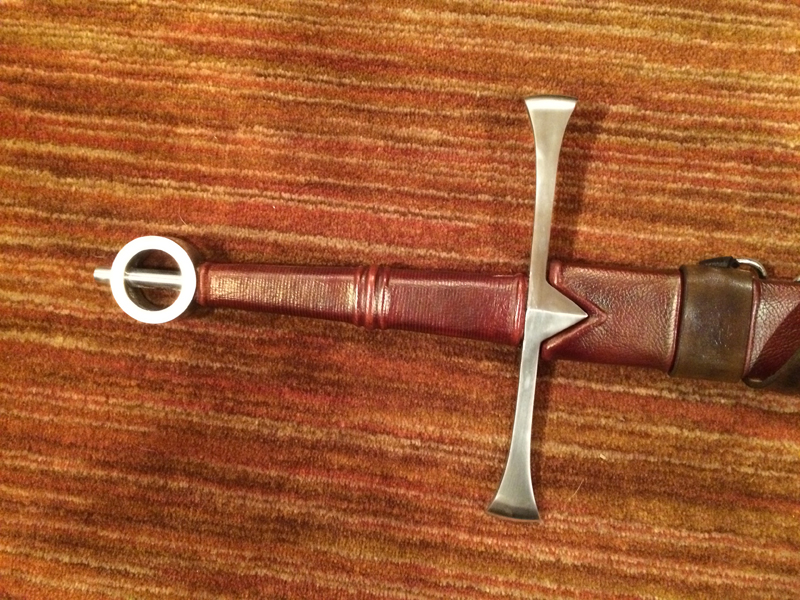 Attachment: 458.09 KB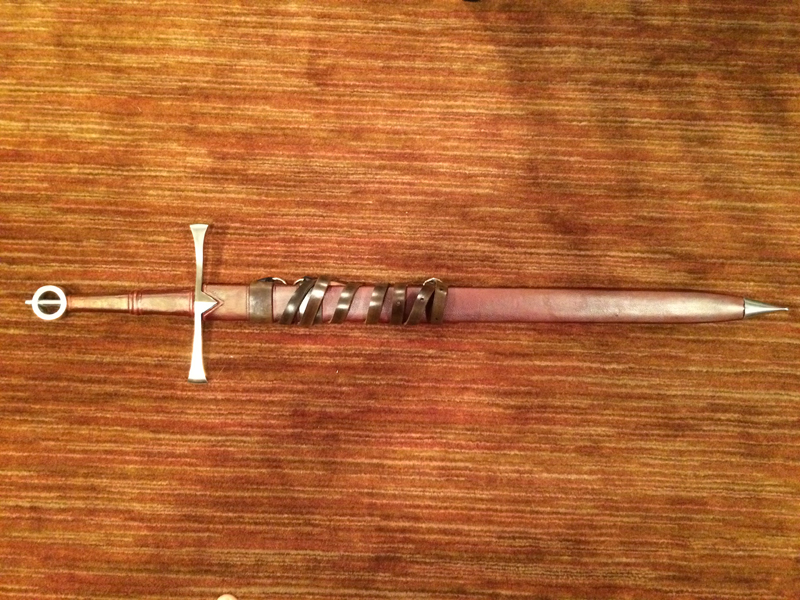 Attachment: 458.68 KB