---
This beautiful sword is a Del Tin made during the 80s for MRL. They called it the Saintese sword at the time and is very similar to their 13th century sword that you can find at KOA for $424.95. Condition is very good used....looks like it has been on display for a long time.
Overall length is 41 and 1/4" with a 34" blade POB is 5 1/2 from the guard and weight is just over 3 lbs.
The sword is extremely balanced and responsive in the hand. Point is good and the blade has been sharpened. The steel is that lovely Krupp CK55 and you can see the running wolf clearly in one of the closeups. No scabbard.
Price is $250 with $15 shipping CONUS.......Will ship overseas with an average of $50 to most places in Europe and Australia.
---

Attachment: 201.51 KB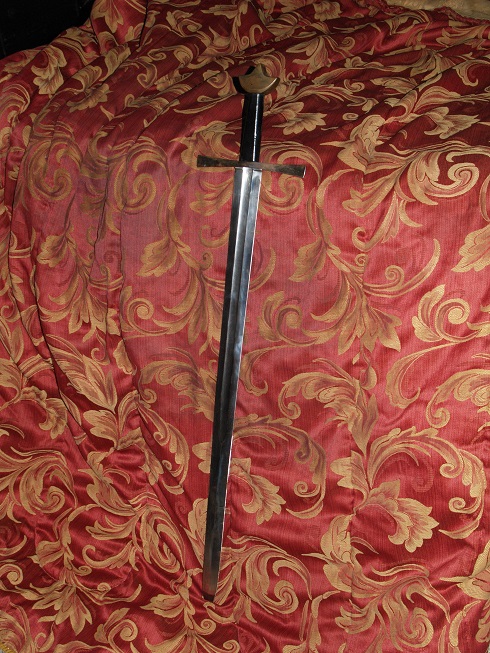 Attachment: 173.24 KB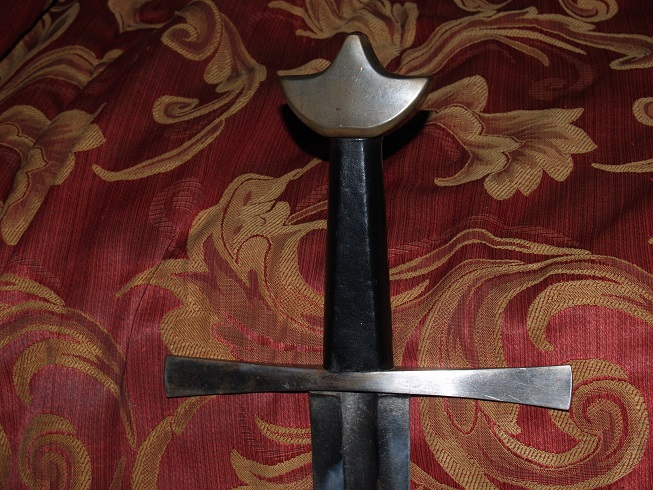 Attachment: 213.15 KB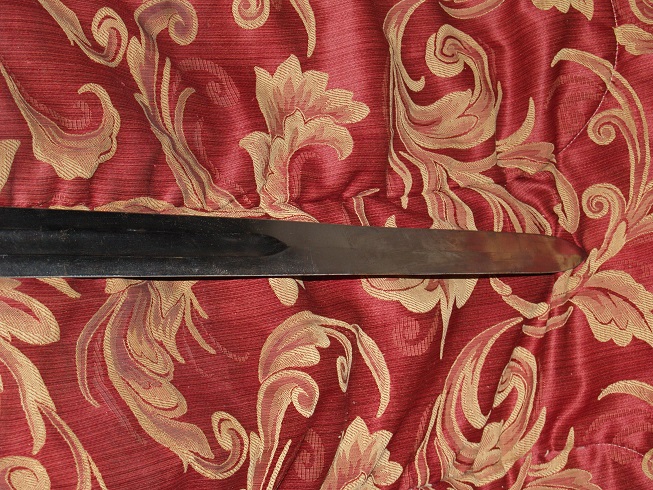 Attachment: 191.9 KB