Some 30 years ago I rescued what I believed was a Military sword, scabbard and harness from being thrown into a land fill. I felt it held some, perhaps even a significant amount of History that should not be disposed of in such a manner.
I never did much to try and identify it until very recently. I now believe it to be an Antique Imperial Russian Military Sword the "Baklanov Shashka" favoured by the Kuban Cossacks. I have read that this type of sword was used up to and including WW-2. I am hoping that someone knowledgeable on this forum can provide some assistance in identifying it, to that end I have attached the following photos:
Stamp mark J on lower right side of capped end of the scabbard.
Stamp marks on the right side of the scabbard band lower mark is a J, middle is a mark similar to that shown in next photo and the upper stampings appear to be the numbers 16 or 91 depending on the view taken.
A mark on leather scabbard just below the upper harness attachment that appears similar to other stampings on metal. This could also be an accidental mark but it appears intentional?
Close up of right side together with upper brass of scabbard showing serial number stamp, 595 on each.
Closer view of right side of blade and hilt stamps.
View of the right side showing blade and hilt stamps. There are very small J stamps just above and just below the wooden grip.
View of the left side of a logo and date stamp on the blade and a different logo and date stamp on the hilt. Both date stamps read 1898.
Overall view of sword, scabbard and harness. Sword length is 39 ½ inches, the weight is about 1.4 pounds, and the sheathed length is 40 1/8 inches.
---

Attachment: 17.53 KB



Attachment: 25.25 KB



Attachment: 30.1 KB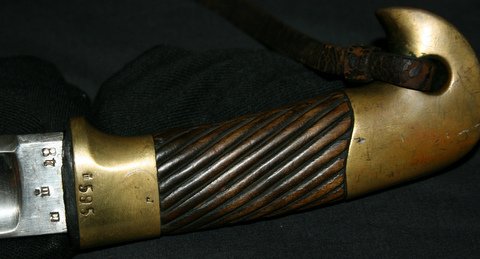 Attachment: 50.28 KB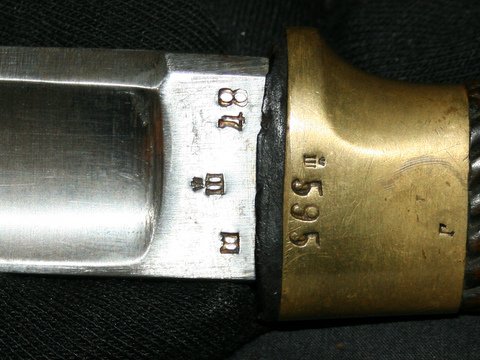 Attachment: 61.3 KB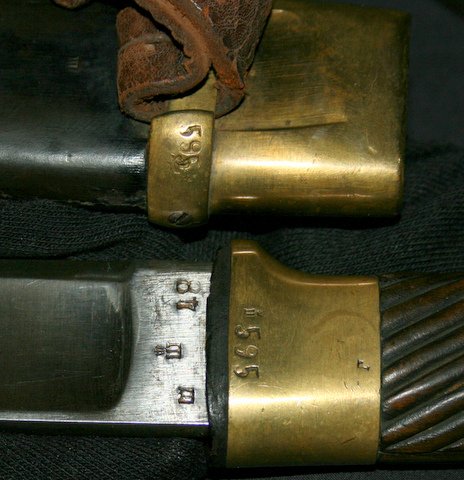 Attachment: 54.79 KB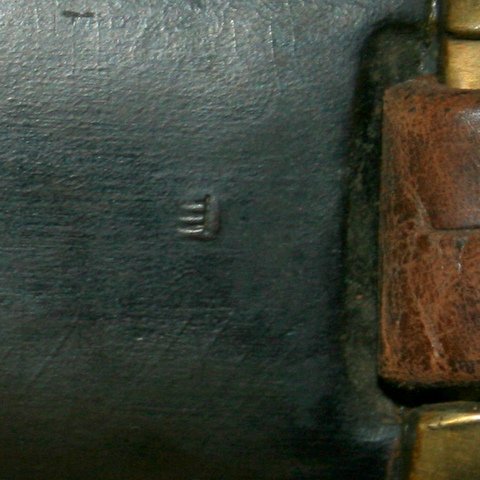 Attachment: 23.96 KB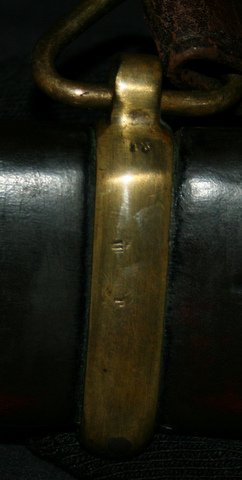 Attachment: 52.8 KB