---
This may well be the world's most expensive Del Tin. In my quest to have an accurate representation of my favorite Cawood Sword, I purchased a new Del Tin for KOA and had it sent to Sonny Of Valiant Armory to have the proper engraving and to be professionally sharpened. Also a new grip was shaped and covered. While there he built a scabbard for it. Later I had Ernie reshape the guard to more closer resemble the asymmetrical shape on the original one.
It isn't new and has the usual Del Tin finish and has some very faint hairline scratches that came form it being worked on. It has never been sharpened, except by Sonny and never cut with.
Why a Del Tin? There are several nice customs out there, but to get the right sort of blade, Del Tin appeared to be the best.
There are two high resolution photos here;
https://www.flickr.com/photos/100474669@N06/9567571676/
I have a little over $1200 in this work, I never planned to sell it so put too much in it making a correct copy.
I would like to get $800 for it but for that price I will ship it in the US.
Thanks for looking
Robert
---

Attachment: 89.29 KB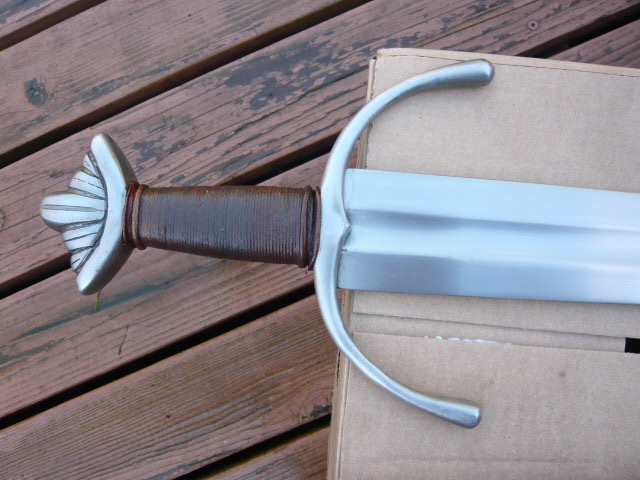 Attachment: 86.88 KB