---
I have a used Valiant Armoury Kriegschwert for sale.
Overall Length: 44 3/8"
Blade Length: 35"
Handle Length: 7"
Blade Material: Hand Forged 1060 High Carbon Spring Steel
Blade Width at Guard: 1 13/16"
Sword Weight 3 lbs. 4 oz
Sword, Scabbard & Belt Weight 4 lbs. 3 oz
Center of Gravity
6"
Center of Percussion
23"
The sword has been trasported to and used for test cutting.
There are signs of use on sword and scabbard.
I would like 275 euros shipping excluded.
I take Paypal but you have to add the paypal fees.
I would trade + cash for a Cold Steel Trail Master with stag handle (cash depending on state of knife)
---

Attachment: 439.19 KB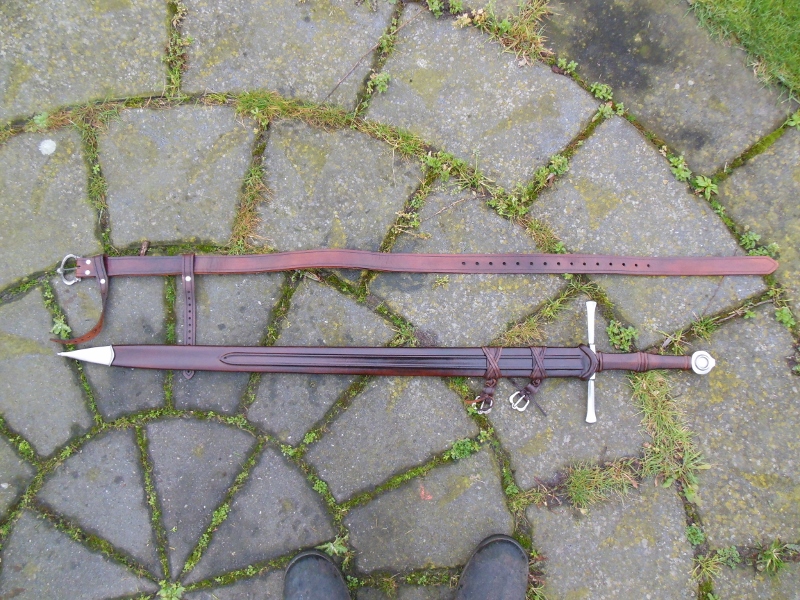 Attachment: 412.68 KB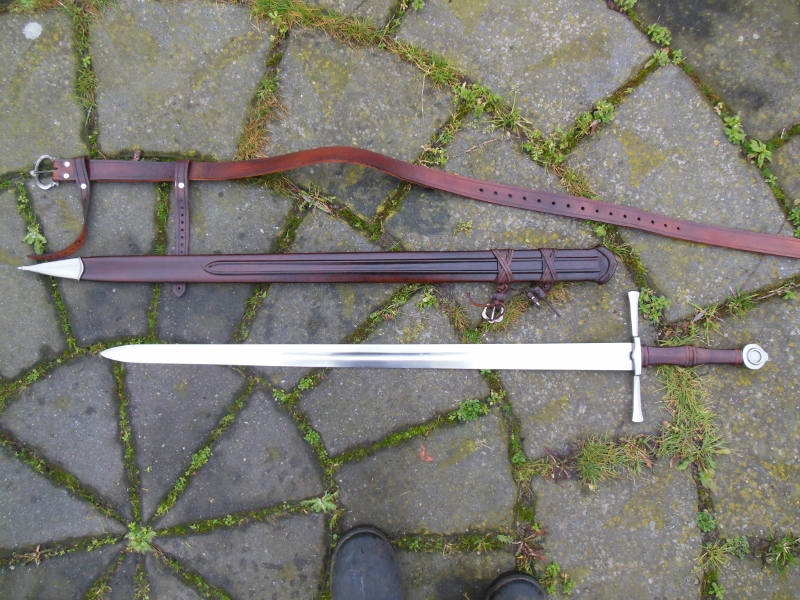 Attachment: 425.75 KB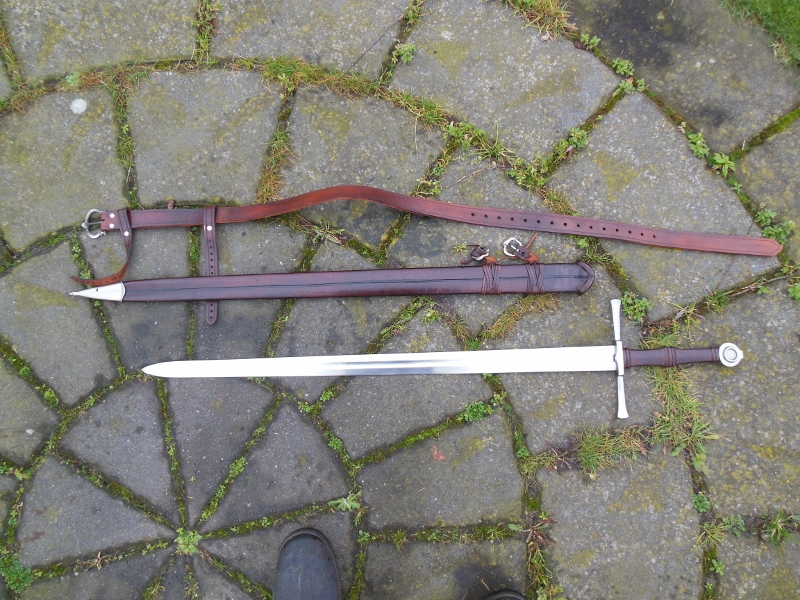 Attachment: 346.36 KB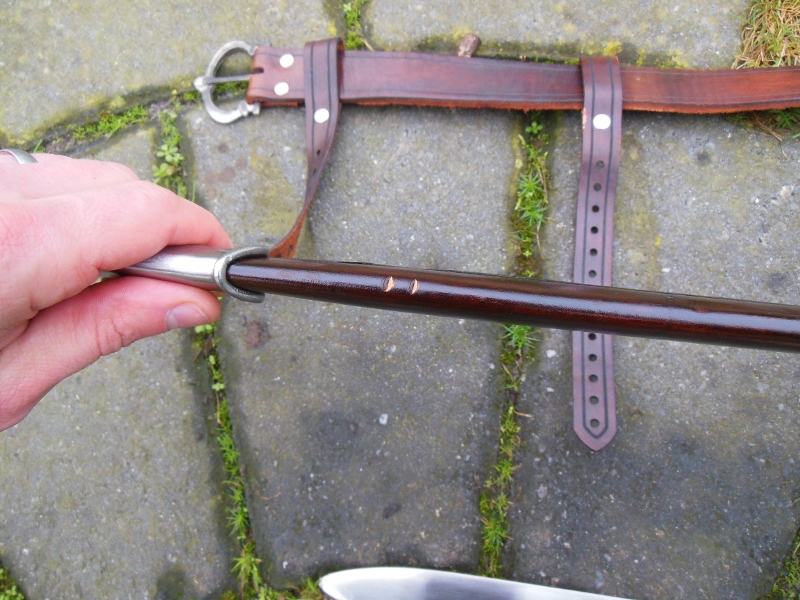 Attachment: 346.88 KB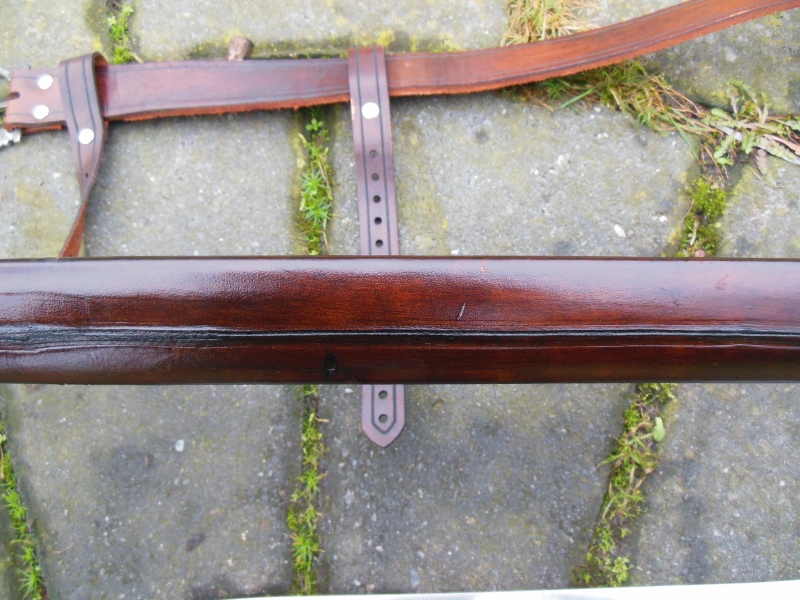 Attachment: 412.35 KB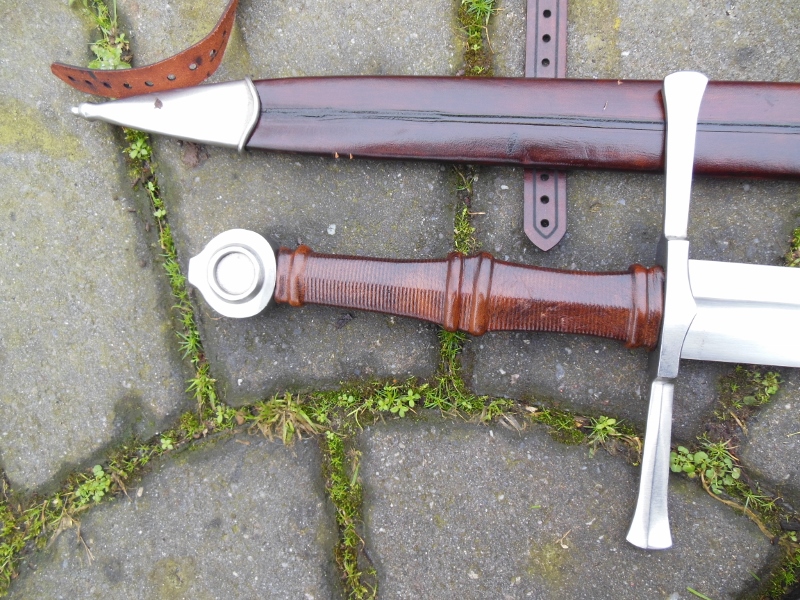 Attachment: 396.49 KB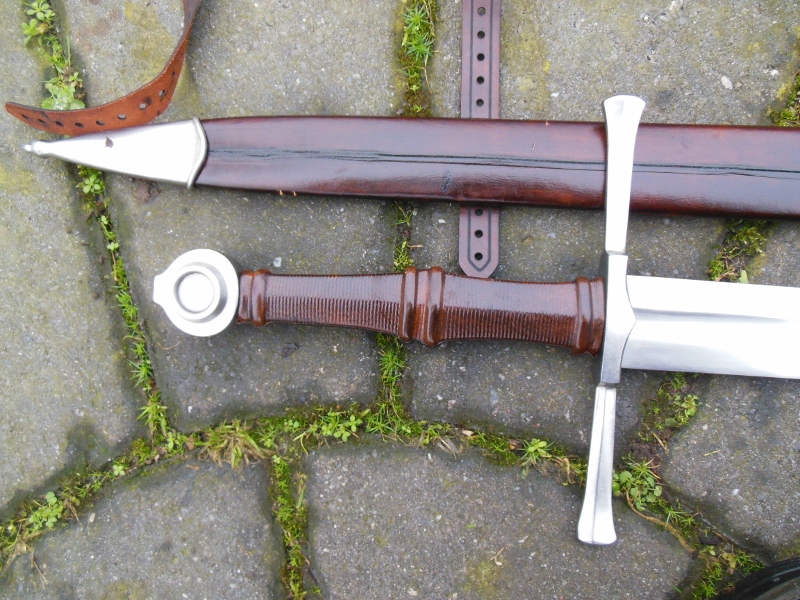 Attachment: 403.08 KB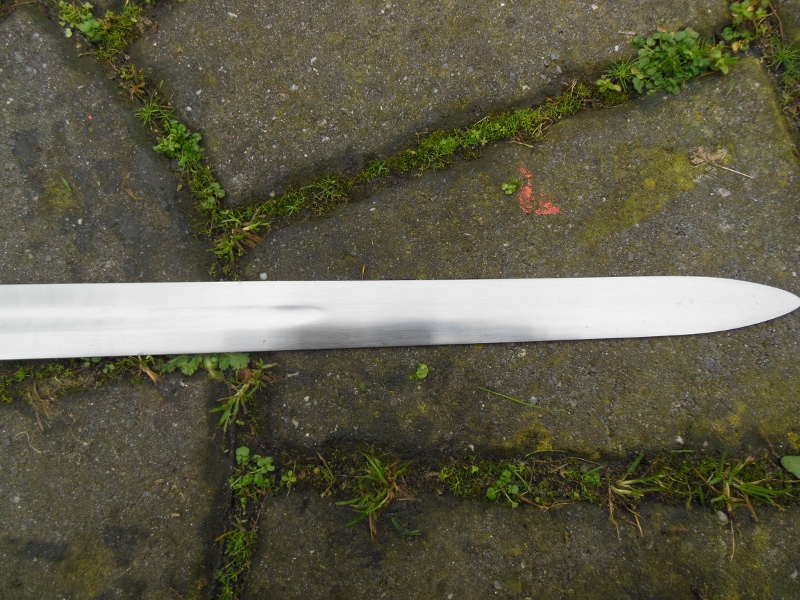 Attachment: 413.53 KB