---
I am selling my 100% authentic Ames Company Knight's Order (Masonic Knights, Templar's) sword. This sword belonged to the York Rite Knights Templars. In 1857 the Ames Company started marking swords marked ''Ames Co, Chicobee, Mass'', then were bought out by the Henderson Company in 1893, changing to Ames-Henderson, dating this sword between 1873-1893. Research and two appraisals narrows this sword's birth from 1880's-1890's.
My mother purchased the sword for me 25yrs ago at an antique gallery. Though it is extremely well cared for, it has some cosmetic blemishes. The blade has some minor nicks, but the etching is still very vibrant. The scabbards nickel plating is outstanding with only light surface marks. It appears not a single scratch is deep enough to scar the scabbard. To my untrained eye it seems to be as good as it gets while being worn and used. The black wooden handle has the most wear with a shallow chip smaller then a dime and general wearing of the black paint, most noticeably on the backside opposite the emblem of the cross.
In 2008 representatives of the Antiques Roadshow visited Daytona Beach and shed some light on this artifact. The sword has a remarkable nickel scabbard signifying it was for a Sir Knight. The black handle, which still has the original chain attached, states the owner wasn't an officer, or among the highest degrees within his order. No one has been able to shed light or information of the acid etching on the blade which leads me to believe it was an uncommon etching used by Ames in the narrow window of time before being bought by Henderson. One side depicts a knight holding a religious banner and two knights jousting with the Temple Dome in the background. The opposite side is mainly a floral depiction. The blade is marked with the knight's name, Ernest Alfred Anthony. The sword has it's bumps and bruises but is in amazing condition. The people working for antiques roadshow stated that this sword hasn't been restored. I asked for a number value and they told me it's a high 9 out of 10 and priced this sword between $1500 and $2000. Both appraisals said this sword is in great condition but I believe $2000 is steep for this economy. I feel that $500 would be a more than reasonable asking price for this beauty but feel free to contact me with any other offers at 678-809-9337 (text only please).
Again, I'm no expert but those who judged my sword said it's 100% together. It isn't even missing a screw and has the original chain connecting the knights head to the cross on the hilt. I could describe it all day but I will let the pictures talk and can elaborate more if you have any questions. This sword is in superior condition compared to all other examples I came across online when researching it.
If anyone can help shed some more light then please feel free to contact me. I want you to know exactly what your buying. If anyone has any information, or if my information isn't correct, please contact me.
I'll be sad to hand it over but really wish it goes to someone who can appreciate it more then I can. No one in my family is a Mason so I'd be super happy if it ends up belonging to someone within the order. Thank you all.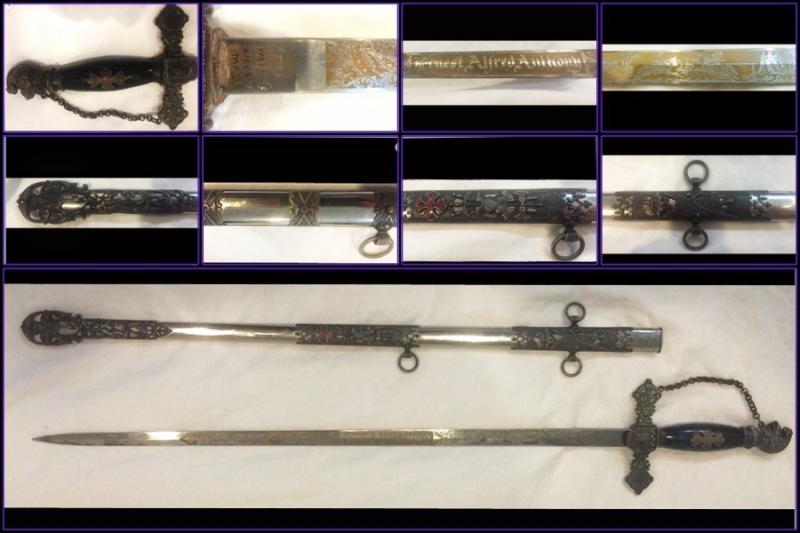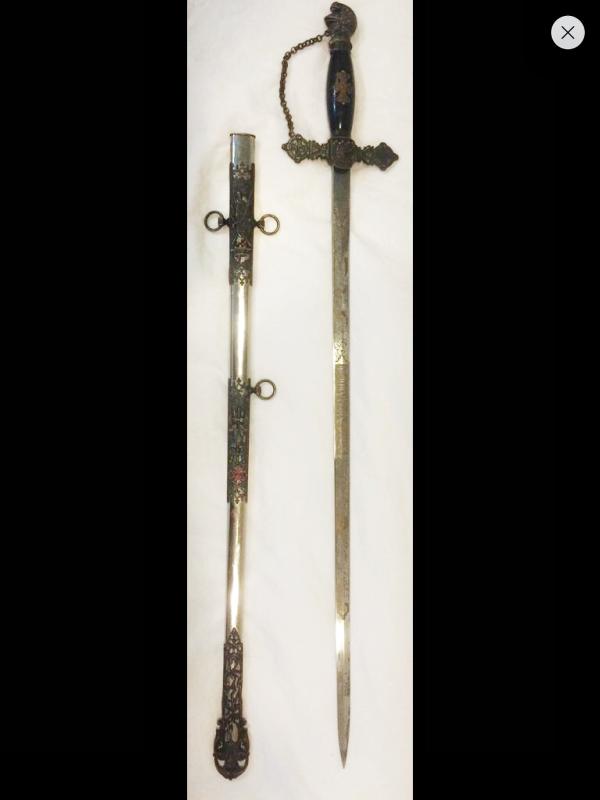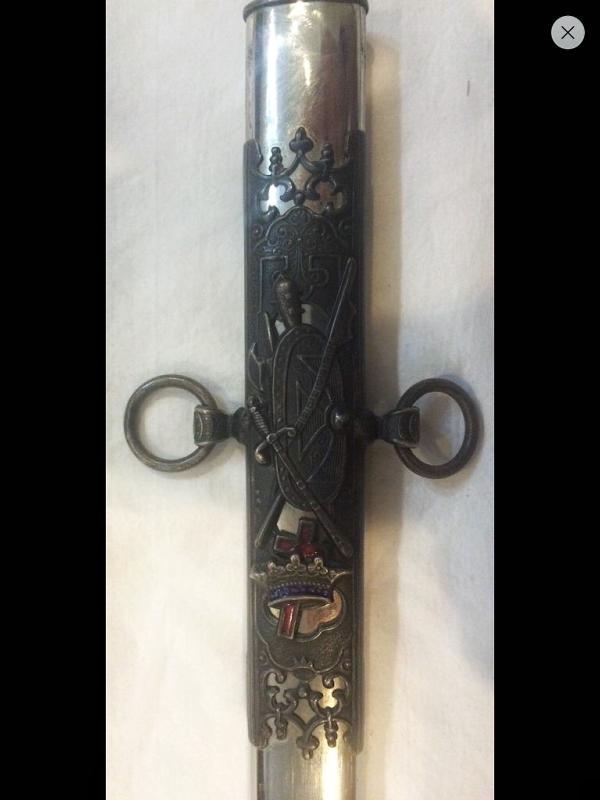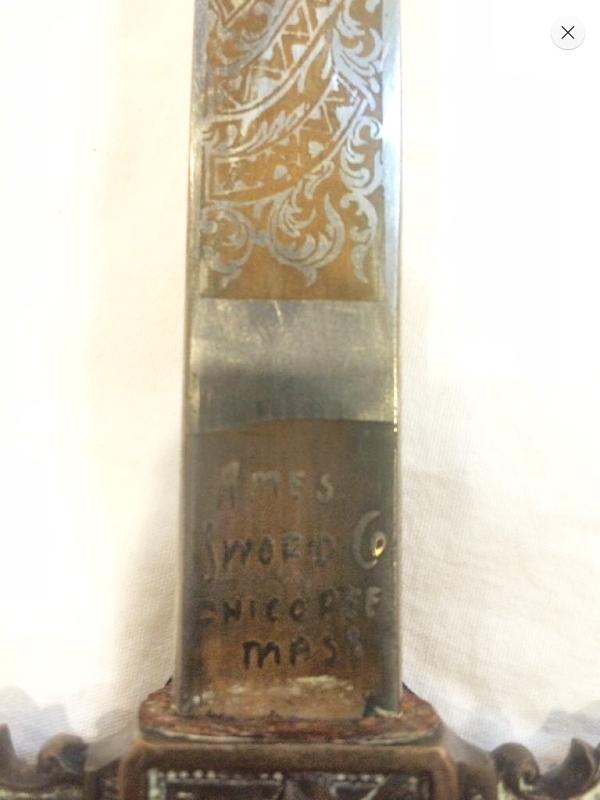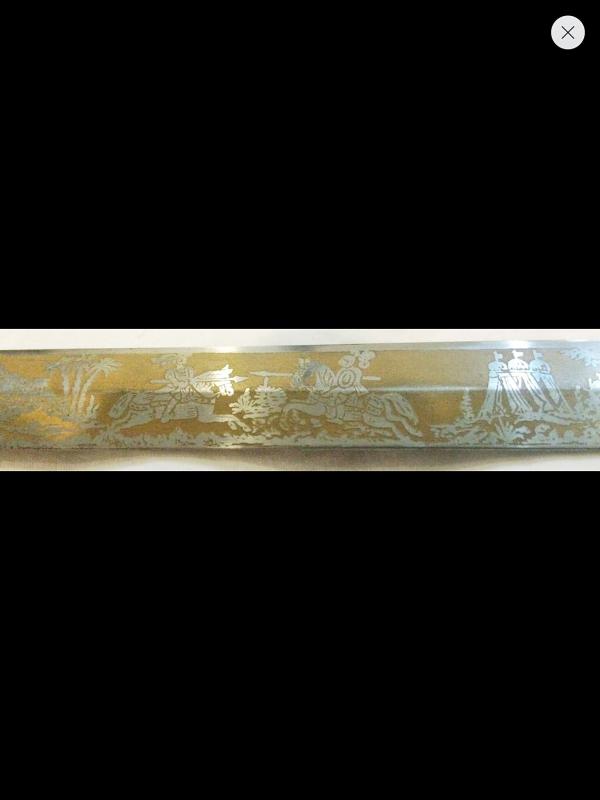 ---

Attachment: 116.69 KB
[ Download ]