Hello everybody,
I would like to open a discussion about this helmet who has some interesting combination of elements that I still have never seen in other helmets .
This Helmet has an articulating neck lame attached on the skull made in one piece and one single piece visor in the manner of an armet.
May be someone already seen something similar and could post here the pictures from an helmet with same way of construction.
Also I would like to learn more about his origine .
Any comment on it will be welcome.
Best
Cerjak
---

Attachment: 52.9 KB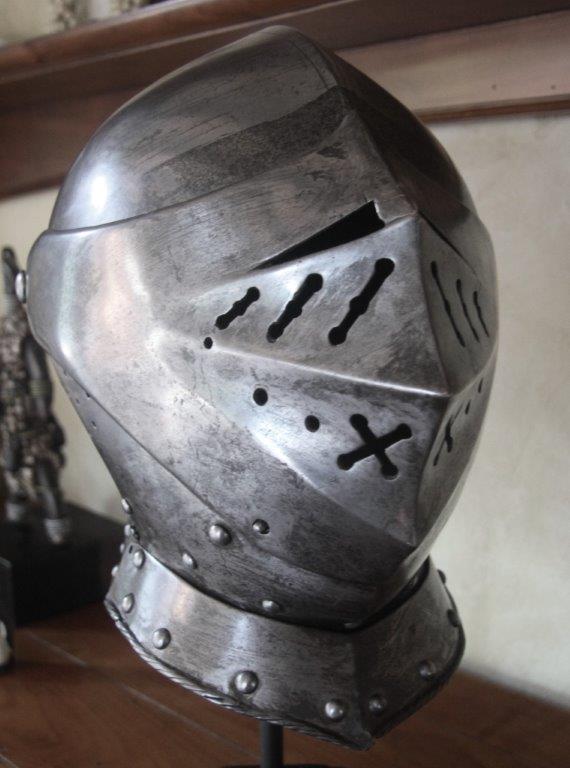 Attachment: 64.57 KB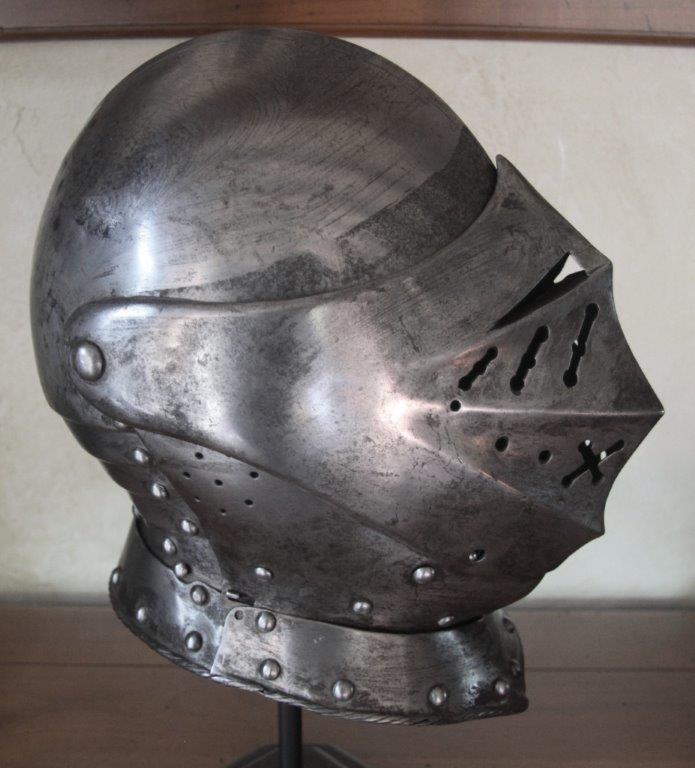 Attachment: 48.45 KB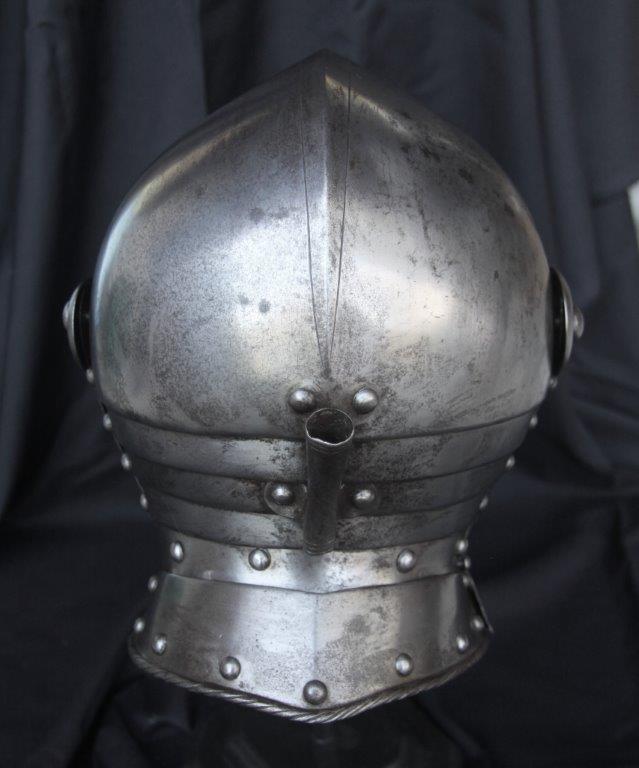 Attachment: 55.86 KB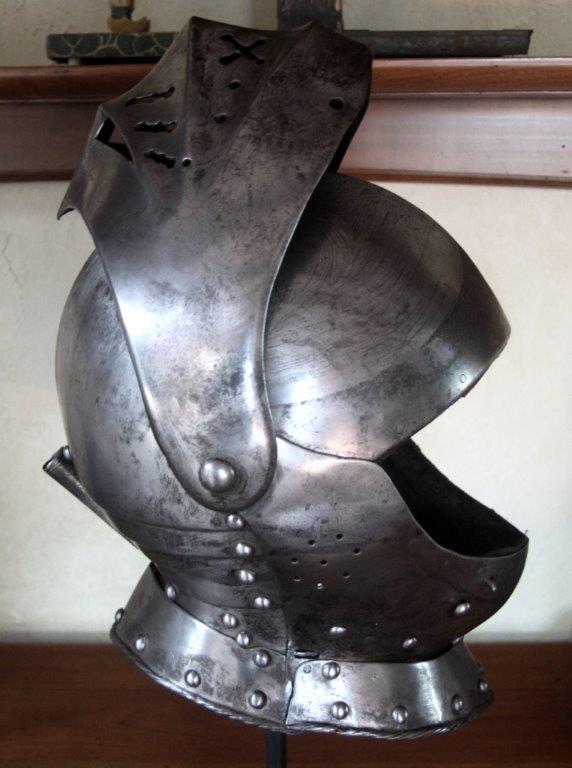 Attachment: 66.34 KB
[ Download ]


Attachment: 57.33 KB
[ Download ]


Attachment: 93.34 KB
[ Download ]


Attachment: 86.42 KB
[ Download ]