---
This is a version of Anduril conceived by my brother, Joel, and made by Kevin Cashen. The sword blade is L6 steel. The pommel is made by Patrick
Hastings
and is a work of art itself. The handle is rayskin that has aged to a nice ivory color and is wrapped in twisted gold and silver wire. The scabbard was made by Kevin and the integrated belt fitting by Joel himself. The buckle and strap end of the belt are also custom pieces by Patrick Hastings. The stats on the sword itself are:
O.L. 47 1/4"
Blade Length: 36 1/4"
Handle Length: 8 1/2"
Pommel Height: 2 1/2"
Weight: 3 lbs 5oz
COB: 5 3/4" from the crossguard
COP: 22" from the cross
Please note that this sword was designed and made before the Lord of the Rings movies came out and is in no way an attempt to copy that fine sword. This is a completely one-off piece by Kevin and Patrick, two people who may never work together again on a project like this. Asking price is $3000 plus shipping.
---

Attachment: 47.9 KB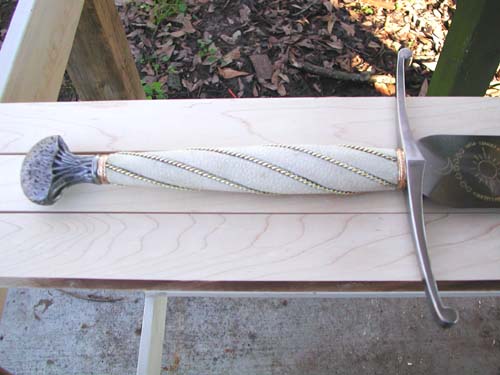 Attachment: 79.94 KB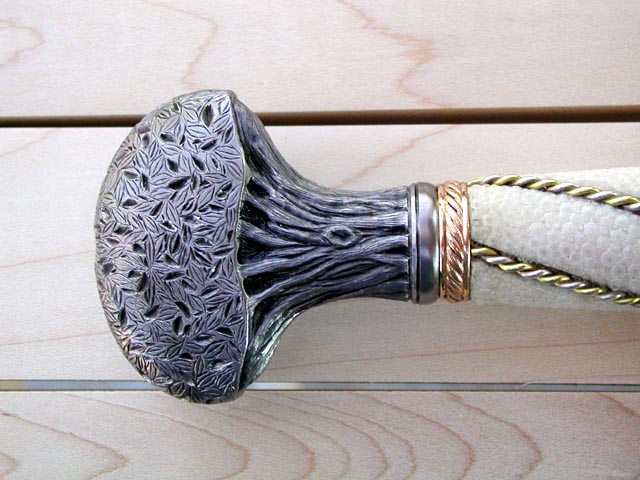 Attachment: 110.04 KB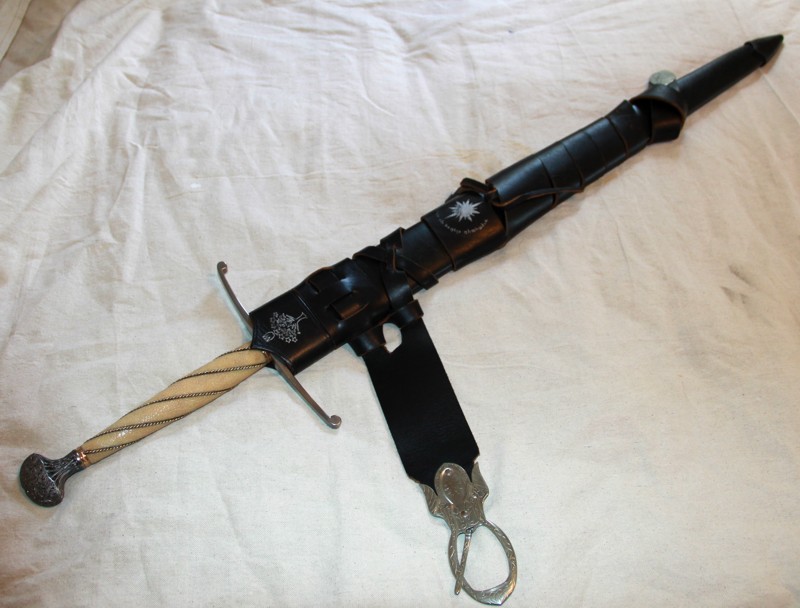 Attachment: 93.69 KB